Whether you're a beginner or an expert, there's always room to improve skills, build confidence or get to know the mountains better.  We have single-day, multi-day or winter-long programs for every type of skier and snowboarder. Our professional ski instructors will help get you started or take your skiing and riding to the next level.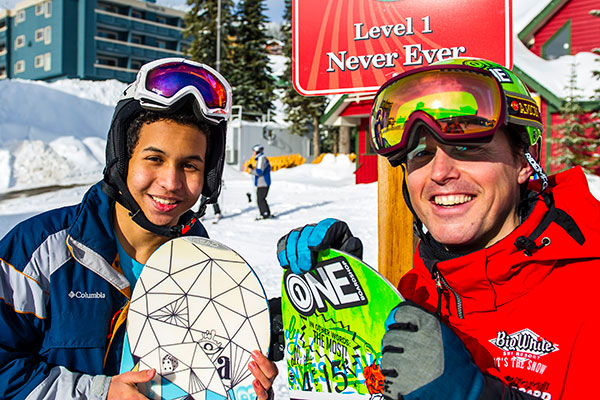 Level 1 - Never Ever
You have never ever skied or snowboarded before.
You are a bit nervous but want to learn how it's done.
You want to start at the very beginning.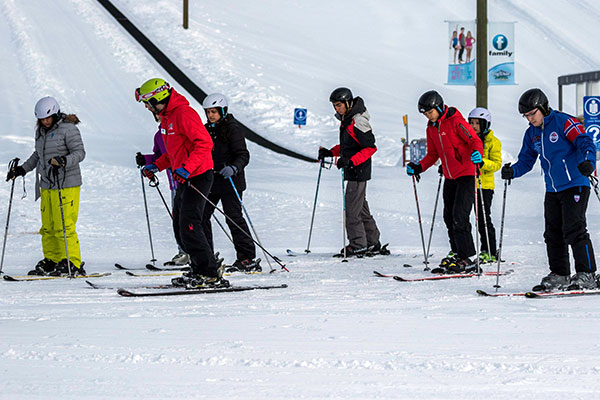 Level 2 - Once or Twice
You have been out once or twice before but you still consider yourself a beginner.
You are still a bit nervous.
You will need a refresher on how to get on the lift and how to turn and control your speed.
You think it might be nice to start your lesson in the beginner area.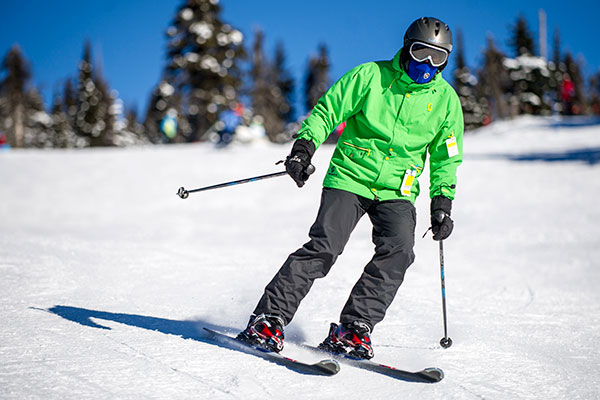 Level 3 - Greens
You have been up the lift before and you are becoming comfortable making turns on runs designated with a Green Circle.
You would like to be able to try some easy Blue runs but need to improve your skill level first.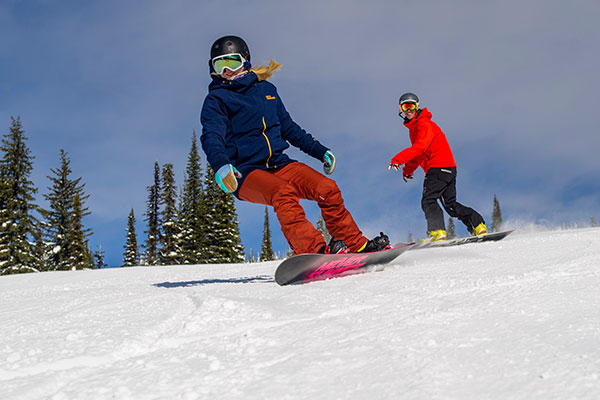 Level 4 - Greens/Blues
You can usually make controlled turns on runs designated with a Green Circle or Blue Square but you avoid moguls.
You need to learn the skills required to be able to challenge some of the Black Diamonds and maybe learn about moguls, the terrain park, and half-pipe.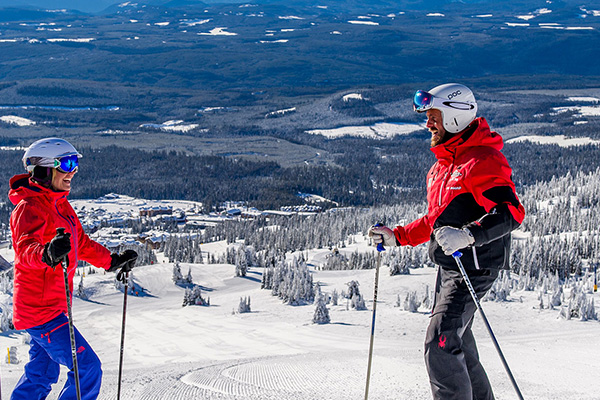 Level 5 - Blues/Black Diamonds
You look for runs designated with a Blue Square or a Black Diamond but want to be able to do them with more style.
You can get down the bumps and the steeps but need to learn how to keep your rhythm and speed under control.
You might enjoy playing in the terrain park.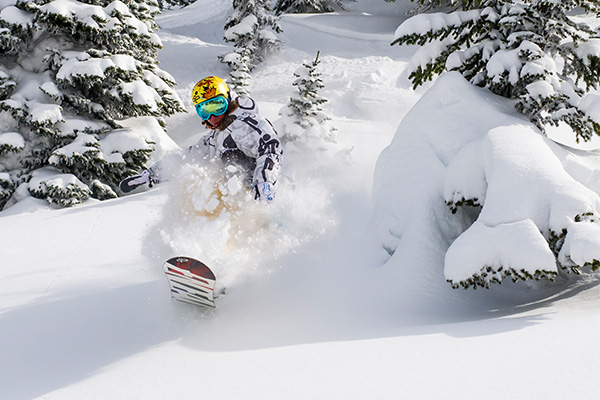 Level 6 - Black Diamonds
You are comfortable on your skis or your snowboard and are looking for new ways to challenge yourself.
You have room for some improvement in your technical skills but also need an introduction to some new lines on the mountain and some new tactics.