Last Updated: September 14th, 2023 8:00 AM PDT
Sunny
High
21 ℃ / 70 ℉
Low
7 ℃ / 45 ℉
Sunny
High
22 ℃ / 72 ℉
Low
7 ℃ / 45 ℉
Sunny
High
23 ℃ / 73 ℉
Low
10 ℃ / 50 ℉
Sunny with cloud cover in the afternoon
High
19 ℃ / 66 ℉
Low
5 ℃ / 41 ℉
Mostly cloudy with chance of rain
High
12 ℃ / 54 ℉
Low
1 ℃ / 34 ℉
Resort Elevations:
Valley Base (City of Kelowna) - 344m (1,128 ft)
Bottom of Gem Lake Express – 1,511m (4,957 ft)
Village Centre – 1,755m (5,757 ft)
Summit – 2,319m (7,606 ft)
Alpine forecast provided by RWDI - a meteorological consulting and engineering firm with extensive experience in microclimate and mountain meteorology.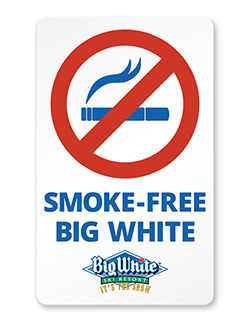 Smoking of any kind (including tobacco, marijuana, e-cigarettes and vaporizers) is strictly prohibited anywhere on Big White Ski Resort property outside of designated smoking areas. Applies to summer and winter seasons. Mountain Safety Info >>
© 2023 Big White Ski Resort Ltd. All rights reserved.