With a vertical drop of 777 meters (2,550 ft) and overall skiable terrain of just under 2,800 acres; Big White is the second most popular resort in British Columbia and the first resort in our hearts. There is no end to the exploring you can do on this mountain!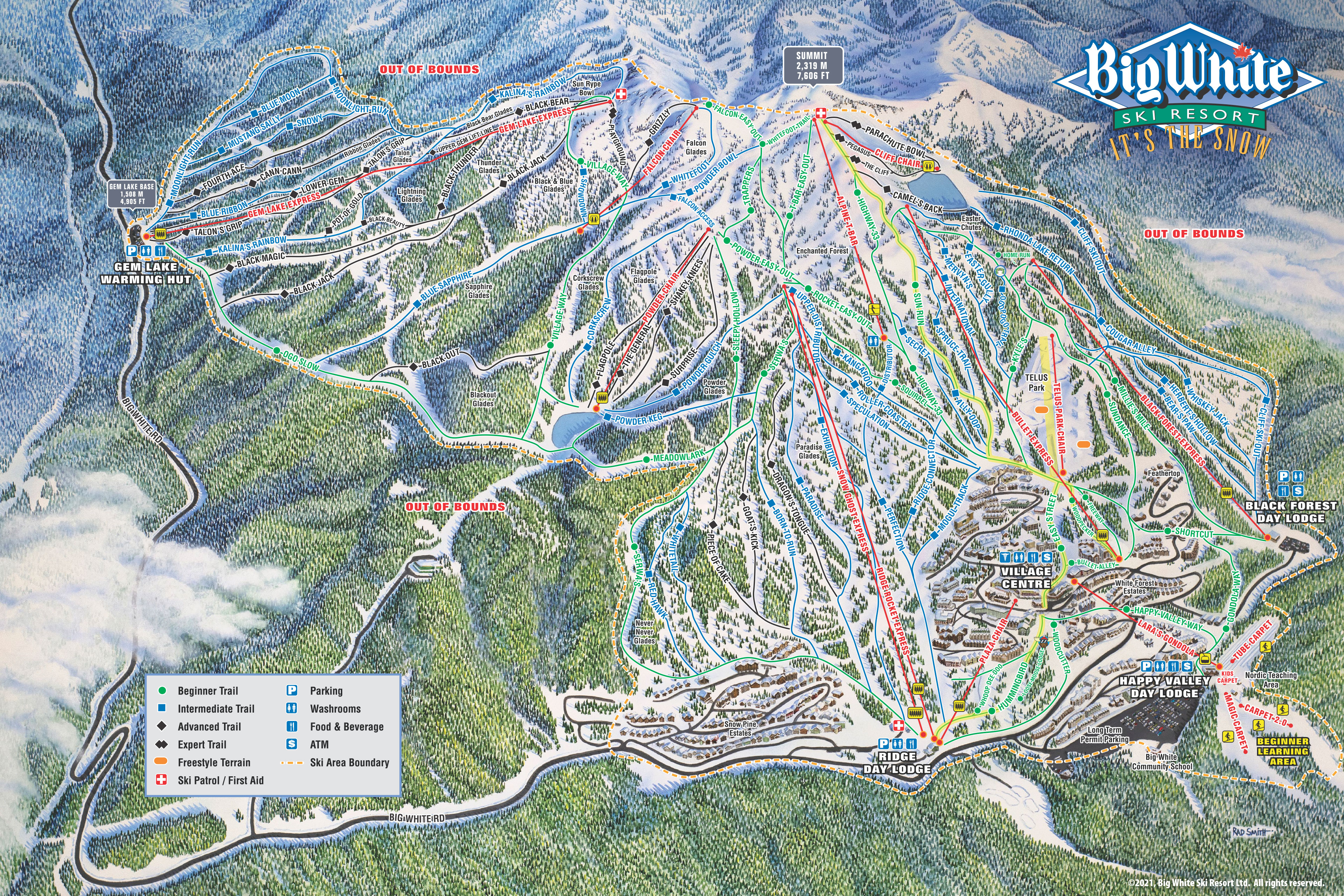 This picturesque, ski-in ski-out village is perfect for your winter vacation.  It is easy to navigate around the village and everything you need is just a short walk away.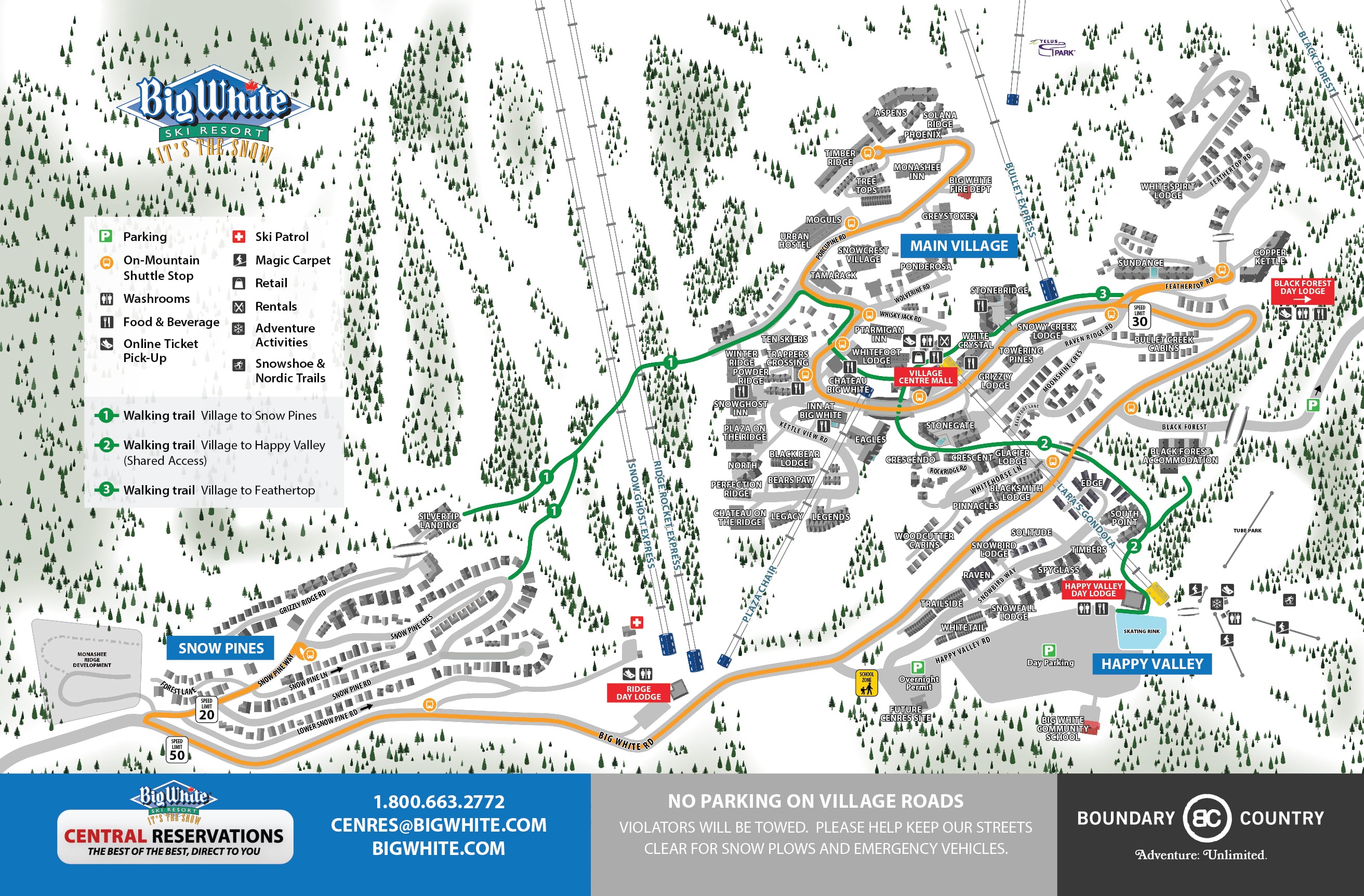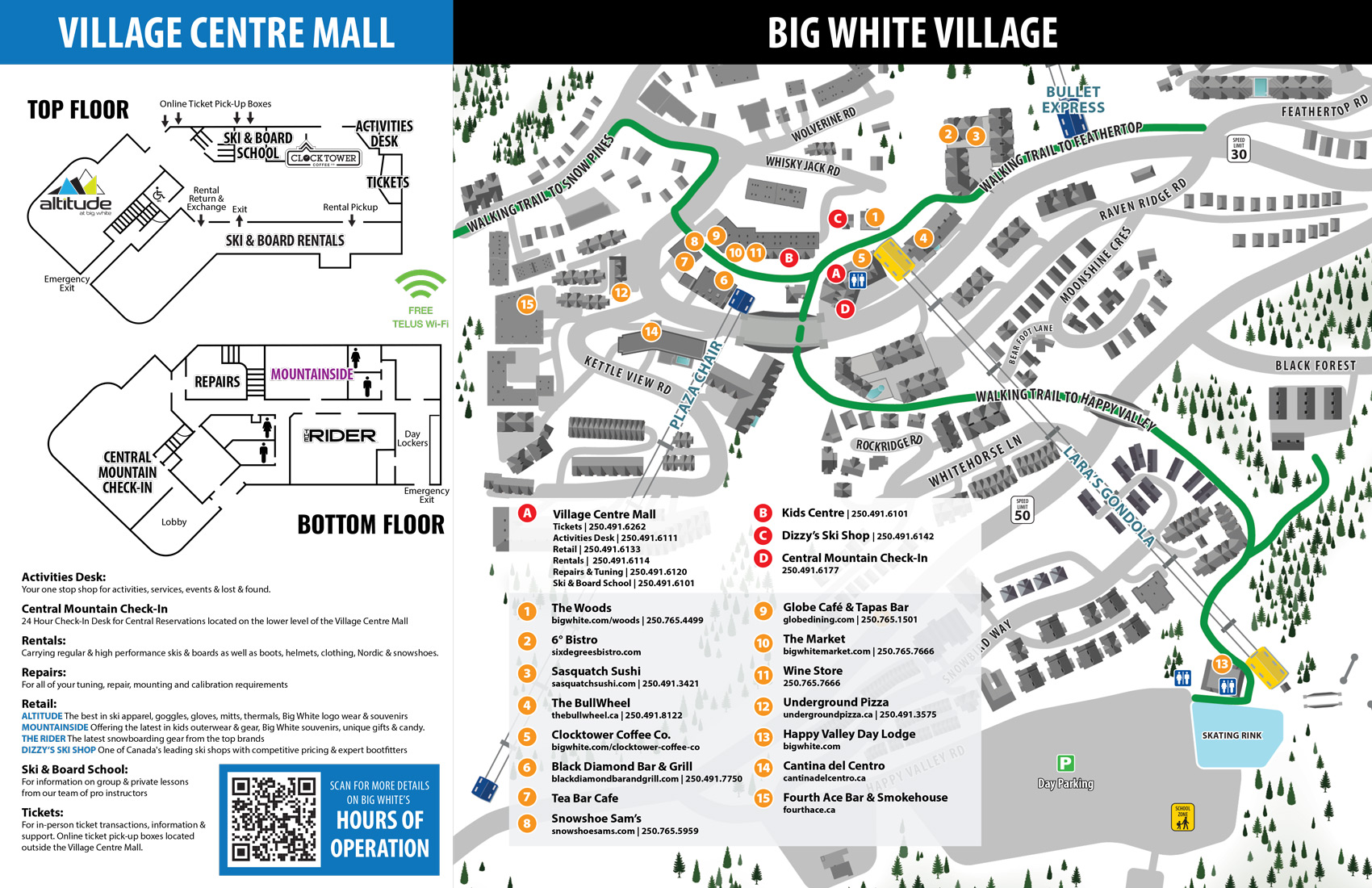 The beautiful weather at Big White means you can take your time to explore the 25kms (15.5 miles) of Nordic trails.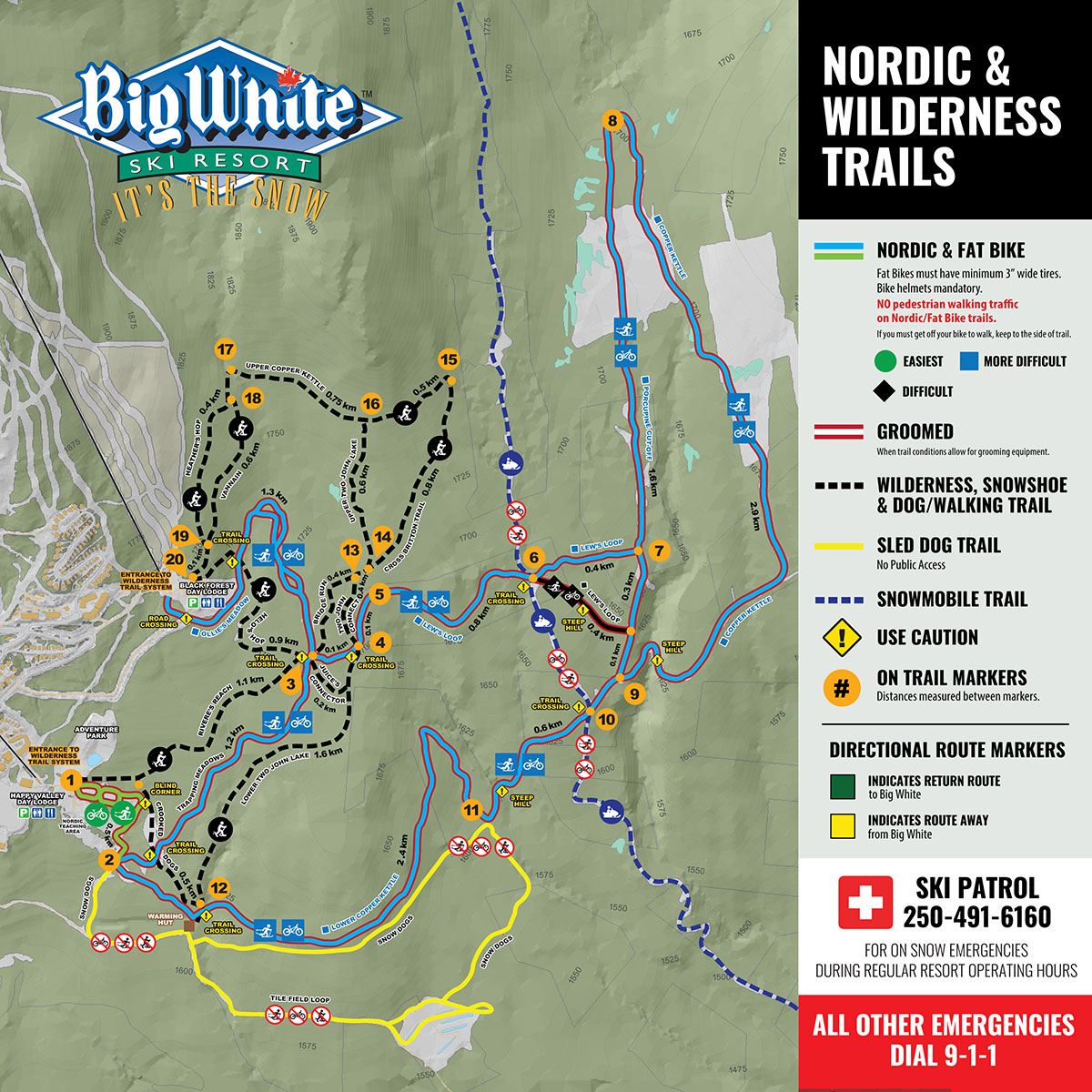 Explore Big White Ski Resorts vertical and terrain via Google Earth. Google Earth streams the world over wired and wireless networks enabling users to virtually go anywhere on the planet and see places in photographic detail. This is not like any map you have ever seen. Install Google Earth to view this map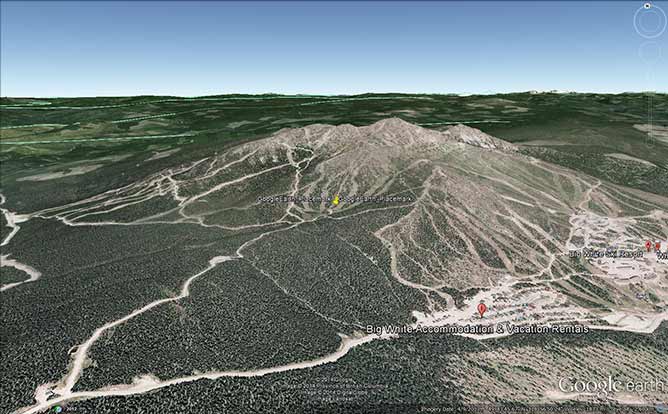 Life is good in the Thompson Okanagan, this map will help you find your way to our beautiful backyard full of 'Champagne Powder' so you can enjoy it as much as we do.