Parking - Day Parking is Free!
Big White Ski Resort is located 56 km (35 mi) southeast of Kelowna, the largest city in the Okanagan Valley. In the summer, it's an easy 55-minute drive from Kelowna.
Directions from Kelowna: Follow Highway 33 for 32 km (20 mi) until you reach Big White Road. Turn onto Big White Road and follow it for another 24 km (15 mi) until you arrive in the main village, where you'll find free parking at the Village Centre Mall with additional parking at Happy Valley on Saturdays and Sundays with the Gondola operating to get you to the village centre.
Parking Info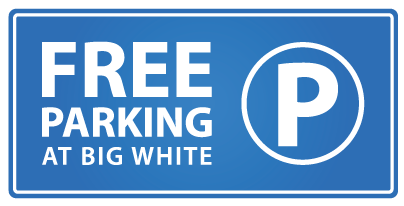 On Thursdays and Fridays, we welcome you to park in the Village Centre; please follow signs to the Village Centre for all hiking and biking access. There are a limited number of day parking spots available in the main Village Centre Mall lot; if this area is full please continue up Big White Road to find appropriate roadside parking near the Whitefoot Lodge. Always proceed with caution along Big White Road to ensure the safety of our guests and community members; the speed limit along this section of road is 30km/h. Parking is also available on the side of Big White Road between Trappers Crossing (Kettle View Road) and the Bullet Chair (Raven Ridge Road, Feathertop Way).
On Saturday's and Sunday's (Holiday Monday's) Lara's Gondola is open providing access to the Village Centre for all hiking and biking. Please use this option as the Village Centre will be busy with pedestrian traffic. Follow signs to park in Happy Valley and ride the Gondola for FREE. Bikes are permitted on the Gondola. Gondola Hours of Operation can be found here.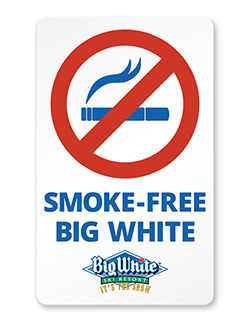 Smoking of any kind (including tobacco, marijuana, e-cigarettes and vaporizers) is strictly prohibited anywhere on Big White Ski Resort property outside of designated smoking areas. Applies to summer and winter seasons. Mountain Safety Info >>