We've been fortunate to work with these great organizations and charities with their sponsorships/fundraising efforts over the years. It's a pleasure for our organization to be able to give back to the communities that our guests reside in.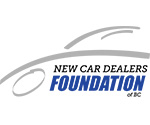 ---
Since 1984, the New Car Dealers Association of BC has been committed to supporting Special Olympics BC through the New Car Dealers Foundation of BC.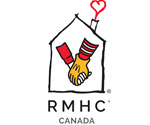 ---
RMH BC & Yukon provides accommodation for these families, so they can be close to their seriously ill children undergoing treatment.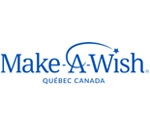 ---
Montreal Make a Wish Foundation
Australian Bush Fire Fundraiser
PALS Autism Society
Hoedown for Hope Fundraiser
Mamas for Mamas Gala
ALS Foundation
BC Games
Big Dog Charity Fundraiser
Kelowna Foundation Child Advocacy Centre Gala
Interior Health Christmas Fundraiser
Dorothea Walker Elementary
Bank of Montreal MS Fundraiser
Under the African Sky Fundraiser
Ronald McDonald House Gala
Quigley Elementary
Naramata Elementary PAC
Spartan Athletics Calgary Golf Tournament
Okanagan Gymnastics Fall Raffle
CARE Gala - Hospice Georgian Triangle
Toast to the Coast Auction Fundraiser
BC Tourism Industry Conference
Jacks Fundraiser for Ski Patrol
Okanagan Gymnastics Raffle
BC Cancer Foundation Big Dog Open
Black Hills Winery Ride Fundraiser
Coast Tennis Classic - Hospice House
Every Student Every Day Gala Fundraiser
Okanagan Nation Alliance Salmon Feast
Her International
Spring Valley Middle School
Alliance for Equality of Blind Canadians
YMCA Cycle For Strong Kids
1st B.E.A.R. Scout Troup
OJC 21st Annual Golf Tournament
George Elliot Silent Auction
COHA Charity Hockey Event
Okanagan Rail Trail Fundraiser
Kelowna Senior Secondary
Kelowna Ringette
North Westside Fire Rescue Members
Casorso Spring Raffle
Okanagan Firestorm Cheerleader
Hope International
Balding for Charity
UBCOkanagan Global Gala
Western Conference on Safety
Okanagan Mission Rotary Club Silent Auction
Nature Gala
Vernon Jubilee Charity Golf Tournament
YMCA KGCC Golf Tournament
Autism BC Goes Tubing
KidSport Mission Golf Tournament
UBCO New Student Orientation
St. Dominic School Fundraiser
West Kelowna Minor Hockey Tournament
Yukon Curl for Kids Sake
Shuswap Trail Alliance
Mt Boucherie Skating Club
Alzheimer Society of Manitoba
Black Mountain Elementary Fundraiser
UBC Catholic Centre Fundraiser
Kelowna Running Club Pub Relay
Loup Loup Ski Educational Fund
Okanagan Forest Task Force
Spin 4 Kids Auction
Big White Fire Department Rooftop Campout
Western Conference on Safety
Lake Country Rail to Trail Fundriaser
Rotary Club Rib Fest
Kelowna Rotary Exchange Student - Olga Datii
Baby Connor Fennema Fundraiser
Cyclepath Cyclotrons Ride to Conquer Cancer
Insure Wealth Group Contest
Family Channel Easter Holiday Giveaway
Penticton Area Cycling Assn
Kelowna Ringette
UBC Okanagan Homecoming
Beaverdale School Fundraiser
UBC Okanagan Homecoming