SKI PATROL: 250-491-6160
For all snow emergencies on mountain from 8am-5pm daily, contact the ski patrol. All other emergencies call 911.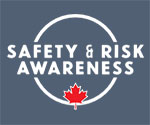 Safety Section
Big White has a commitment to safety for everyone using the resort. The responsibility codes are the basic rules of conduct and must be followed by all using the terrain. The information below is here to keep you and your loved ones safe while enjoying the slopes, please ski & ride with care and above all, have fun!
If you ever have a safety concern that is related to a non-emergency situation, please contact Paladin Security directly on 1-877-980-7550.
Exclusion of Liability - Assumption of Risks
The use of ski area premises and facilities and participation in activities at ski areas involves various risks, dangers and hazards. It is a condition of your use of the premises and facilities and your participation in these activities that you assume all risk of personal injury, death or property loss resulting from any cause whatsoever, including negligence, breach of contract, or breach of any duty of care on the part of the ski area operator. Your legal responsibility as a user of the ski area premises and facilities or participant in activities at the ski area is explained in the following notice, which you will see posted at the ski area.
Skiing & Snow Boarding
Skiing, snowboarding, and cross country skiing (nordic) involves various risks, dangers and hazards including, but not limited to the following:
Boarding, riding and disembarking ski lifts;
Changing weather conditions;
Avalanches;
Exposed rock, earth, ice, and other natural objects;
Trees, tree wells, tree stumps and forest deadfall;
The condition of snow or ice on or beneath the surface;
Variations in the terrain which may create blind spots or areas of reduced visibility;
Variations in the surface or sub-surface, including changes due to man-made or artificial snow;
Variable and difficult conditions;
Streams, creeks, and exposed holes in the snow pack above streams or creeks;
Cliffs; crevasses;
Snowcat roads, road-banks or cut-banks;
Collision with lift towers, fences, snow making equipment, snow grooming equipment, snowcats, snowmobiles or other vehicles, equipment or structures;
Encounters with domestic and wild animals including dogs and bears;
Collision with other persons;
Loss of balance or control; slips, trips and falls;
Accidents during snow school lessons;
Negligent first aid;
Failure to act safely or within one's own ability or to stay within designated areas;
Negligence of other persons; and NEGLIGENCE ON THE PART OF THE OPERATOR and its directors, officers, employees, instructors, agents, representatives, volunteers, independent contractors, subcontractors, sponsors, successors and assigns.
Tree Wells
TREE WELL SAFETY - WHAT TO DO

What to do if you get stuck in a tree well:

Yell or use a whistle to get your partner's attention.
Keep your head above the surface of the snow and do whatever you can to achieve this including rolling, grabbing tree branches or the tree trunk. If possible, keep your feet below the level of your head.
If you become immersed, make a space around your face and protect your airway but resist the urge to struggle, it could compromise your airspace and entrap you further.
Stay calm to conserve air.
Trust your partner is on their way.
If possible, use your cell phone to call ski patrol at (250-491-6160). Save this number before you go out riding!

 

What to do if your partner falls into a tree well:

Don't leave to get help, stay with your partner
Call for additional resources. Use a whistle or yell for assistance. If possible, call ski patrol or the resort's emergency phone number.
Evaluate the scene safety for yourself.
IMMEDIATELY begin snow immersion rescue efforts.
Go directly for the airway, and keep it clear, be careful not to knock more snow into the hole. Clear any snow from the airway and continue necessary first aid or extrication efforts.
Do not try to pull the victim out the way they fell in. Instead, determine where their head is and tunnel in from the side.
When tunnelling directly for the airway be careful not to knock more snow into the hole. Continue expanding the tunnel to the airway until you can extricate their body.
www.deepsnowsafety.org
A tree well is a hole or depression that forms around the base of a coniferous tree. The holes are formed when the low coniferous branches stop the snow from compacting and settling around the trunk. The hole is hidden from view from the other branches on the tree.
Tree Well Rescue
Point of clarification - This is real world stuff, raw and flawed. Everyone in this video is a recreational skier, an amateur in back country rescue. Even with a successful outcome, this rescue has mistakes and is not a representation of proper technique. The intent of this video is to demonstrate and educate people on the dangers of tree wells. NOT a demonstration on HOW to rescue someone from a tree well.