Summer Season Open Date:
Thursday, July 1st, 2021
Summer Season Close Date:
Monday, September 6th, 2021
Smoking of any kind (including tobacco, marijuana, e-cigarettes and vaporizers) is strictly prohibited anywhere on Big White Ski Resort property outside of designated smoking areas. Applies to summer and winter seasons. Mountain Safety Info >>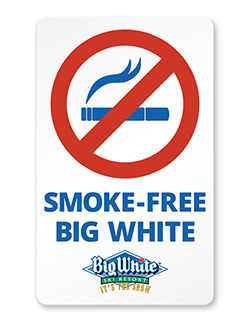 Last Updated: April 15th, 2021 7:05 AM PDT
Clear
High
13 ℃ / 55 ℉
Low
-1 ℃ / 30 ℉
Clear night
Low
-3 ℃ / 27 ℉
Clear
High
15 ℃ / 59 ℉
Low
1 ℃ / 34 ℉
Clear
High
17 ℃ / 63 ℉
Low
2 ℃ / 36 ℉
Partly cloudy, chance of showers in the afternoon
High
14 ℃ / 57 ℉
Low
2 ℃ / 36 ℉
Mostly clear
High
12 ℃ / 54 ℉
Low
-2 ℃ / 28 ℉
Resort Elevations:
Valley Base (City of Kelowna) - 344m (1,128 ft)
Bottom of Gem Lake Express – 1,511m (4,957 ft)
Village Centre – 1,755m (5,757 ft)
Summit – 2,319m (7,606 ft)
To make the most of your mountain experience, Big White Mountain Resort provides a daily custom weather forecast for you. Visitors should be aware that mountain weather can be variable and change quickly. Daytime temperatures can be 5C to 10C degrees cooler at the summit and sky conditions may vary with elevation. Summit levels are also often breezier as wind flows unimpeded by trees and buildings. If you are headed to the top, be prepared, dress appropriately and you be sure to enjoy all that Big White Mountain Resort has to offer.
© 2021 Big White Ski Resort All rights reserved.