Seasons Pass Holders Information Update - March 17, 10:00am
On Monday March 16th , Dr. Bonnie Henry provincial health officer for the Province of BC mandated that gatherings of 50 or more were restricted in the Province effective immediately. Peter Plimmer, President & CEO of Big White Ski Resort Ltd. met with his executive team upon receiving this news and began the systematic closure of Big White Ski Resort. At 3:30pm March 16th, the lift company announced that it was closing for the remainder of the 2019/2020 ski season.
As a valued seasons pass holder we understand and share your disappointment that the season has come to an abrupt end. We are reviewing our current situation. As you can appreciate, there are many circumstances of operating the resort affected by the COVID-19 pandemic. At this time we appreciate your patience and understanding as we move through the process of closing the Resort and ensuring that our team members and guests depart Big White Ski Resort safely.
We will continue to act in accordance with the instructions of the BC Ministry of Health and other Government officials.
Seasons Pass Holders Information Update - March 16, 3:30pm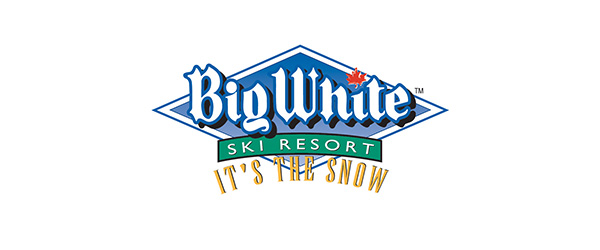 Big White Ski Resort Ltd. Announcement
From President & CEO Peter Plimmer
Big White Ski Resort Ltd. Announces Operational Closing as of 3:30pm PDT, Monday March 16
I would like to take this opportunity to address those in our community at Big White Ski Resort, throughout the Okanagan Valley and the Province of British Columbia to share the following update.
After careful consideration and discussions with our Senior Leadership team, the Ministry of Health, Interior Health, the Kelowna International Airport, the Thompson Okanagan Tourism Association, local doctors, health professionals, colleagues in the industry, and the Canada West Ski Areas Association, the last six hours have made it clear that no matter what procedures we put in place, we cannot guarantee the safety of our staff, guests and residents while adhering to the mandatory reduction of group gatherings recommended by the BC Health Minister Adrian Dix and Provincial Health Officer Bonnie Henry with regards to the COVID-19 pandemic.
Therefore, as of 3:30pm today, Monday March 16 the following operations at Big White Ski Resort will cease operations for the remainder of the 2019/2020 ski season; Ski lift operations, Elevation Spa, Big White Ski & Board School, The Kids Centre, The Black Forest Day Lodge, The Westridge Warming Hut and other operations by Big White Ski Resort Ltd. Some independently food & beverage establishments including the Market, are scheduled to remain open as of this writing. We are offering adjusted hours for the following operations; Rental Shop returns will be accepted until Tuesday March 17, 8am-4pm, The Woods 11am-5pm concession window only, Clocktower Coffee 7am-3pm, Happy Valley Cafeteria 11am-5pm, Village Shuttle normal operating hours until Friday, Gondola 7:30am-5pm Tuesday through Friday.
The well-being of our guests, staff and residents is my family's top priority. This concern extends beyond the boundaries of the home we call Big White Ski Resort and into the greater Okanagan region. As a Canadian family owned and operated resort, we feel it is our duty to reduce the potential spread of COVID-19 among the families and staff who share the mountain we all love. While risk level remains low for many, we want to protect those most vulnerable in these uncertain times. The most effective way we can do this, and help flatten the curve in Canada is to close our doors for the remainder of the season.
With more than 6,000 people currently residing in the resort, this will take some time and incredible effort to organize the systematic departure from the resort. In an effort to avoid crowding and congestion, as we help guide our guests and team members off the mountain, we ask that you follow the instructions, and those of the businesses that can assist, by referring to www.bigwhite.com
Central Reservations and our customer service teams will be working tirelessly to help our resort guests adjust their travel bookings so they can return home safely. Our room and property divisions will remain open to service the guests we have in-resort with existing reservations. We expect heavy call volume over the coming days as we work to accommodate travel changes, and we ask that guests exercise patience as our teams do their best to respond quickly and effectively. The reservation teams can be reached at 250-765-8888.
I will be leading our team throughout our resort closure, and sincerely thank you for your patience and understanding. Travel safely, thank you for visiting our Resort and we wish you all the best as the world handles the COVID-19 pandemic.
Kind Regards,
BIG WHITE SKI RESORT LTD.
Peter Plimmer
President and CEO


You Must Present Your Big White Season Pass Prior To Purchase In Order To Redeem These Offers
UNLIMITED ALPINE ACCESS
FREE SKATING RINK ACCESS
FREE NIGHT SKIING
FREE NORDIC TRAIL ACCESS
FREE SNOWSHOE TRAIL ACCESS
YEAR-ROUND EXCLUSIVE DEALS
DISCOUNTS & SAVINGS IN RESORT
Book directly with Big White Central Reservations to get exclusive Passholder accommodation deals →
---

Reload your 2018/19 season pass online and save the additional $20 card fee on your 2019/20 pass. On top of saving you money; reloading online offers the unbeatable advantage of direct to lift access on opening day. No more line ups at the ticket office! 
Reloadable season pass cards have a shelf life of 3 consecutive years, new cards must be purchased every 3 years. Reloadable season passes help reduce our carbon footprint. This has enabled us keep our passes at the lowest rates in North America compared to similar sized resorts.
Student passes are not eligible for online reload but you can reload them in person with proper identification and proof of enrollment and we will be happy to extend the reload rebate to you.
Passes can be purchased, collected and reloaded in person at the following locations:
1894 Ambrosi Rd., Kelowna – Monday - Friday: 8:00am to 4:30pm
Season pass reload at any ticket office on mountain (from opening day)
If you are 18 and under, you must have a parent or legal guardian sign a waiver before any passes can be issued. Signing of the waiver must be witnessed by a Big White Ticket Agent at the Ticket Desk in the Village Centre Mall at Big White Ski Resort or at our downtown Kelowna office at 1894 Ambrosi Rd, Kelowna, BC V1Y 4R9 (can be done in advance at the downtown Kelowna office).