Winter Season Open Date:
Friday, November 26, 2021
Winter Season Close Date:
Sunday, April 10th, 2022
Smoking of any kind (including tobacco, marijuana, e-cigarettes and vaporizers) is strictly prohibited anywhere on Big White Ski Resort property outside of designated smoking areas. Applies to summer and winter seasons. Mountain Safety Info >>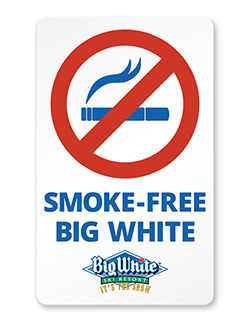 2022-2023 Winter Season Passes on sale June 1st!
More Information Coming Soon
Big White Ski Resort is known worldwide for its ideal climate that provides the sought after light and dry champagne powder. Big White is spread across 3052 ha/7355 acres and offers 119 designated runs and 16 lifts which is British Columbia 2nd largest uphill lift capacity allowing you to spend more time on the slopes. With a daily action packed program filled with family friendly activities and events, and the largest totally ski-in, ski-out resort village in Canada, it's no wonder that Big White has proudly collected international accolades for being one of the world's top family friendly ski destinations.
Big White experiences an impressive annual snowfall of 750cm of light, fluffy "Okanagan Champagne Powder" that the mountain is famous for, and a base elevation of 1,755m/5,758ft that provides mild average daily temperatures of -5°C/23°F.
The use of ski area premises and facilities and participation in activities at Big White Ski Resort Ltd. is subject to the conditions set out in the Release of Liability, Waiver of Claims, Assumption of Risks and Indemnity Agreement (the "Release Agreement").