Well, we can all address the one "new" elephant in the room for this upcoming ski season - the vaccine passport. As we head into our second season with COVID-19 a very real, and influential threat, we want to ensure all of our guests, staff and on-mountain residents continue to feel safe – and have fun – while they visit the resort! We are working on creating a guide and scheduling to ensure everyone, vaccinated and not, can come and enjoy our beautiful, snowy mountain.
But, COVID aside, here are a few other goodies you can expect upon your arrival to Big White Ski Resort this winter ski season.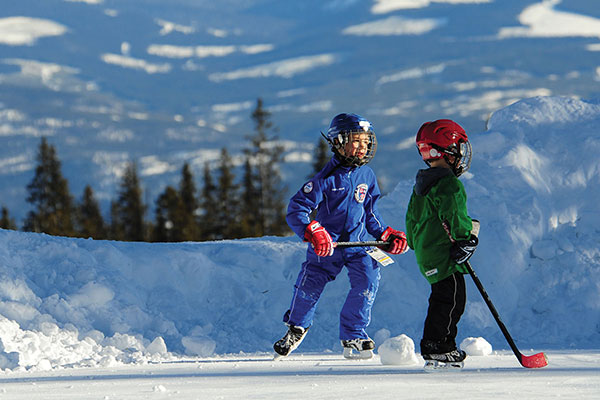 SKATING & TUBING ARE BACK: While not technically "new," we sure are excited to announce that skating and tubing will be back in Happy Valley after a year hiatus!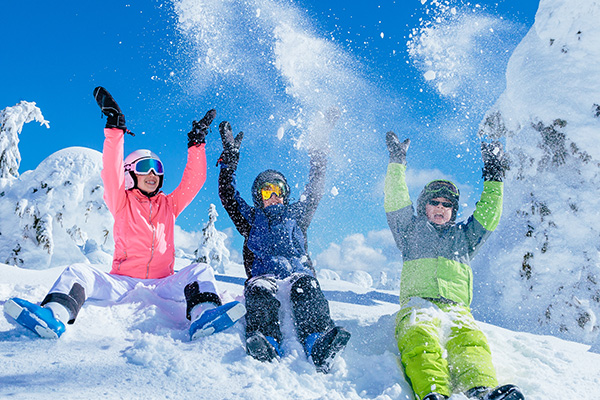 SEASON-LONG RENTALS: In addition to our successful seasonal ski rental program for the 12 and under passholders we're delighted to advise that we're offering seasonal SNOWBOARD rentals for them this year. And, while we're sharing good news, we're adding in season-long ski rentals for passholders aged 13-18. Numbers are limited so make sure to get in soon, as these rental packages will sell out before the start of the season - don't miss out!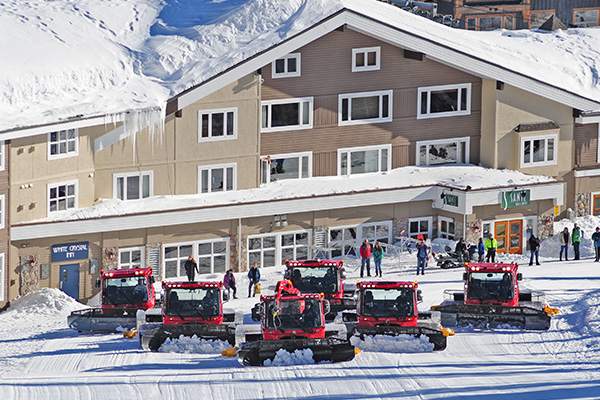 NEW GROOMER: Yep, that's right! Our already-close-to-perfect corduroy is about to get more perfect. We usually replace at least one groomer a year, but due to the pandemic, we skipped a year. You can expect to see this beauty zippin' up and down your favourite blues and greens over the season!
UPGRADES TO EXISTING SITES: The Happy Valley Day Lodge is getting a makeover! It'll look completely different next time you see it, with a new exterior paint job. (PS: the Happy Valley Cabins are also getting a facelift!). The Village Centre Mall is also getting a bit of exterior maintenance, and Dizzy's and The Woods, just across the way, are both getting new shingles. We're also putting some work in to make our staff more comfortable while they live on-mountain, replacing furniture and appliances, painting, installing new flooring and making other minor renovations to our staff accommodation.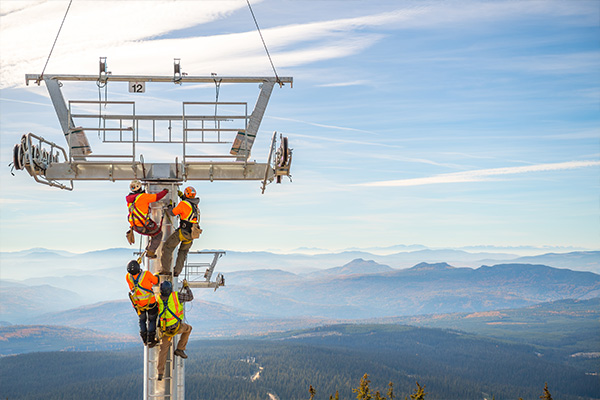 UPDATING CHAIRLIFTS: Both the Plaza and Bullet Chair (the gateways to your favourite beginner terrain!) will have brand-new drive equipment installed in time for the upcoming season!
2020/2021 Resort Developments