Resort Developments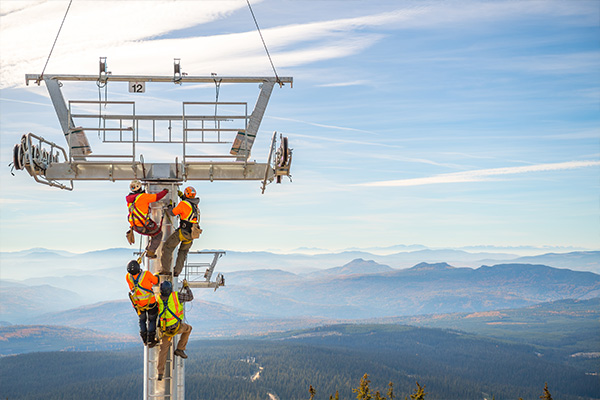 NEW Powder Chair:
A four-passenger fixed grip Leitner Poma lift will replace Canada's oldest and most popular triple chair at a cost of $3.9million. The new lift will increase upload capacity to 2,400 passengers per hour, allowing more skiers and snowboarders to enjoy the amazing terrain on the Powder Chair. The chair is nearing completion and will be ready to ride by the 18/19 winter season.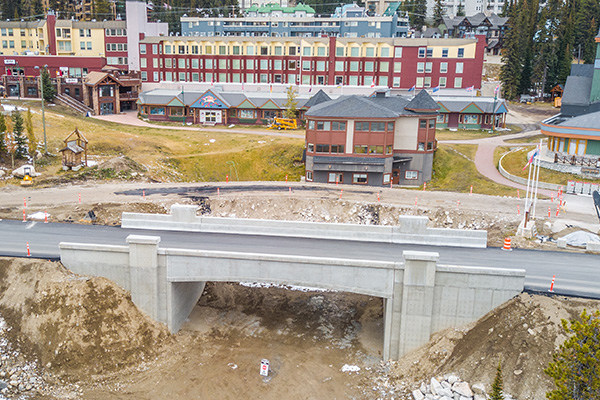 NEW Skier Tunnel: Big White has invested $1.5million to expand the skier tunnel on the Hummingbird run from its current width of 25 feet to 60 feet, accommodating increased skier and foot passenger traffic.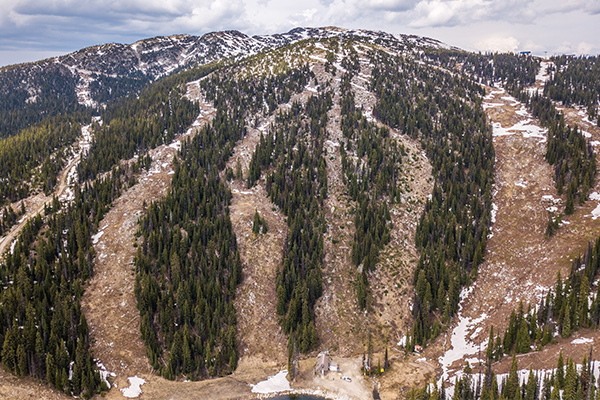 NEW summer grooming and glading:
Crews spent the summer performing $70,000 worth of summer grooming and glading on the existing ski runs, creating more of the wonderful terrain that makes Big White such a great place to ski and snowboard. This included the area around the new Powder Chair, bottom of the Ridge and the runs associated and over in the Black Forest.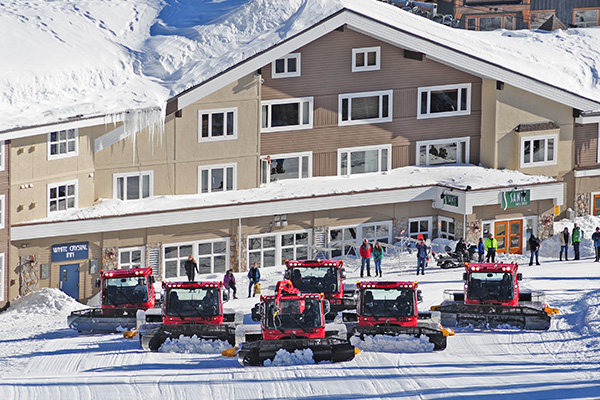 NEW Pistenbully groomer: A new $450,000 groomer has been purchased for winter grooming during the 18/19 season. The new groomer, offers the most modern alpine technology for precise grooming work and will be a helpful addition to Big White's extensive current fleet of groomers.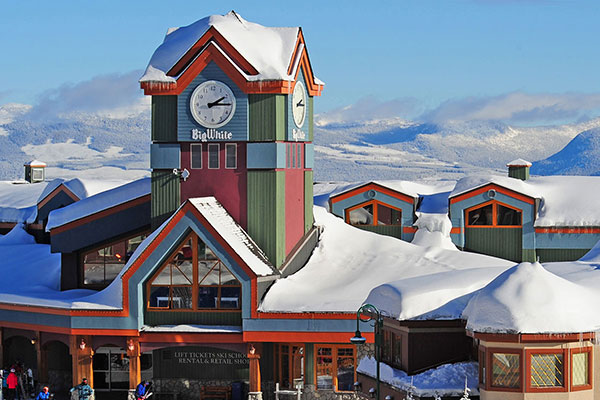 NEW investments across the mountain:
Including $1.1 million in annual lift and machinery maintenance, $500,000 in building maintenance, $750,000 in water and sewer upgrades and $150,000 for a new on mountain shuttle bus.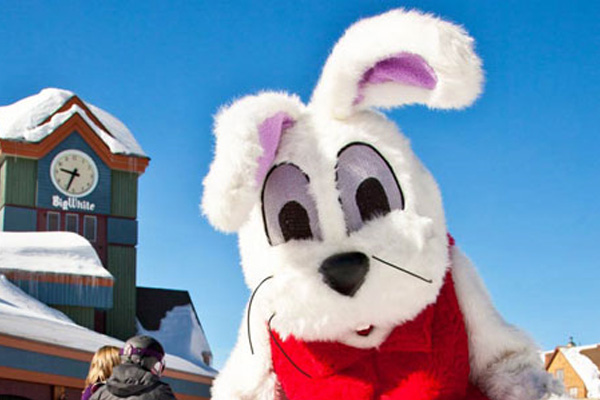 New Extended Season - Now open until April 22 for Easter The nights are getting cooler, the days shorter and our first snowfalls have arrived. The Big White team has been busy preparing for this season including our new Powder Chair and new skier tunnel from the village. We've also been working with the Easter Bunny and are delighted to announce we will be extending our winter season to now include Easter!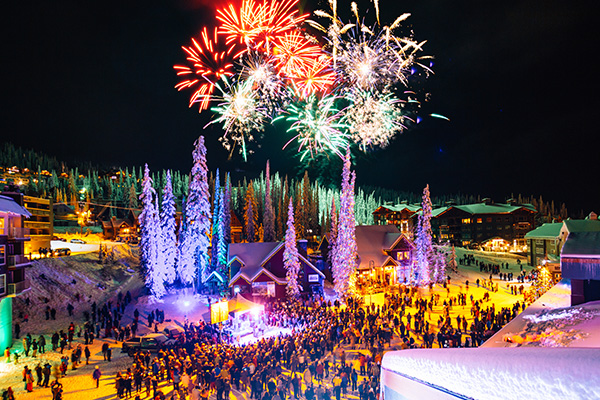 NEW Christmas Eve Festival, December 24
Join us as the Village comes alive with Christmas magic to celebrate our favourite time of year. Our first annual Christmas Eve festival will include our 'Merry Christmas From Around The World' Photo Booth, our Decoration Station, our Letters to Home Station, a Rainbow Bonfire, a Scents of Christmas booth and many more fun things to keep the whole family engaged and inspired. Along the way, enjoy carol singers, stilt walkers and jugglers as they roam around the Village, or join Santa himself in the Village Centre Mall for readings of all your favourite classic Christmas stories. But watch out for the Grinch…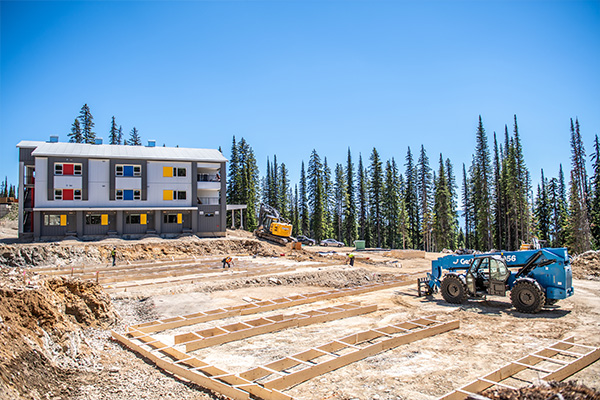 NEW Staff Housing: The brand-new staff housing is ready for staff to move in for the 18/19 winter season. This is the first of four buildings on the present site around Gondola Way and will create the start of a subdivision in the Black Forest area. Staff living in the building will have excellent access to the Black Forest Express Quad and Lara's Gondola in Happy Valley.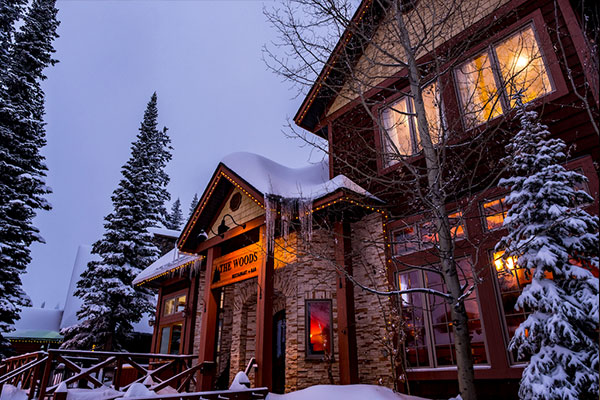 New menu items at The Woods
The Woods is back for another year with delicious menu items to tempt you after a big day on the slopes. Enjoy the brand new 14oz Pork Tomahawk, flame-grilled, Applewood-spice rubbed and served on the bone with smoked paprika butter and parsley shallot chimichurri; or the Moroccan chickpea and pumpkin stew with harissa charred grilled chicken breast. The much-loved fondue for two is also back for another year, featuring a three-cheese blend with orchard fruits, nugget potato and baguette.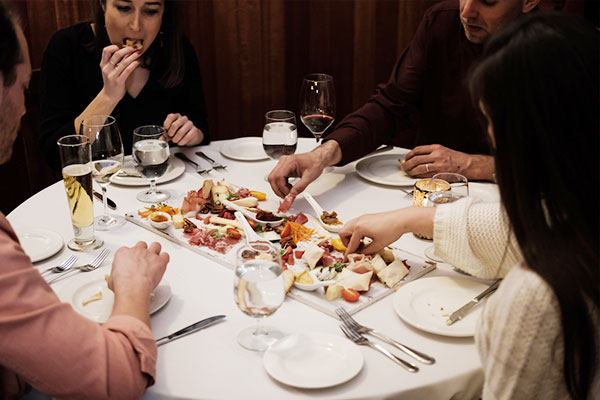 New menu items at Happy Valley, Clocktower Coffee Co. & Gem Lake When you're feeling the cold outside, come in to sample one of the beautifully warm meals newly available at the above Big White food & beverage outlets – including tasty new Pho to Go at Clocktower Coffee Co., mini donuts with cinnamon sugar at Sk8ers, Popkum BC-farmed prosciutto-crusted rabbit with an apple-stuffed loin at Kettle Valley Steakhouse, five-spiced chicken lettuce wraps at Moose Lounge. Plus enjoy a variety of new vegetarian options across all locations, including vegan tuna at The Woods!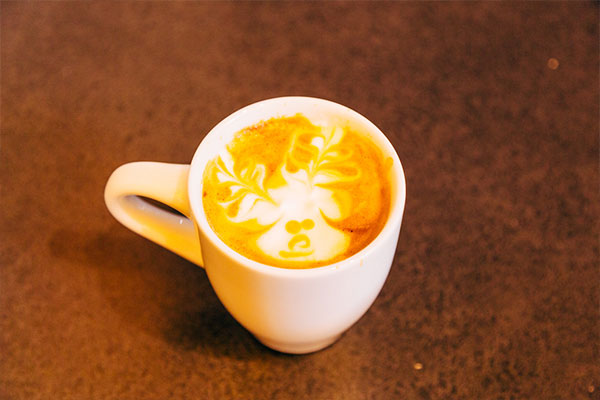 New coffee program at Big White
Big White is proud to introduce our collaboration with Tug 6 Craft Coffee Roasters out of Kelowna, British Columbia. Their specially created 'Yard Sale' blend is a medium roast that is Okanagan-made; it will be featured across Big White food & beverage establishments, including Gem Lake, Happy Valley Day Lodge, Black Forest Day Lodge and The Woods.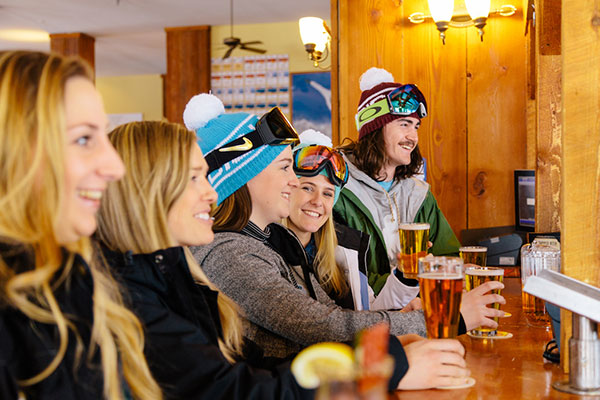 New waste management program at Happy Valley Day Lodge In an effort to be more environmentally conscious and engage in socially responsible waste management procedures, Big White is introducing a new program at Happy Valley Day Lodge to streamline all waste production. Big White will also be limiting use of plastic straws, with straws only available upon request. Keep an eye out for new systems coming into place this upcoming winter season!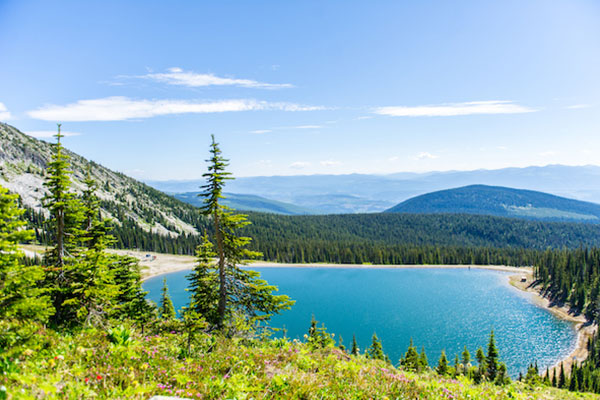 New water bottle filling stations around Big White
Big White is introducing three new bottle-filling stations around the resort in an effort to reduce use of single-use plastic water bottles. These stations will be located in the Village Centre Mall, Happy Valley Day Lodge and Black Forest Day Lodge and will offer Big White's famously fresh and clean water, straight to your reusable water bottle!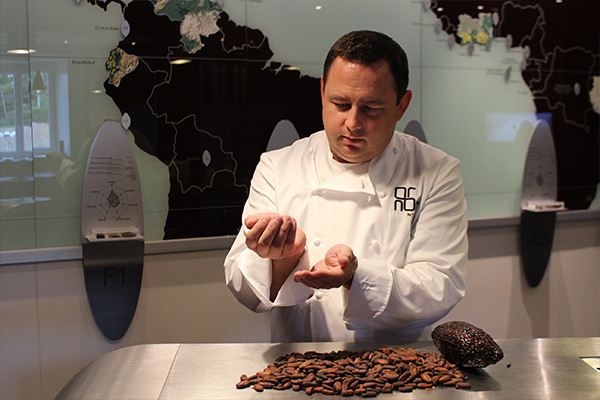 New dessert program at Big White
Award-wining pastry chef Leigh Holuboff has created a range of new desserts for the Big White food & beverage portfolio, using the finest local and imported ingredients while incorporating modern and traditional techniques. Desserts only use Big White's very own signature recipe chocolates, the 68.4% "Alpine Noir" and the 43.2% "Monashee milk", both having been designed in Meulan, France at the Cacao Barry O'R Noir laboratory by Chef Rob Walker. Desserts include the Alpine Noir cream puff, the lemon raspberry tart and the tiramisu cheesecake bar.