Choosing the Right Ski or Snowboard Skill Development Program for Youth
Posted On: July 14, 2021 |
Whether your kid has aspirations of being the next Kelsey Serwa and bringing home an Olympic Gold Medal, or simply wants to master the features and get some big air in TELUS Park, there are a variety of clubs and programs at Big White Ski Resort that can help make this happen.
We caught up with the Big White Ski & Board School, the Big White Ski Club, and the Freestyle Club to learn more about what each club can provide, as well as what skills the participants can expect to conquer.
The Big White Ski & Board School Freeride program is a 9-week skill-development program for kids aged 5-14, with half day and full-day options.
"Our instructors are skilled at developing a solid foundation for skiing or snowboarding through skill development with controlled mileage," says Michael Richards, Director of Mountain Sports at Big White Ski Resort. "Our philosophy is to use the terrain, controlled mileage to create a safe, fun learning environment, and to develop the skills that your children require to feed into either the Ski Club or Freestyle programs comfortably."

The Ski School provides a supervised lunch option for the all-day lessons. Big White does its best to guarantee the same instructor for the nine week program.
*Instructors have lift line privileges
For questions or further details, please contact Director of Mountain Sports, Ski School, Michael Richards at mrichards@bigwhite.com or the Ski & Board School at skischool@bigwhite.com.
The goal of the Big White Ski Club is to develop the foundation needed for a child to become a ski racer. This is done through controlled mileage, lots of skiing, diversity on and off snow, physical and mental training, and the introduction to structured competition.
Training sessions are team orientated, yet keep each racer's goals in mind. Our professional race coaches continue to foster a passion for the lifelong sport of alpine skiing, creating a learning environment that is safe, fun and fosters friendships, respect, discipline – all excellent life skills.
"Being part of the club is like an extension of your family," says Diana Veitch, Vice President of the Big White Ski Club. "The kids and parents all rave about our 'Ski Family'. Skiing with the same group of kids each week is priceless."
Veitch recommends that a child starts out with the Big White Ski School to gain confidence on green runs and on using the chair lift before signing up for the Big White Ski Club.
"Once they have a foundation, they will love the community aspect of the BWSC and can build their skills which may lead into Alpine Racing SL, GS, SG, DH, Ski Cross, within our club and beyond," she adds. "The skills that a child will get from ski racing, no matter how far they decide to take it, will enhance their skiing experience."
The club starts before the official opening of the winter season at Big White, with optional dryland training (included for U12 and older) so the kids can get to know their peers prior to hitting the snow. The Big White Ski Club also has a new, dry land training facility in Kelowna with a ski simulator for additional off-season or after-school training.
*Coaches do not have lift line privileges
Is your kid passionate about shredding the bumps and powder or sending it into the deep? The Big White Freestyle Club offers a safe and fun pathway to progress those skills, build confidence, manage risk and increase mental fortitude.
"​​One of the things that we think sets our programs apart is that our athletes develop not only athletic skills, but more importantly, life skills," says Danielle Calder with the Big White Freestyle Club. "Our athletes learn to respect the challenges and limits of the mountain, themselves, and others. They learn to set and achieve personal goals and support and encourage others. They have a ton of fun, build lifelong friendships, and excel at a sport they can do for a lifetime."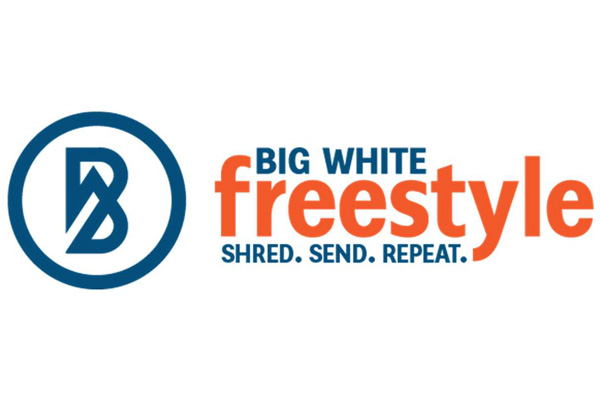 The Freestyle Club is member-driven organization that collaborates with national and provincial organizations to promote freestyle, free-skiing and snowboarding, and ski/boardercross in a fun, safe, and progressive team environment. The programs are designed to target athletes of all ages, from recreational to competitive and beginner to aspiring international competitors. Participants joining Freestyle are trained to compete in events within their age categories.
*Coaches do not have lift line privileges