The Big White Repair Shop can look after all of your tuning, repair and calibration requirements. Big White's $300,000 Wintersteiger Mercury robot is in its fifth year of operation and it is fantastic. Our guests love coming back to see the repair crew to let them know how thrilled they are. With state-of-the-art tuning technology our experienced technicians will tune your skis to your exact specifications. Your personal tune can be programmed in to the Mercury so there is no guess work involved. The same world class results, every time. Try it today.
The Big White Repair Shop is located on the lower floor of the Village Centre Mall building.
Repair Shop Operating Hours
We are working to open the repair shop in early November for pre-season mounts, calibrations, tunes etc. Please email retail@bigwhite.com for opening times and to book an appointment.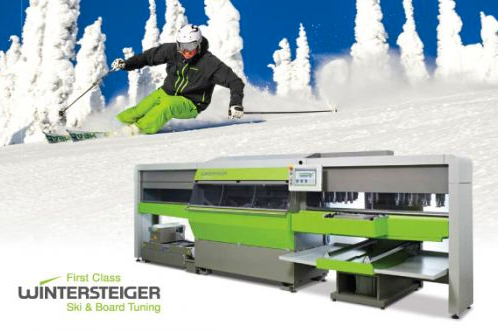 Wintersteiger Mercury Ski Tuning Machine 
Big White has taken equipment tuning to the next level with the addition of a state-of-the-art $300,000 Wintersteiger Mercury. This robot is the only one of its kind in the Okanagan Valley.
Maintain Your Equipment with Wintersteiger Mercury Ski Tuning Machine!
Specialty skis require precision maintenance, today's equipment has specific tolerances including; edge bevels, base structures & edge finishes that are designed to increase the performance and ride-ability of our guest's equipment. Learning to ski will come easier to customers due to consistent precision tuning of our rental fleet which will be exclusively maintained by the Wintersteiger Mercury robot.
 
Benefits to Customers:
Enhanced speed of service
Improved consistency in tuning of ski equipment
Custom Tuning – get your equipment just the way you like it
Race Tuning – get a competitive edge with equipment tuned specially for racing
Big White Ski Resort's investment in the most current robotic technology will ensure that your enjoyment on the snow is consistent with its reputation as Canada's Favourite Family Resort!
To see how The Wintersteiger really works, check this out!
How to Get There
Located in the lower level of the Village Centre Mall
Contact Us: