Early Season Safety: 6 tips from Ski Patrol
Posted On: December 15, 2016 |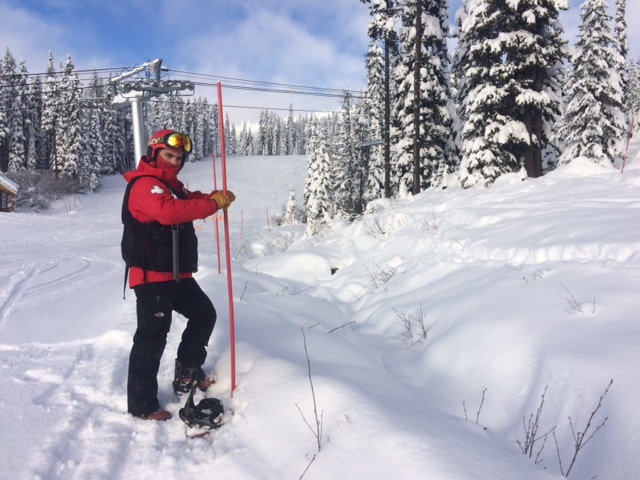 The lifts are spinning, the season has started - it's the perfect time to remind yourself of some early-season safety tips.
Early season skiing and boarding can involve numerous natural hazards - creeks, rocks, stumps - but don't let that discourage you. To maximize your riding time and minimize your risks, just remember the below tips from our Ski Patrol Manager, Kris Hawryluik.
1. Remember the buddy system! Try to maintain visual contact with your skiing buddies. If you get separated, keep up lots of hooting and hollering. It's important to ski or ride with a partner at all times to ensure that everyone stays safe throughout the course of the day.
1. Never ski in the trees alone. Glade skiing is a blast - but while trees are fun obstacles to dodge, they aren't fun obstacles to hit. A high impact collision into a tree could result in a broken bone or worse. Always go into the trees with a buddy in case you need a helping hand or or someone to call for rescue should anything go wrong.
3. Have a designated meeting place if separated. Technology has a bad habit of freezing up on the slopes. Deep cold temperatures can affect your devices ability to turn on and call or text. It's important to establish a time and place to meet in the event of a separation BEFORE you hit the slopes instead of relying on technology. Make it somewhere obvious, like a major intersection or village location.
 
4. Carry a whistle and use it if in distress. Three blasts of a whistle is the international sign of distress or SOS. If you have an accident or see someone around you is injured, blow your whistle. Our ski patrol team and other riders will always respond to the sound of a whistle on the hill. Make sure you wear your whistle high up on the collar of your ski jacket in case an accident such a falling into a tree well hinders your ability to use your hands. 
5. Stay well away from open creek beds. Ski patrol only marks creeks on the edge of groomed runs. In the trees, creeks are unmarked natural hazards. This time of year, creeks are still a real danger in the trees because there has not been enough snowfall to fill them in. Go slowly and plan your lines carefully if you choose to glade ski this time of year to avoid falling into a frozen creek.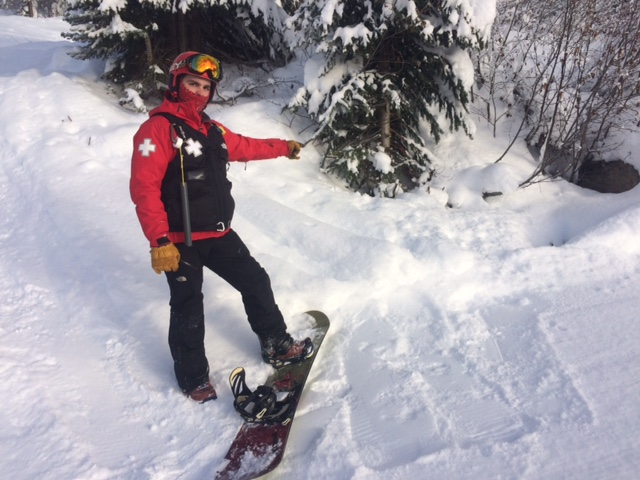 6. Tree wells are a hazard all season long. If you get stuck in one - do not panic! You'll have more luck getting free if you take your skis or board off. If you're the one attempting to rescue someone in a tree well, approach from the side and pull downhill. A tip for powder skiers: Never ski in the trees with pole straps on!  Simply hold one side of the loop against your pole handle. This decreases the chance of your pole getting tangled in a tree branch and taking your arm with it!
For more on mountain safety, check out our mountain safety web page here.