10 foods to fuel you up on the hill
Posted On: March 15, 2018 |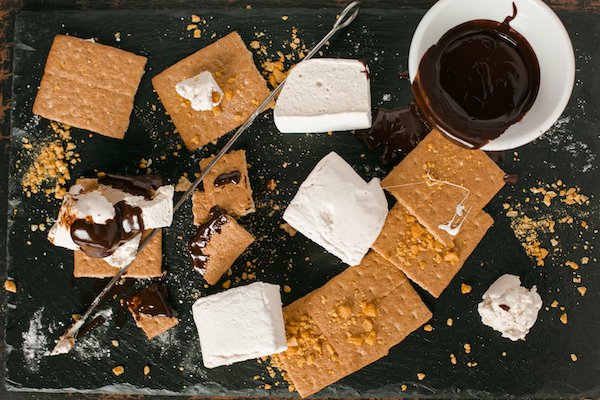 When you're working hard, manoeuvring the slopes through all that champagne powder, sometimes you need a little extra fuel to make it to last chair. We checked with science, and it turns out calories don't count on a powder day – so enjoy one (or all) of these on-mountain favourites during your next trip!
What: Heck Ya
Where: Clocktower Coffee Co.
Introducing the breakfast sandwich of your wildest dreams, found right in the Village Centre Mall. Marbleized eggs, crispy pancetta and brie on a fresh baked buttermilk biscuit. Are you drooling? Because we are. Grab it at Clocktower Coffee Co. and go before 11:00am!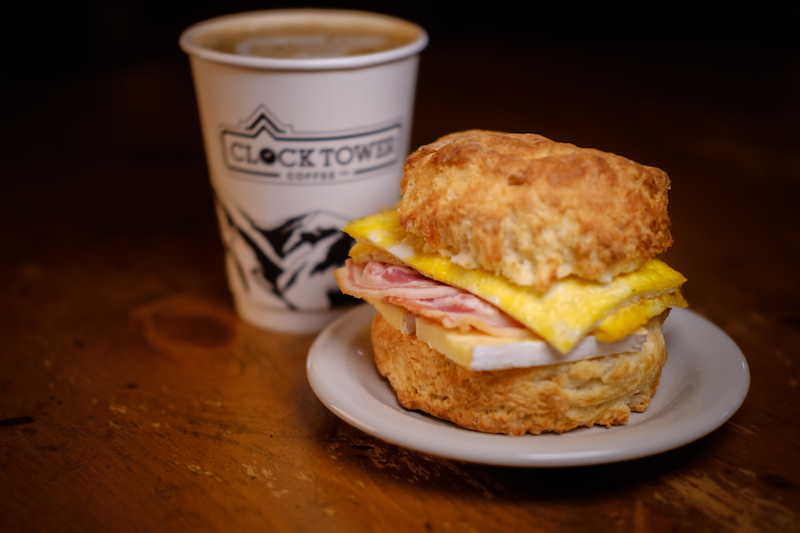 What: Avo Smash
Where: The Moose Lounge
We're talkin' two soft poached eggs with Okanagan feta, pesto and fresh avocado on herbed garlic toast. Don't worry, Millennials will still have a good chance of purchasing a house, since this Avo Smash is on special as part of The Moose Lounge's $13 breakfast menu, available until 11:00am every day. Bonus: this meal includes a coffee or tea and a small juice!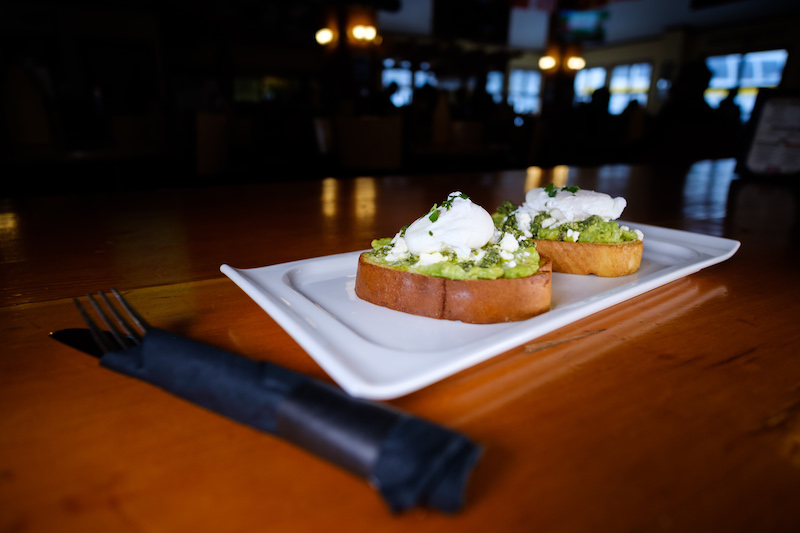 What: Bacon & Egg Breakfast Ramen & Lentil Dahl Poutine
Where: Black Forest Day Lodge
Skiing Black Forest's playful glades is enough fun to work up a ravaging appetite! Thanks to the incredible ski-in/ski-out convenience of Black Forest Day Lodge, you can grab a bite right on the hill. For breakfast, trying this popular day lodge's Bacon & Egg Breakfast Ramen Bowl is a must – but act quick, breakfast is only available from 8:30am-10:30am daily. If it's lunch you're after, try the Yam Fry & Lentil Dahl Poutine with feta for a healthy twist on the Canadian classic.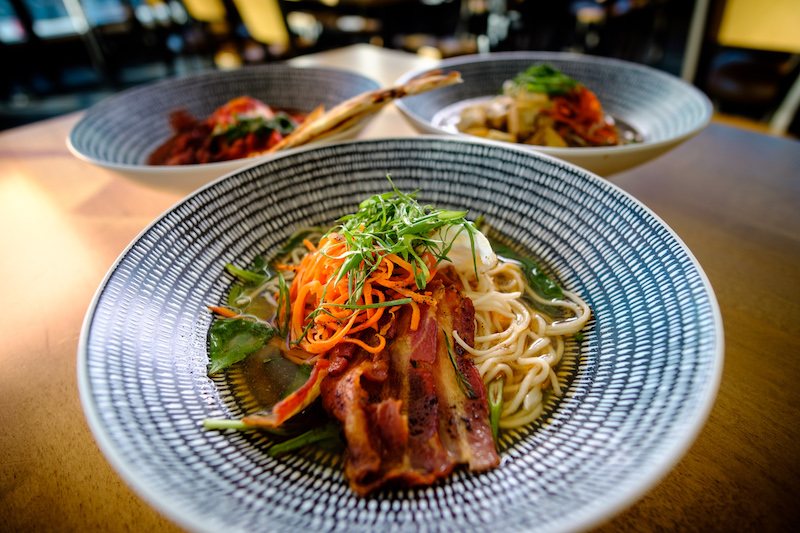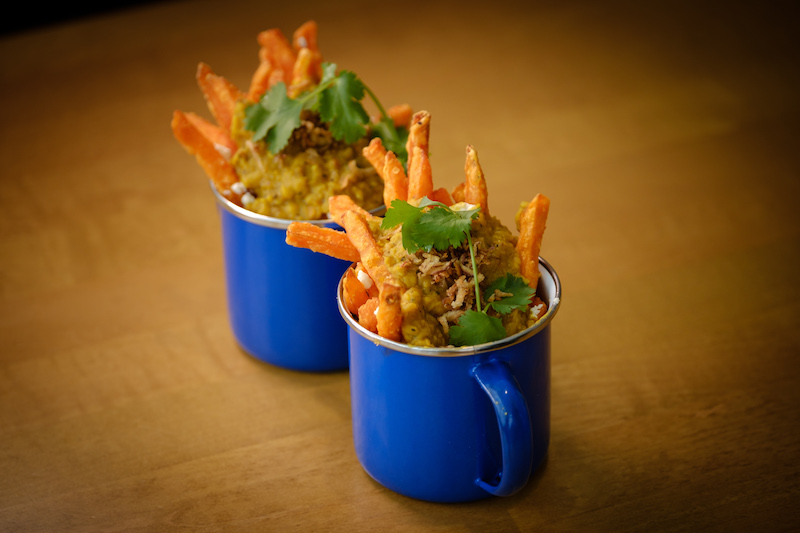 What: The BullWheel Burger
Where: The BullWheel
If you're a burger lover, you need to try the famous BullWheel Burger. It's a hand-pressed ground steak patty loaded with house-made bacon jam, crispy onion, tomato, lettuce, mild cheddar, and The BullWheel's signature burger sauce. Yes, that's right, we said bacon jam – it's a game changer. We swear it might even improve your form on the hill.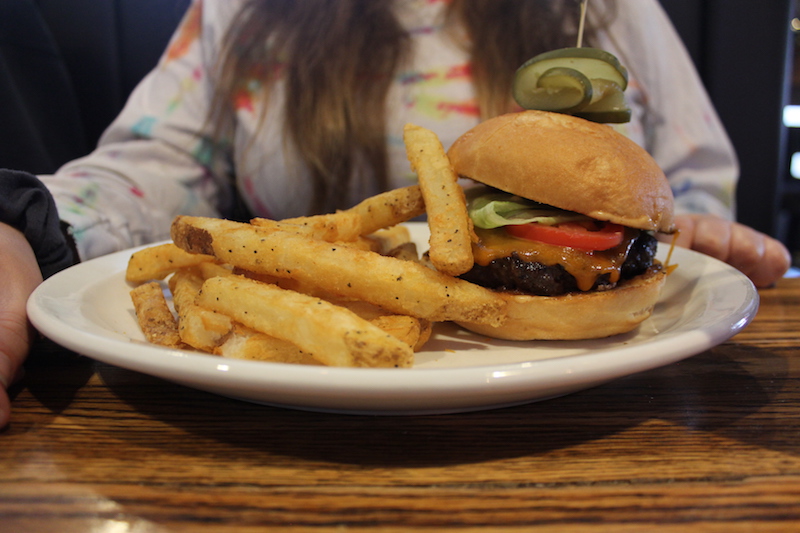 What: Tuna Poke
Where: The Woods
Hands down one of our favorite Après appies on the hill is The Woods Tuna Poke Bowl. Made with B.C. Albacore tuna and topped with peach salsa, avocado, grapefruit ginger dressing, soya-ka­ffir lime emulsion, sesame and crispy wontons - this dish is not only extremely Instagram-worthy, but healthy too! Your body will thank you as much as your taste buds for this oriental-inspired bowl.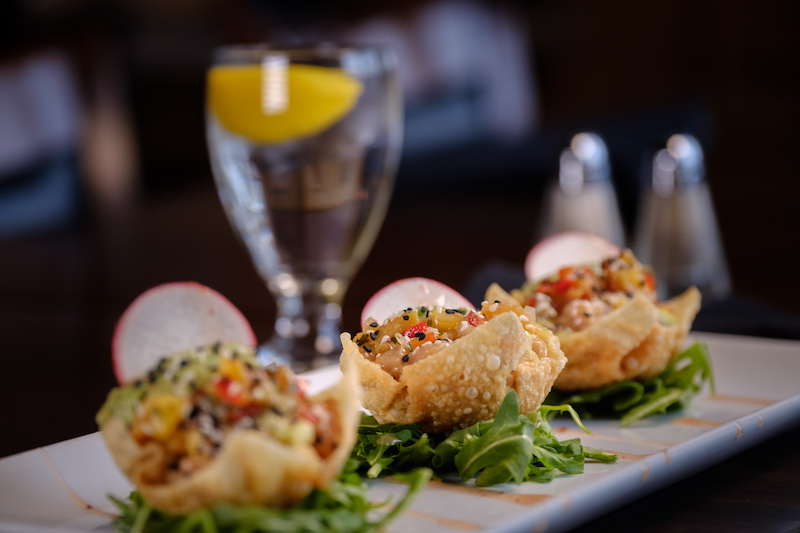 What: Bacon Breakfast Taco
Where: Globe Café and Tapas bar
When you're on a ski holiday, tacos aren't just for Tuesdays. Enjoy one of these zesty tacos any day of the week at Globe Cafe and Tapas Bar – featuring thick-cut house smoked bacon, scrambled or fried eggs, avocado, tomato salsa, pickled cabbage, and jalapeno ketchup. They had us at bacon….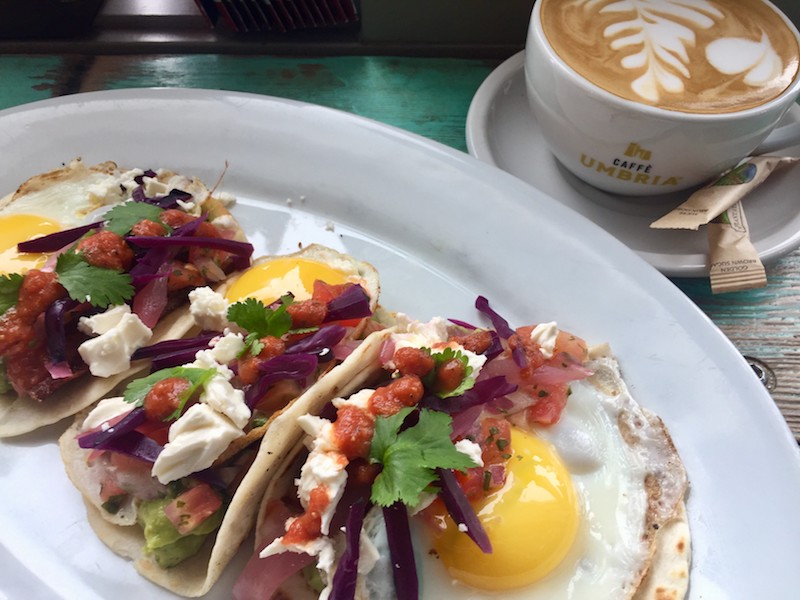 What: Johnny Canuck Pizza
Where: Underground Pizza
Here at Big White we firmly believe in breakfast, brunch, 2nd brunch, lunch, dinner and more dinner. Having pizza delivered to your condo is a convenient way to fill any meal slot you find yourself struggling to satisfy. Underground Pizza has a whole menu of creations, but we encourage you to try the 'Johnny Canuck' with Bacon, ham, peppers, mushrooms. Bonus: it tastes even better cold! Underground Pizza is open from 11:00am-9:00pm, daily.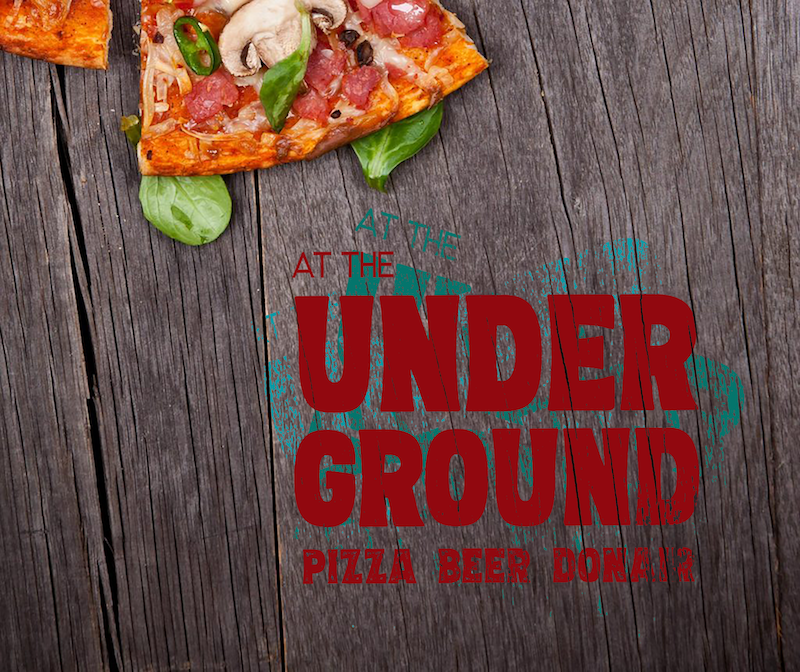 What: Steak and Guinness Pie
Where: The Blarney Stone Irish Tavern
Check out The Blarney Stone Irish Tavern for a taste of authentic of Irish and English classics like their famous Steak and Guinness Pie. This savory creation falls apart on your fork with its juicy steak, carrot, onion, pea, and gravy filling all baked into a flaky pie crust. Pair it with a Guinness for a match made in heaven.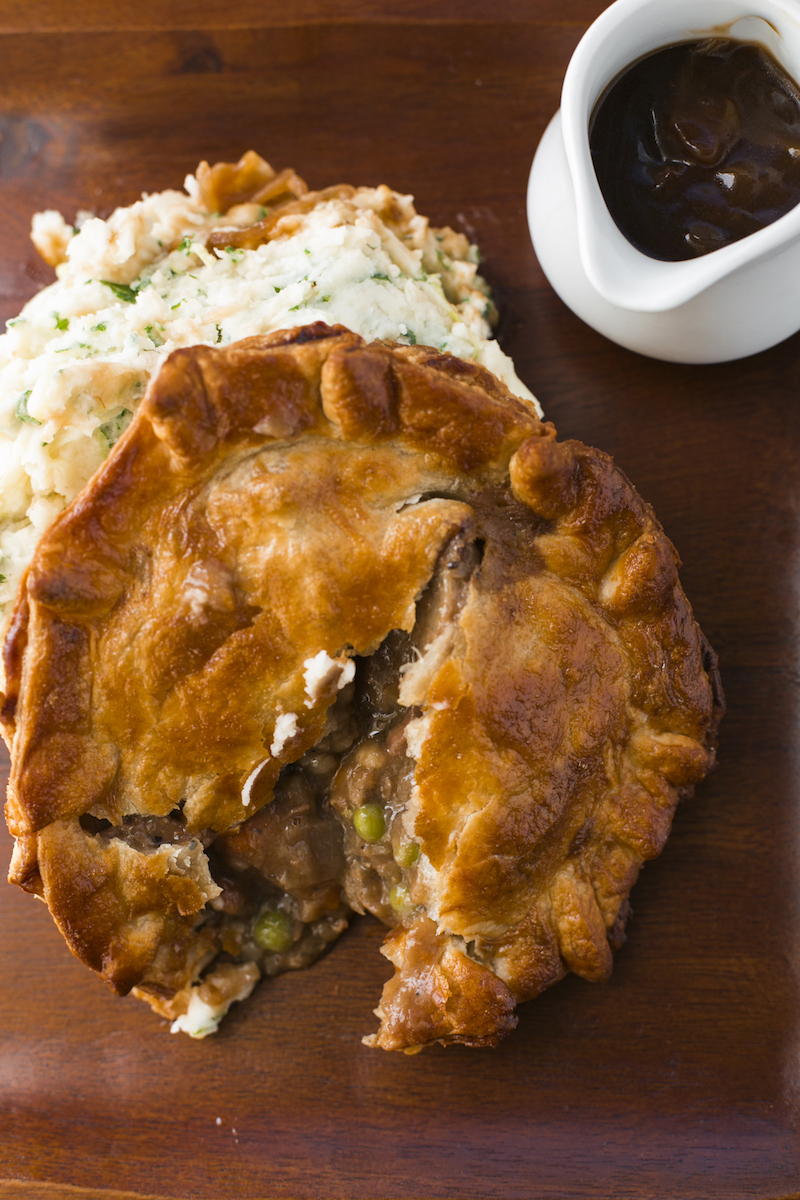 What: Sessions Doughnuts
Where: Sessions Taphouse Bar & Grill
Cinnamon doughnuts fried with chocolate sauce and vanilla ice cream can only be found at Sessions Taphouse Bar & Grill. Thank goodness calories don't count on the hill - 'cause we'll be making this decadent dessert an Apres tradition!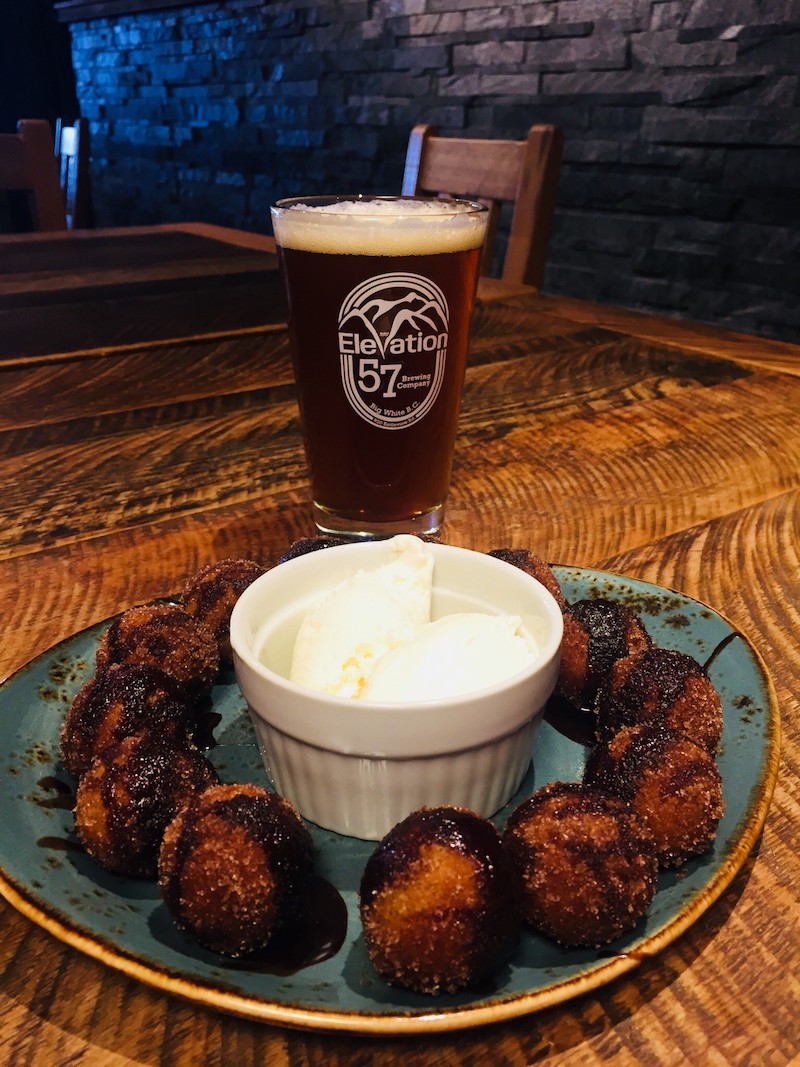 Please eat at your own discretion. Big White takes no responsibility for popped buttons or tight jeans. In case you've overdone it, head over to Altitude for a cozy, new outfit to wear until you've skied off the extra padding! 
Hungry? To learn more about Big White's resturants, click here.