Globe: CaféˑTapasˑTrattoria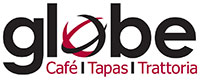 Globe Café & Tapas Bar has been serving Big White's visitors and locals since 2008 and is a great place to hang out and get cosy!
Start your day with a barista crafted Caffe Umbria specialty coffee and the ever popular Globe Mountain Breakfast Bun. Fuel up for lunch with housemade soups, fresh salads & tasty sandwiches, finished off with decadent cakes, pastries and treats for every sweet tooth! Enjoy a wide selection of Gluten Free/Vegan baked goods too, from our friends at Jaide & Joel's Baking Co. At night our menu changes up to a deliciously different Tapas experience, with fresh, interesting ingredients simply treated, with Mediterranean influences and a selection of dishes to share and graze all night long. And your evening wouldn't be complete without roasting giant housemade marshmallows at the table for Globe's signature "Tabletop S'mores" dessert!
Our wine & beer menu showcases many local favourites, including 25+ local Okanagan wineries, plus our own craft brewed Lager, Triple J, an exclusive co-lab with our favourite local brewery since 2016. Globe's award winning cocktail list features premium liquors and creative mixology which you'll find hard to drag yourself away from once you start trying them! Plenty of outdoor patio space overlooking the upper village, and ongoing close attention to protocols learned during COVID-19, will ensure your safety and comfort during your visit. Our friendly, knowledgeable staff ensure a warm welcome for everyone, and watch for some of our favourite live musicians appearing regularly again this season too! Take Out ordering and dinner reservations are all available at www.globedining.com
Located at Whitefoot Lodge (up the steps, directly above the market/liquor store)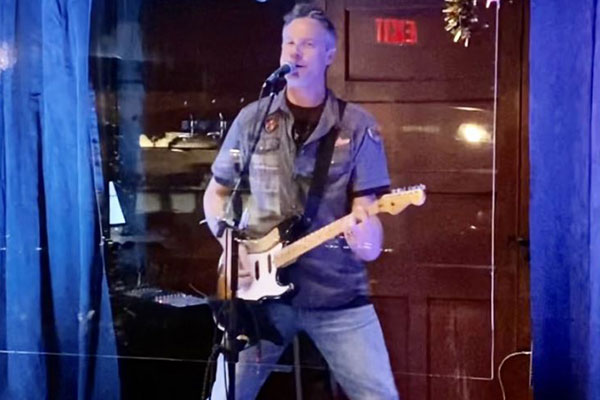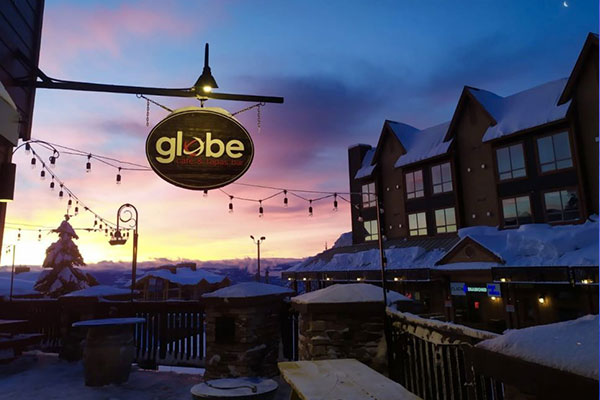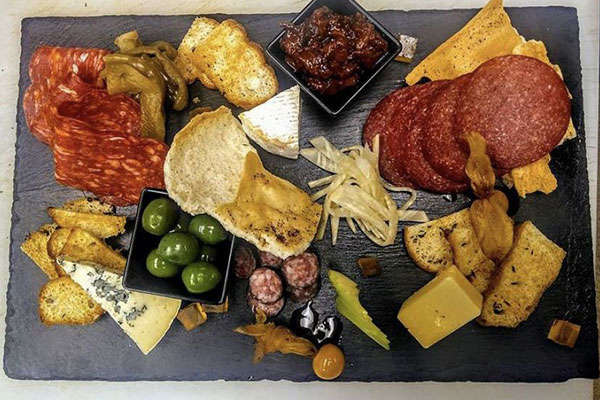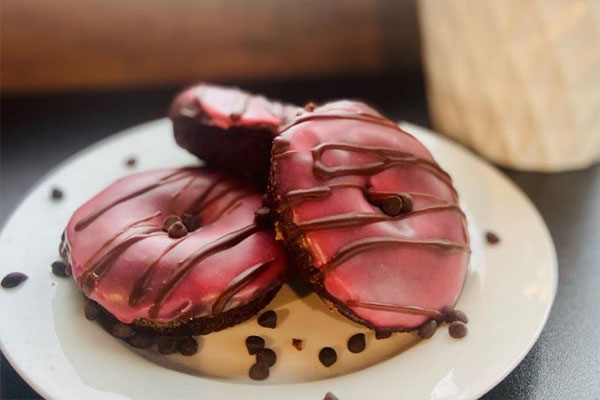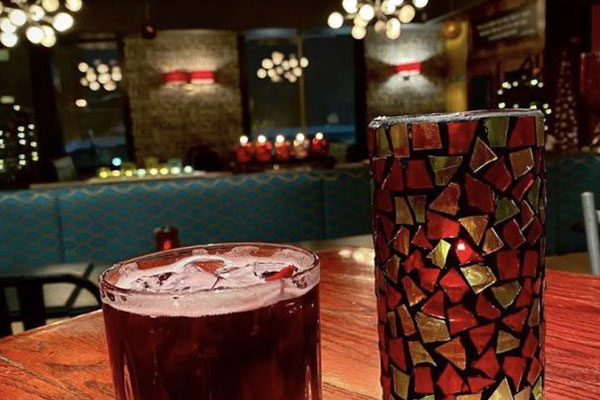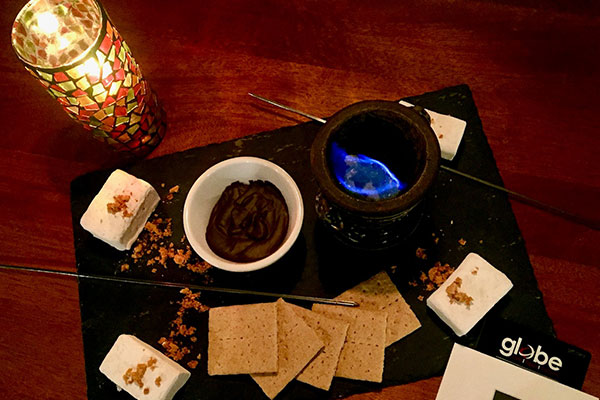 Hours:
Open 9:00am - 3:00pm Wednesday - Sunday (until September 29)
Closed September 30th onward until opening day.