From hearty breakfasts to get you going for a day in our champagne powder to cozy fireside evening dining, Big White has plenty of places to eat for breakfast, lunch, après and dinner. There are many mouthwatering options with a price range to suit every budget!
Some restaurants offer: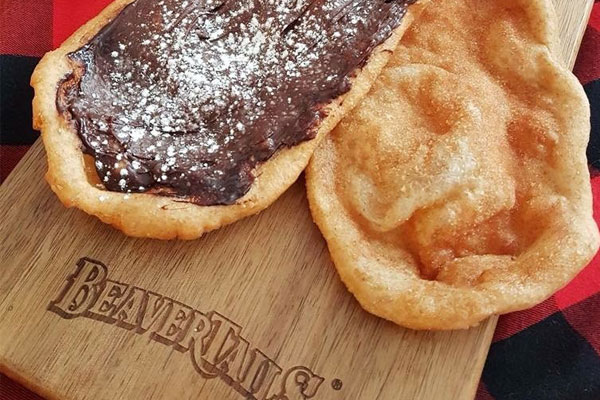 Made from whole wheat dough, hand stretched, float cooked and made to order. There are no eggs or dairy in the recipe, creating a lightly crispy and chewy pastry.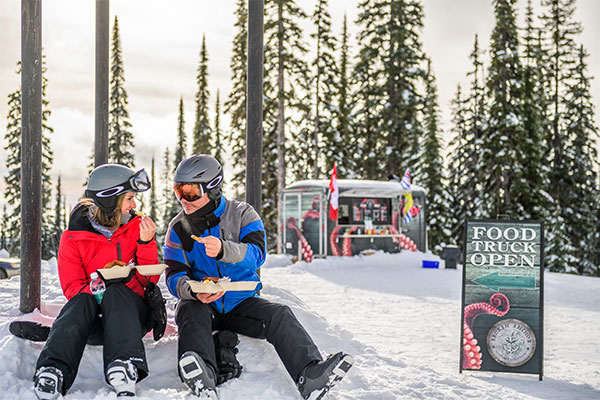 Warm up with custom grilled smokies, fish and chips, and perogie plates.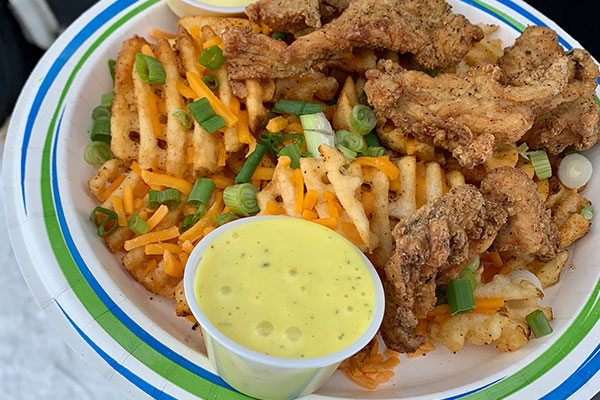 Serving up hearty dishes like poutine, chicken lips (boneless thighs), chili, broccoli bacon soup and, of course, the world-famous waffle potato nachos – Pachos.