A Non-Skier's Guide to Big White
Posted On: September 14, 2023 |
Big White's Winter Wonderland isn't just for the pros on the snow. Our mountainside village will charm even the most winter adverse.
If you've been listening to your friends brag about the Okanagan Champagne Powder or the sun above the clouds this season, and you're unsure of what's up here for you, we're pleased to share with you a guide to Big White for the non-skier/snowboarder.
Explore the Village Full of Character
Much like what you'd imagine a fairytale mountaintop village to look like, Big White Village is much the same - with a grand clock tower that peaks out of the trees in the middle of a picturesque forest landscape. With thick pillows of snow covering the rooftops and cabin-style architecture all around, visiting Big White Village is like escaping to a whole new world right here in the Okanagan.
Get Ready for Unbelievable Views
When the weather is just right (something we often get to brag about up here), you can bask in the sunshine while overlooking a sea of clouds covering the valley, a weather phenomenon called an 'inversion'. Morning sunrises and evening sunsets are absolutely stunning - bring your camera!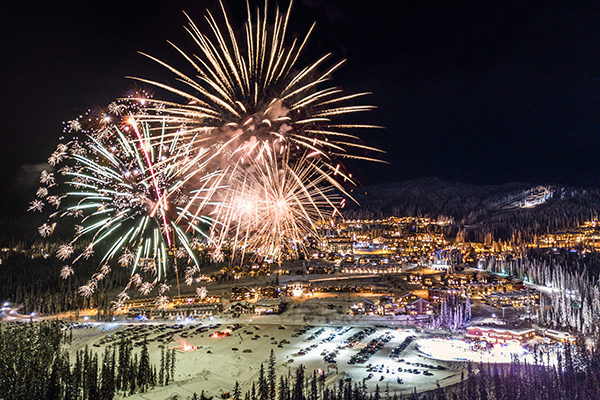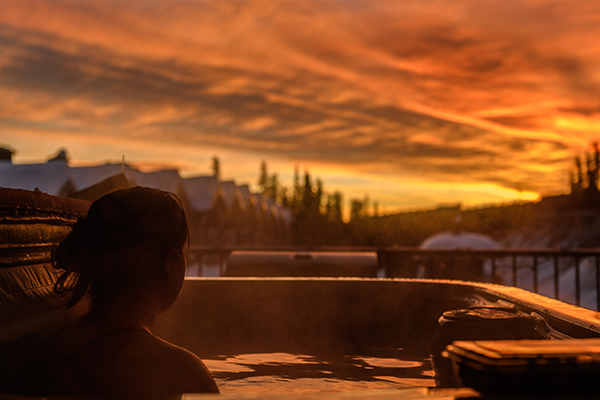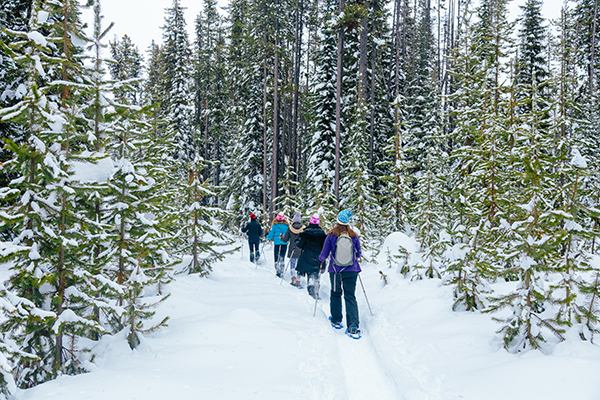 Take a Snowshoeing Tour
Get your heart rate pumping on the snow with snowshoeing! This fun activity is perfect for anyone who wants to get active in the great outdoors during winter. If snowshoeing is new to you, we suggest signing up for our Interpretive Tour or Family Adventure Tour. In both tours, our expert snowshoe guides will lead the way and teach you about the local flora and fauna. If you prefer to plan your own adventure, you can rent snowshoes from the rentals department, located in the Village Centre Mall, and hop on Lara's Gondola to start your adventure in Happy Valley on our 14km of wilderness trails. These snow-covered, secluded trails are a beautiful and peaceful escape.
Head out on a BIG Adventure
Another fun way to explore the backcountry is on a dog-sledding tour! The tours are run by experienced dog-sled mushers at Candle Creek Kennels and can be booked by contacting our Resort Services at (250) 491.6111 or resortservices@bigwhite.com. Dog-sledding tours are a unique way to learn more about Canadian heritage. Plus, the dogs are so friendly!
Get Playful at Carnival Night
At Big White, there are family-friendly events every night of the week - like Big White's famous Carnival Night on Saturdays. Bring the little ones - the kiddies will love running around the Village Centre Mall after it's been transformed into a magical carnival. While they bounce on the inflatable castle, eat cotton candy and win all kinds of prizes.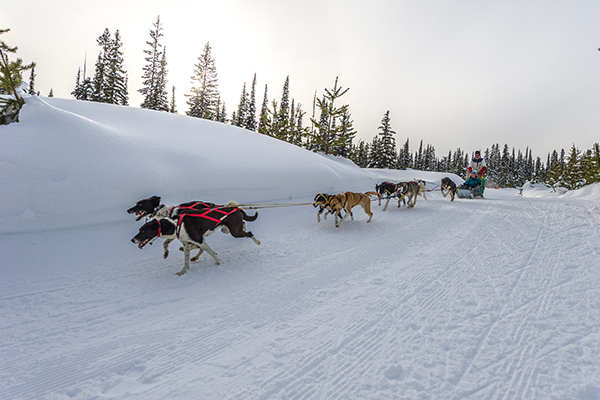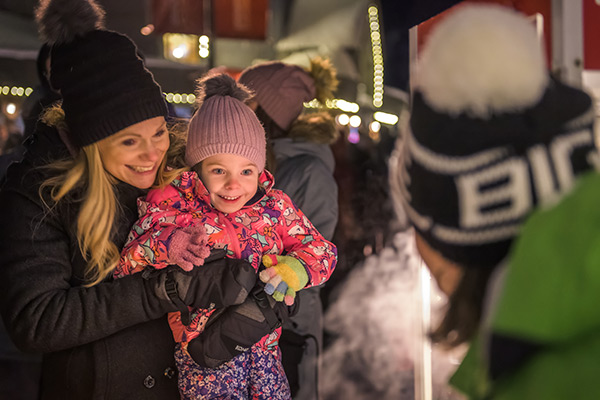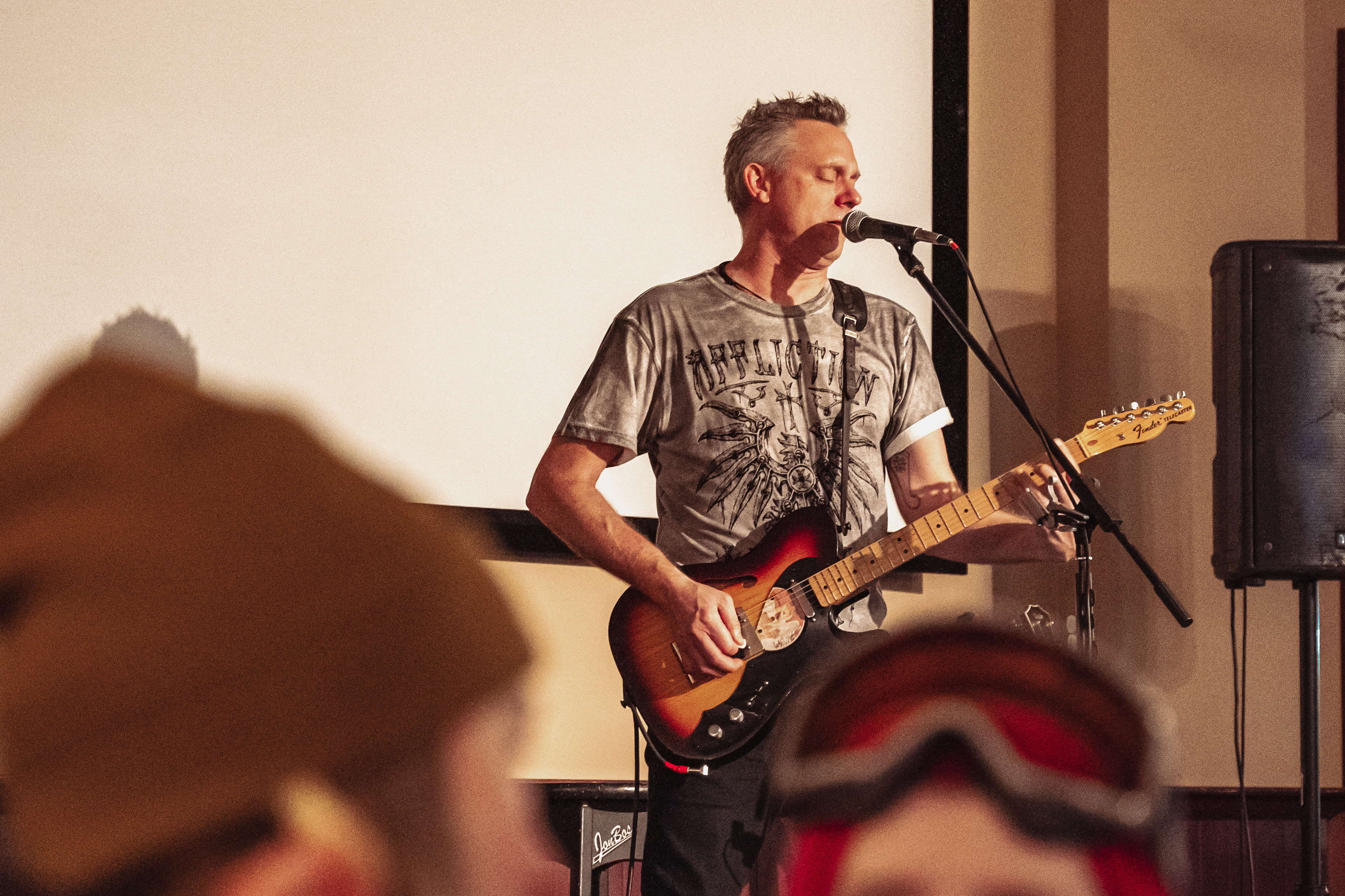 Rock out to Live Music
Happy Valley Day Lodge offers live family-friendly entertainment every Saturday from 4 p.m.-6 p.m. Plus, each week, there is a variety of entertainment, including Bingo Tuesday and Trivia Thursday.
Up in the Village, catch local talent on the intimate stage at the Globe Cafe. For a rocking party atmosphere, check out Snowshoe Sam's (voted the #1 Ski Bar in North America), which features live music and DJs throughout the season.
Soak up Patio Vibes
No one will question your riding status if you come home with a wicked goggle tan from patio drinks and appetizers. Gather your friends, snow pros or not, and sip sunny spring days away on the snow. Our favourite patios include The BullWheel and The Woods!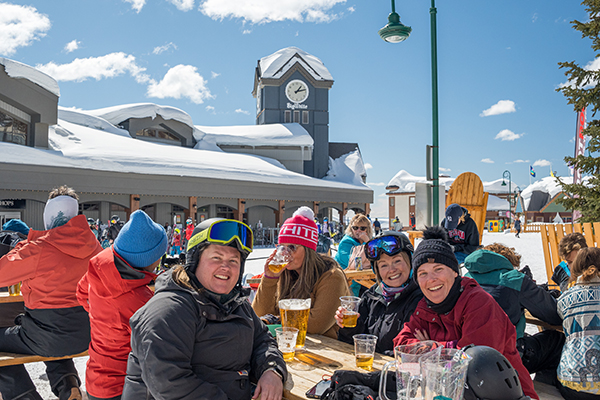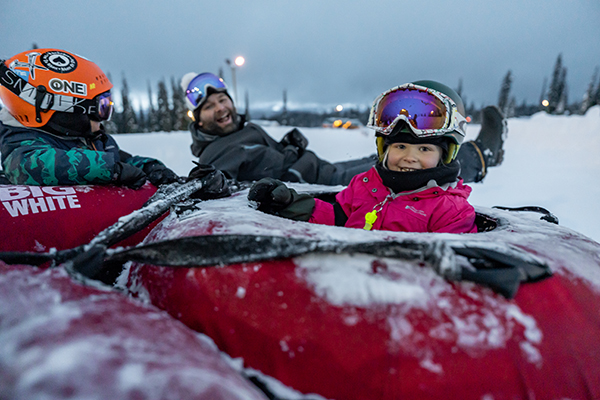 Take a spin on Canada's Highest Outdoor Skating Rink
Challenge the locals to a friendly game of pickup hockey or go for a leisurely skate around the rink with your someone special. Big White's ice skating rink is a great place to teach kids how to manoeuvre on skates. Afterwards, head upstairs to Alpine Burger Co. for a gourmet burger or Alpine Express for a quick bite on the go.
Zoom down the Tube Park
Just over the bridge from the skating rink, in the Happy Valley Adventure Park, you'll see the brightly lit lanes of Big White's Tube Park! A high-speed whiz down the slick, groomed lanes is the perfect taste of the snow without strapping on ski or board boots.
Experience a Horse-Drawn Sleigh Ride
Book a horse-drawn sleigh ride to impress your friends (or date) with your new extensive knowledge of Big White's non-skiing adventures! Cozy up under a blanket and enjoy hot chocolate while gliding through snow-covered forest trails to a warming cabin in the woods. It's a fantastic experience to meet the horses as well if you're an animal lover! That's all we have time for today - we'll have to leave the world-renowned food and retail experiences up to you to explore. That is if you have time between all of these adventures!
Photo credit: Ben Walker, Geoff Holman and Andrew Jay