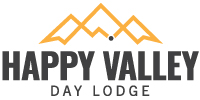 Located upstairs in the Happy Valley Day Lodge
Conveniently located steps away from Big White's famous skating rink and the Happy Valley Adventure Area, Sk8ers Bistro is the perfect place to come in and warm up! Whether it's after a night of tubing or a morning dogsled ride, come into Sk8ters Bistro for a snack and a hot beverage.

CAFETERIA | LUNCH | TREATS | HOT DRINKS
 
HANDHELDS
---
HAPPY VALLEY BURGER
Ground chuck, burger sauce, lettuce, tomato, pickle, toasted potato bun
available GF +$3
*add bacon, cheddar, mushrooms, onions or another patty
$13
VEGGIE BURGER
Sunflower and beet patty, burger sauce, lettuce, tomato, pickle, toasted potato bun
available GF +$3
Vegetarian
*add mushrooms, avocado, vegan cheese, onions, patty
$14
CUBANO
Porketta, ham, Swiss cheese, dill pickles, yellow mustard, Cuban bread
$19
MEATBALL SUB
Butter toasted bun, house made Italian meatballs, caramelized onions, roasted mushrooms, melted mozzarella, Fontina blend, fresh shaved Parmesan
available GF +$3
$18
PHILLY CHEESESTEAK
Shaved sirloin, sautéed onions, red and green peppers, sliced provolone, steamed hoagie bun
available GF +$3
$16
CHICKEN CLUB
Roasted Rossdsown chicken, toasted country loaf, double smoked bacon, shredded lettuce, vine ripened tomatoes, sliced avocado, confit garlic aioli.
GF
$17
CALZONE
Pocketed pizza, pepperoni, pickled peppers, caramelized onions, capicola, mozzarella, San Marzano tomato sauce.
available vegetarian
$13
QUESADILLA
Shredded Rossdown chicken, melted mixed cheese, roasted corn, black beans, mixed peppers, pica de gallo, sour cream.
available vegetarian
*add guacamole
$14
SHAWARMA
Marinated chicken thighs, garlic sauce, tomato cucumber salad, shaved red onion, tahini sauce, creamy tzatziki, steamed pita
available GF +$3
$17
PLATES, BOXES & BOWLS
---
CHICKEN STRIPS
Five breaded chicken tenders, crispy fries, honey mustard, plum sauce
$17
FISH & CHIPS
Two pieces of tempura cod, crispy fries, house made tartar, creamy coleslaw, fresh citrus
$15
CLASSIC POUTINE
Local cheese curds, crispy fries, rich poutine sauce
Vegetarian & GF
$14
FEATURE POUTINE
Chefs inspired daily creation
MP
BRATWURST
Bavarian sausage, sauerkraut, hot mustard, caramelized onion, toasted roll, creamy coleslaw
available GF +$3
$16
GRILLED CHEESE & TOMATO SOUP
Butter toasted sourdough, white cheddar, Fontina and Provolone, with fire roasted tomato bisque
Vegetarian
$17
VEGETABLE CANNELLONI
Wilted spinach,Parmesan,San Marzano marinara,mozzarella,garlic
Vegetarian
$18
THAI CURRY BOWL
Green curry,mixed vegetable,picked cilantro,ribbon rice noodle,fresh citrus
Vegetarian
*add tofu or chicken
$19
POKE
Sushi rice, teriyaki, shoyu, fried shallots, avocado, celery, green onion, wakame, pickled onion, furukake, togarashi, edamame, Sriracha mayo, toasted sesame seeds, marinated tofu or tuna
GF
$21
KIDS MENU
---
FISH & CHIPS
One piece tempura cod,crispy fries,house made tartar,creamy coleslaw,fresh citrus
$10
CHEESE QUESADILLA
Melted mixed cheese,pica de gallo,sour cream,crispy fries
Vegetarian
$10
CHICKEN STRIPS
Three breaded chicken tenders,crispy fries,honey mustard,plum sauce
$12
ADD ONS
---
MEMPHIS BLUES BEEF CHILI
$11
Food subject to GST 5%. Alcohol subject to GST 5% PST 10%


Hours:
11:00am - 8:30pm daily
Location:
Upstairs in the Happy Valley Day Lodge