Clocktower Coffee Co. (CTC) is a ski-in/ski-out coffee shop conveniently located in the Village Centre Mall. With its wide selection of hearty breakfast offerings, soul-warming soups, grab and go sandwiches and fresh baked treats, it's no wonder CTC has become the new hub of the hill!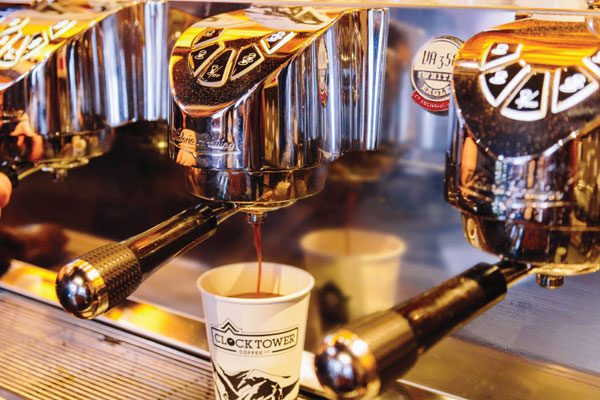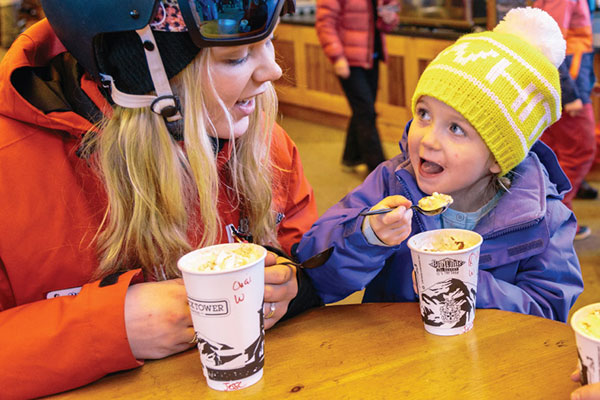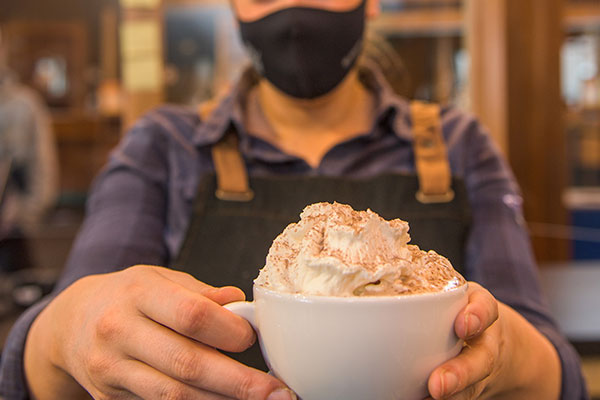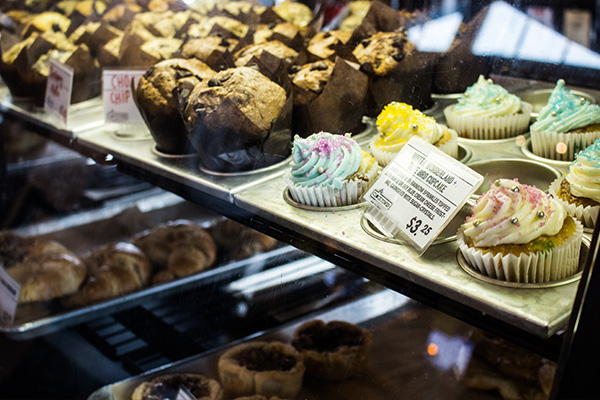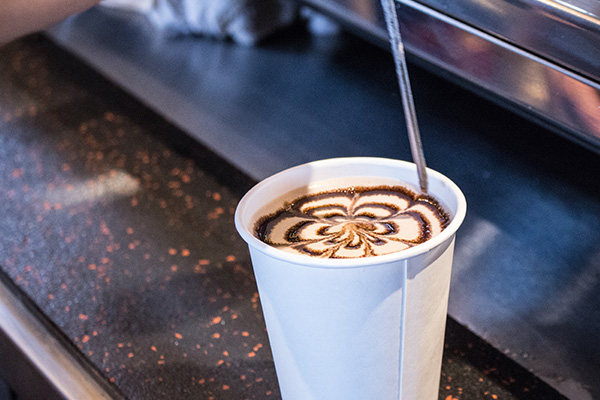 CLOCKTOWER COFFEE | BREAKFAST | LUNCH | PASTRIES | TREATS
 
MONASHEE MORNINGS
(until 11am)
---
GOOD MORNING
Baked free run egg, salt cured ham, melted locally sourced white Cheddar on a buttery croissant
$9.45
LOX
Cold smoked Atlantic salmon, toasted everything bagel, whipped herb cream cheese, in-house picked shallots & salty capers
$8.95
EGG BITES
Daily selection of baked eggs with an assortment of fillings
$7.45
PIZZA BAGEL
San Marzano tomato sauce, mozzarella & fresh herbs
$7.95
ALPINE AFTERNOONS
(after 11am)
---
CHICKEN & BRIE MELT
Slow roasted Rossdown chicken served on a toasted ciabatta with locally sourced brie & fresh Okanagan pear
$13.45
HAM & CHEESE PRESS
Black Forest ham, locally sourced white Cheddar, pickles, yellow mustard on a hoagie bun
$11.45
MARINATED VEGETABLE FOCACCIA
Grilled vegetables on a toasted house-baked focaccia with hummus & balsamic glaze
$10.75
BOWLS FULL O'COMFORT
Served with a warm baked potato roll
---
CTC ESPRESSO BRISKET & BLACK BEAN CHILI
PLANT BASED &

gf

WINTER VEGETABLE SOUP
KID'S CORNER
---
BREAKFAST SANDWICH
English muffin with scrambled egg & orange Cheddar
$5.75
KID'S GRILLED CHEESE
Buttered white sandwich bread & orange Cheddar
$5.75
Make in a combo
- add a soup (6oz)
$4.50
BAKED GOODNESS & SWEET TREATS
---
CROISSANTS
Vegan or Classic
$4.45
HOUSE MADE STICKY BUN
$5.45
Available Daily – While Stocks Last.
DRINKS
---
LATTE
CAPPUCCINO
FLAT WHITE
CAFFE CORTADO
AMERICANO
DOUBLE EXPRESSO
PERSONALIZE
ALMOND | SOY
MACCHIATO | MISTO
FLAVOUR
$5.95
$5.95
$5.95


(6oz)


$4.50


(2oz)



$0.95
$1.75
$0.75
$6.30
$6.30
$6.30
$5.50
$5.20
$4.50

$1.15
$1.95
$1.00
MOCHA
VANILLA LATTE
CHAI LATTE
CARAMEL MACCHIATO
LONDON FOG
STEAMER
CARAMEL APPLE CIDER
KIDS HOT CHOCOLATE
CTC HOT CHOCOLATE
Premium chocolate syrup, steamed milk, real whipped cream & chocolate curls
$6.95
$6.70
$7.25
$6.95
$6.25
$4.75
$5.95


(8oz)


$6.95
$7.30
$7.30
$7.95
$7.30
$6.80
$6.00
$6.95
$3.75
$7.95
TUG 6 'YARD SALE' BLEND
Medium Roast
TUG 6 'INFERNO'
Dark Roast
Food subject to GST 5%
Be sure to make Clocktower Coffee Co. a satisfying stop on your next visit to Big White Ski Resort.



Hours:
7:00am - 4:00pm daily
Location:
Lobby of the Village Centre Mall