Summer Music Series at Big White
Date, Start Time
Date, End Time
Welcome to the inaugural Summer Music Series at Big White Ski Resort, where the melodies of music meet the beauty of nature. Set in the heart of our picturesque village, this event promises a unique and unforgettable experience for all. From July 8 to August 26, join us on Saturday's for live performances from an exciting lineup of artists, set against the stunning backdrop of Big White. Whether you're a local resident or a visitor, a music lover or an outdoor enthusiast, there's something for everyone. Enjoy the music, explore the surrounding hiking trails, tackle our downhill mountain biking trails, or challenge your friends to a game of disc golf. And when you need a break, our village offers a variety of dining options to satisfy every palate. The best part? All performances are free to attend. Mark your calendars and get ready to make this summer a memorable one at Big White Ski Resort!
The Village stage will be set and ready to entertain Saturday's throughout our Summer Season. Check out our summer lineup below.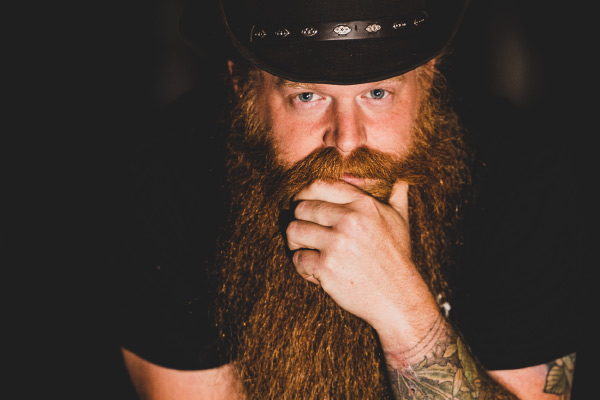 Dates: Saturday, July 8, 2:00pm - 4:00pm & Saturday, August 26th, 2:00pm - 4:00pm
Large and filled with presence - Dan Tait's sound as a solo artist is unmistakable and definitive. He is a story teller, with an aptitude for satire and political humour. You don't want to miss this local legend. 
Date: Saturday, July 15th - Craft and Country
Influenced by the nostalgic Americana of The Band and the soulful vocals & strong songwriting of artists like Ray LaMontagne, Jason Isbell, and Nathaniel Rateliff, Gary Saturday have crafted their own signature sound.
When Garrett Scatterty embarked on recording his first solo album, he assembled a collective of like-minded, lifelong musicians and friends. With Taylor Gross on Keys, D'Arcy Booth on Bass, and Dylan Ranney on Drums they formed a collaboration of some of the Okanagan's finest musicians.
Drawing on each member's versatile and unique strengths, they found a magical mix of musicianship that became known as Gary Saturday.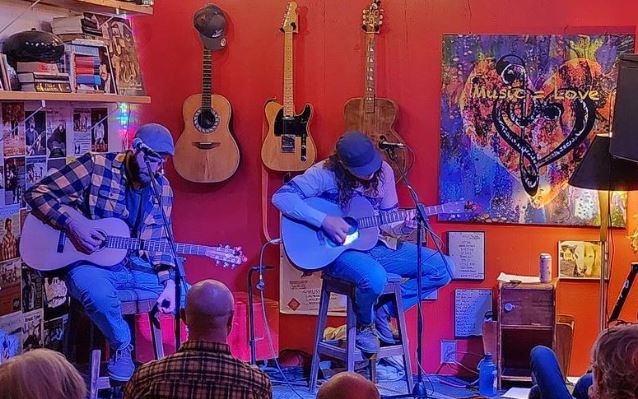 Rusty Someone & Garrett Scatterty
Date: Saturday, July 29th, 2:00pm – 4:00pm
Rusty Someone is a Canadian songwriter/producer hailing from Kelowna, British Columbia. His sound is centered around Folk- Rock with subtle flavors of Roots, Soul and Americana. His songs weave heartfelt stories of love, loss and finding your direction.
Scatterty's voice flows through you like smooth whisky, accompanied by simple but raw melodies. The self-described hopeless romantic has created a sound you don't want to miss.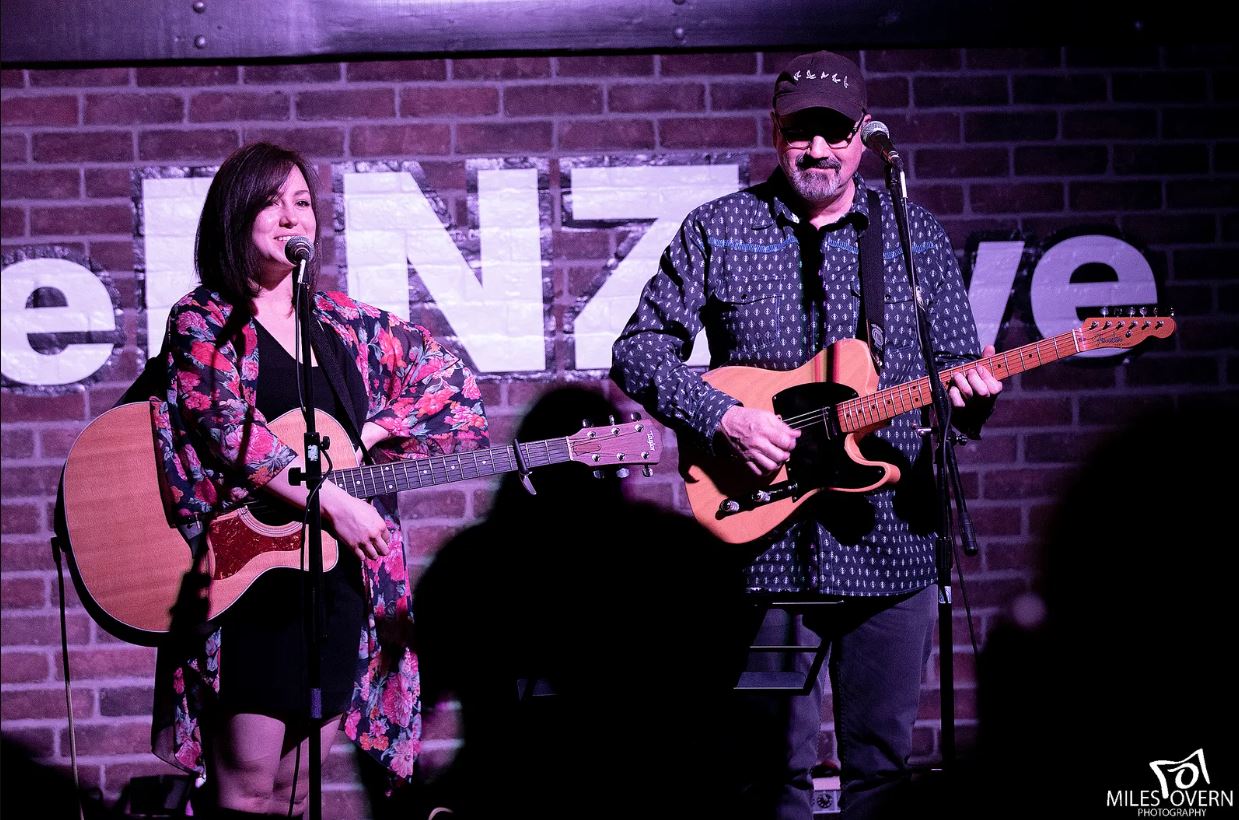 Bray & Co.
Date: Saturday, August 5th, 2:00pm – 4:00pm
Do not miss out on this amazing father-daughter duo; an Americana band keeping it in the family. Talented songwriter Michaela Bray is joined by accomplished guitarist Sean Bray to bring a mix of originals and reimagined covers to their favorite songs, ranging from folk to country and rock. Great vibes, plus the cuteness meter is through the roof!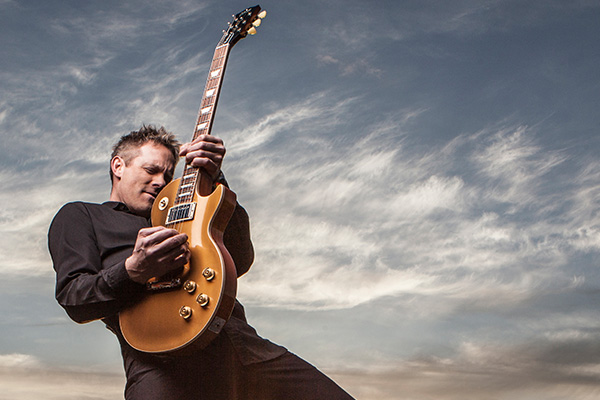 Date: Saturday, August 12th, 2:00pm – 4:00pm
Jon Bos has worked around the world for decades, performing shows in Bali, Bangkok, Australia and across Canada and the USA. Enjoy classic and modern rock and roll, blues, country, and high-energy rockers as well as mellow, groovy, easy listening classics.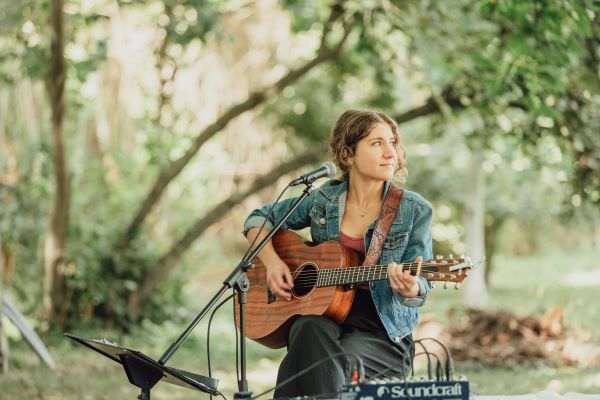 Kailee McGuire
Date: Saturday, August 19th, 2:00pm – 4:00pm
Kailee McGuire is a singer-songwriter from the Okanagan Valley. At the age of 8, she bought a guitar and began to share her originals at local coffee shops and open mic nights. Her skills and passion steadily grew over the years and she's been playing at various local events and venues ever since.
Kailee's artistry is inspired by the likes of Fleetwood Mac, Paul McCartney, Laura Marling, Norah Jones, an many more. Her style has been described as a diverse mix of genres with a soulful folky twist. In 2021 Kailee graduated from the Audio Engineering and Sound Production program at Okanagan College, and self produced her first EP titled, "Hindsight". The EP features three songs reflecting her time living in Ireland in her early 20s and is available on all streaming platforms. 
---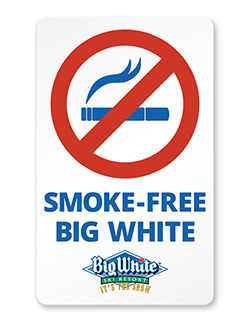 Smoking of any kind (including tobacco, marijuana, e-cigarettes and vaporizers) is strictly prohibited anywhere on Big White Ski Resort property outside of designated smoking areas. Applies to summer and winter seasons. Mountain Safety Info >>