Lift Ticket Pricing - Save 25% Everyday

AVAILABLE NOVEMBER 5!
Purchasing a day ticket at Big White Ski Resort just got a whole lot easier, more affordable, and more safe. The NEW Big White Day Ticket will be available for online purchase only starting November 5.
To Purchase an online day ticket:
Head to bigwhite.com
Select the date you plan to ski or board.
Each person must setup an individual profile so that every ticket is assigned to a guest.
Enter your payment details and automatically receive 25% off retail price.
Upon purchase, you'll receive a barcode on your mobile device (or print out, if you prefer!).
When it is time to head to the mountain, proceed directly to one of our new Big White Ticket Pick-Up Boxes located around the resort.
Scan your digital barcode at the pick-up boxes to receive your physical ticket.
Head direct to lift and enjoy your day on the mountain.
Please ski and ride with care and abide by the alpine responsibility code.
Once you have purchased on online day ticket, you can reload the physical card one day at a time, using the WTP number found on the front of the card. Due to possible limited capacity, there may be limited number of tickets available every day so we recommend that you purchase well in advance to avoid disappointment. Tickets MUST be purchased online as ticket windows will not be open. Customer service will be available over the phone to assist you.
All tickets are final sale, non-refundable, non-transferrable and MUST be used on the date selected. In the event a local authority, municipal, provincial, or federal government mandates closure of Provincial borders or restrict travel due to Covid-19, any unused tickets will be refundable or transferrable.
For all refund request please email tickets@bigwhite.com with your confirmation and request.
Be sure you only have one ticket on you at a time, as multiple tickets on your person will prevent you going through the gate seamlessly. Please take a photo of the front of your ticket, as it makes it easier to replace if lost.
If you have any questions, please contact our Tickets Department at tickets@bigwhite.com or call 250-491-6262 (Toll Free: 1-888-663-6882).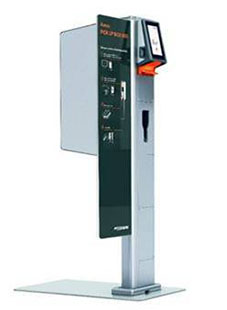 Winter Season Open Date:
Thursday, November 26, 2020 (snow permitting)
Winter Season Close Date:
Sunday, April 11th, 2021
Online tickets available for purchase November 5, 2020
The pick up boxes will be available at the locations listed below:
The Village Centre Mall
Ridge Day Lodge
Blackforest Day Lodge
Happy Valley Day Lodge
Gem Lake Day Lodge
Central Reservations
Sundance Resort
Inn at Big White
---
Peak season dates: December 19, 2020 - January 3, 2021 & February 13 - 21, 2021
ONLINE DAY TICKET PRICING
Day Lift Ticket
Online Ticket
Mon - Fri
Online Ticket
Sat & Sun
Peak Season
Any Day
Adult
(19 - 64)
$89
$104
$119
Youth
(13 - 18)
$79
$94
$109
Child
(6 - 12)
$59
$74
$89
Senior
(65+)
$79
$94
$109
Tots
(5 & Under)
N/A
N/A
N/A
Prices are per lift ticket and do not include tax (5% GST). Ticket pricing subject to change without notice.
WINDOW TICKET PRICING
Day Lift Ticket
Window Price
Mon - Fri
Window Price
Sat & Sun
Peak Season
Any Day
Adult
(19 - 64)
$119
$139
$159
Youth
(13 - 18)
$106
$126
$146
Child
(6 - 12)
$79
$99
$119
Senior
(65+)
$106
$126
$146
Tots
(5 & Under)
FREE
FREE
FREE
Prices are per lift ticket and do not include tax (5% GST). Ticket pricing subject to change without notice.
Helpful Info
Tot passes for ages 5 & under are FREE and available at all ticket windows on the mountain.
Contact Us
Direct: 250-491-6262
Toll Free: 1-888-663-6882