How to Get Here: Australia & New Zealand
Posted On: April 10, 2019 |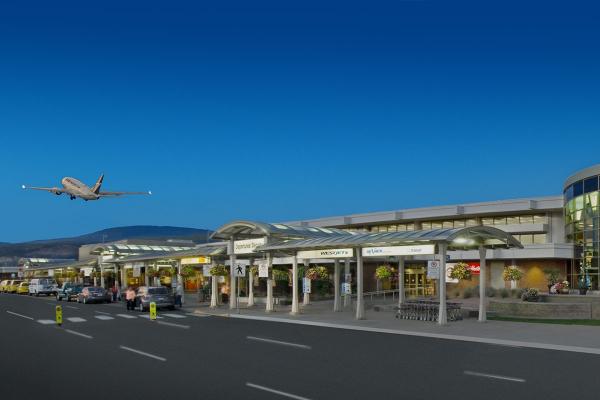 With direct flights from Australia to Vancouver, and now, a new direct Air Canada flight to Vancouver from Auckland, getting to Big White Ski Resort from across the Pacific has never been easier. The flight between Vancouver and the Kelowna International Airport is just under an hour, with multiple flights arriving and departing throughout the day – meaning you won't have to spend much time waiting around in the Vancouver airport before grabbing your connecting flight.
Be sure to tell our Central Reservations team you'd like a ride on one of our Airport Shuttles upon your arrival. They'll pick you up at the airport and take you right to the front door of our on-mountain accommodation. As the largest ski-in, ski-out resort village in Canada – there's no need for a vehicle once you're on mountain.
If you are renting a car, there's ample free parking throughout the resort if you're commuting from Kelowna. Staying on the mountain? Talk to our Central Reservations team about parking your vehicle in its Village parking lot. Once you pick up your rental in Kelowna, follow the signs to Big White Ski Area – a half hour drive east on Highway 33, and the final leg – a 20 minute series of switchbacks up Big White Road. Be sure to fill up before you head up the mountain, however, as there are no service stations on the mountain.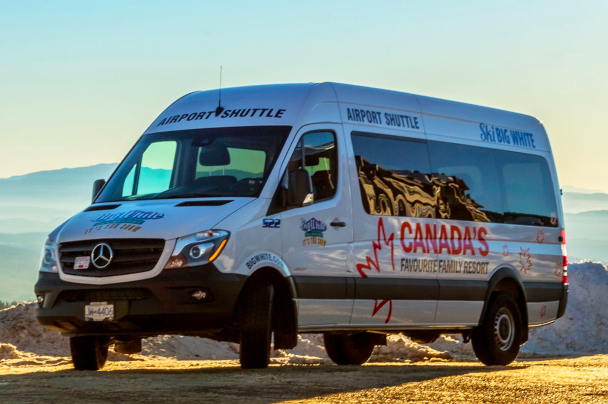 Driving from Vancouver? Read our blog on How To Get Here from Vancouver.
*From now until April 30, book a round-trip flight to Vancouver from Sydney, Melbourne and Brisbane for next season for as low as $1,450.
Air Canada Seat Sale Deals as of April 2019:
-          December 1 - 12, 2019: Economy from $1650 per adult
-          December 13 - 31, 2019: Economy from $1850 per adult
-          January 1 - 12, 2020: Economy from $2495 per adult
-          January 13 - 16, 2020: Economy from $1675 per adult
-          January 17 - 19, 2020: Economy from $1495 per adult
-          January 20 - April 3, 2020: Economy from $1450 per adult
-          April 4 - 17, 2020: Economy from $1675 per adult
What to Pack:
The average daytime temperature throughout the winter season at Big White hovers around -5ºC – but, be sure to pack a variety of layers to prepare for colder, nighttime and alpine temperatures. On top of your outerwear, you'll want sweat-wicking thermals, warm wool socks, and cozy clothing to change into after a long day on the slopes. If you're planning on trying out any of our adventure activities, such as tubing, ice climbing, cross-country skiing, snowshoeing, snowmobiling, horse-drawn sleigh rides or dog-sled tours, you'll want those warm layers, especially at night!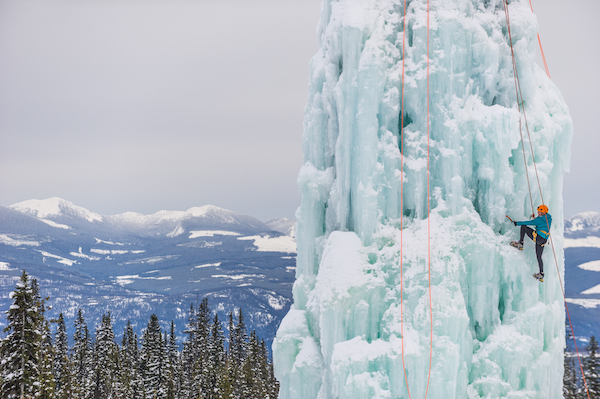 Want to take a few laps on Canada's Highest Elevation Skating Rink but don't want to pack skates? Not to worry, we have rental skates and hockey sticks available in the Happy Valley Day Lodge. Looking for accommodation with a hot tub? Don't forget your swimsuits!
To keep an unexpected hiccup like losing your luggage from ruining your visit, we recommend packing all the things you're really going to need into your carry-on. You can rent skis that will suit your needs quite easily, but boots are more difficult. We recommend carrying them on the plane, even if that means slinging them over your shoulder. Also pack goggles and gloves, as you won't be able to rent them, extra warm layers, sunscreen, lip balm and any essential medications.
Other Important Information:
Big White Ski Resort is happy to offer free high-speed internet service throughout the resort, powered by TELUS. Simply enter your email address, and you're set for your entire stay! We also have TELUS charging stations at the Village Centre Mall and Happy Valley Day Lodge, so if your phone dies on the slopes, give it a quick boost when you stop in for a warm-up session.
Whether it's your hair straightener or phone charger, you'll need the right adapter! The electrical current in Canada is 110 volts, and plugs are two flat parallel prongs – or two flat and one round prong.
Before you leave, be sure to check out XE Currency Converter for the latest exchange rate. If you're looking to grab cash, there are automated teller machines throughout the resort. Major credit cards are accepted almost everywhere.
Find more travel tips, here.