Disc Golf at 1,755m Above Sea Level! Summer at Big White 2021
Posted On: July 01, 2021 |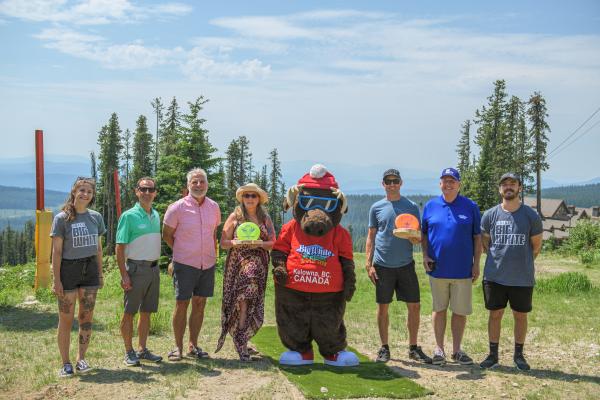 We bet you've never played disc golf at 1,755 metres above sea level! Well, here's your chance to try…

Big White Ski Resort is now officially open for hiking, biking, and NEW this summer, a 9-hole disc golf course! Big White Ski Resort Ltd Senior Vice President, Michael J. Ballingall and the Loose Moose were on hand Thursday, July 1, for the grand opening of the new course, which is located between the main Village and Happy Valley.
"With the uncertainty around COVID and travel, we knew people would be looking for ways to get outside and explore their backyards in new and interesting ways. Disc golf seemed like the perfect fit - it's outdoors, active, and social," said Ballingall. "We want to thank the Big White Mountain Chamber of Commerce and the Big White Mountain Community Development Association for their financial support in helping to make this new, family friendly activity a permanent fixture at the resort."
The course is free for guests to access, and guests are welcome to bring their own discs. Rentals are available in the Village Centre Mall and at Globe Cafe. You can find more information regarding rentals and rules, here.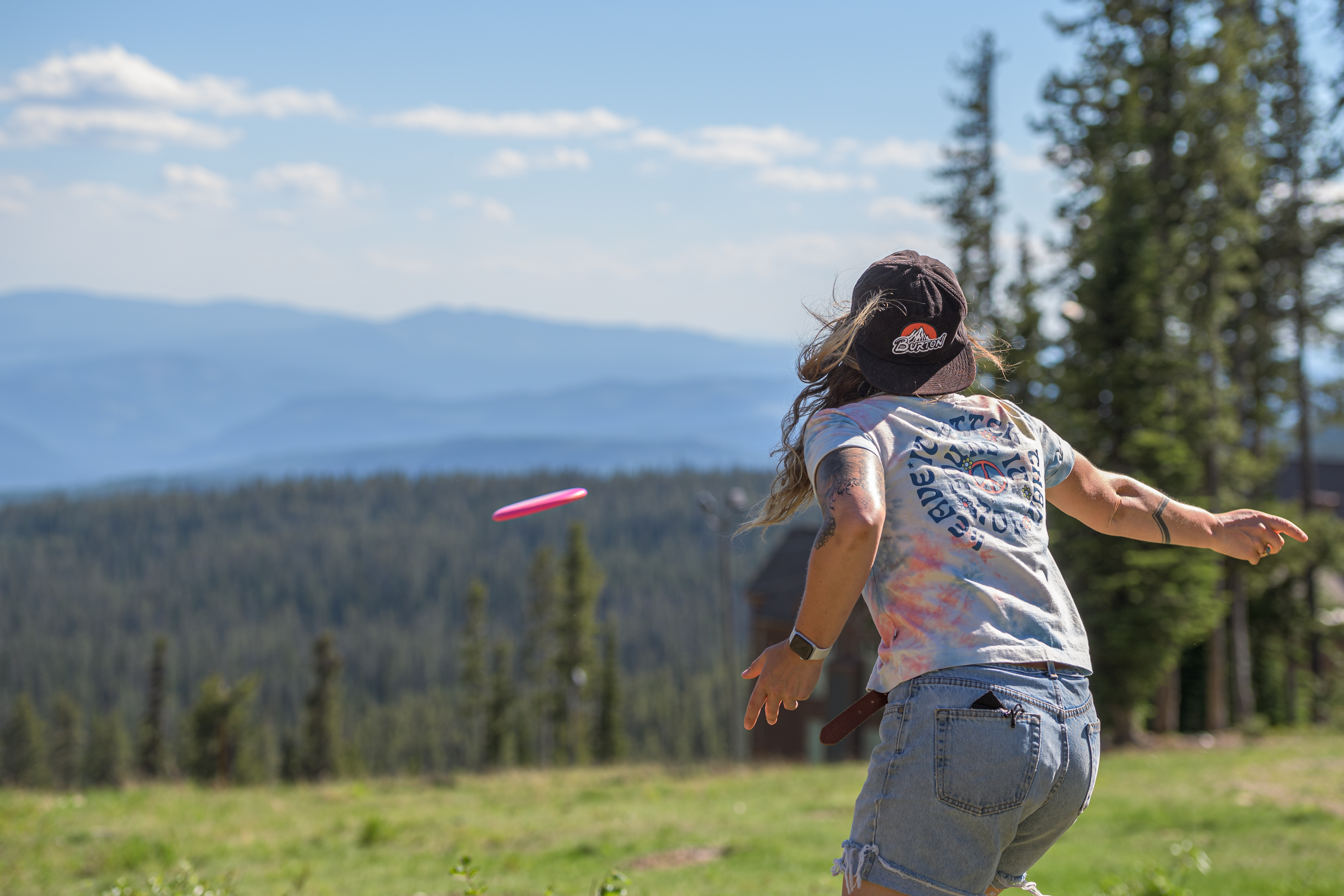 Also new to the resort this summer is a Skills Development Park for beginner mountain bikers in the Happy Valley Adventure Area – a project funded by the Province of British Columbia's Targeted Regional Tourism Development Initiative, which is administered by the Thompson Okanagan Tourism Association (TOTA). The new skills park will offer a safe and stress-free environment for entry level mountain bikers to test the waters and gain confidence before entering the main park.
As the heat wave continues in the Central Okanagan, Big White Ski Resort wants to remind visitors to play safe, wear sunscreen and stay hydrated. View the weather forecast, here.
Big White Ski Resort is open from today, July 1 until September 6, Thursday through Sunday and holiday Mondays. To celebrate opening day, Big White will be open July 1 from 12pm until 7pm. Find all hours of operation, here.
For the first time ever outside of winter season operations, Lara's Gondola will be transporting riders and hikers from the Happy Valley parking lot to the Village on Saturdays from 9:45am – 7:15pm and on Sundays from 9:45am – 5:15pm.