New Beginner Skills Park at Bike Big White Thanks to $200K Provincial Grant
Posted On: June 23, 2021 |
Because mountain biking should be for everyone…

Introducing Bike Big White's Beginner Skills Park! Thanks to a $200,000 grant provided by the province and the Thompson Okanagan Tourism Association (TOTA), Bike Big White is adding a few new features and upgrades to the park this summer, including a new progression area, located at the south end of the Happy Valley Adventure Park. The skills park will offer a safe and stress-free environment for entry level mountain bikers to test the waters and gain confidence before entering the main park.
 Construction on the area began June 7, and be ready to shred before Summer Opening Day, July 1.
"Mountain biking can be an intimidating sport to try, and this new feature at Bike Big White will make it more accessible to everyone," says Kat Bensler, Bike Big White Manager. "We can't wait to see all the new faces heading up the mountain this summer. This new skills park just really affirms that Big White Ski Resort is Canada's Favourite Family Resort, winter and summer."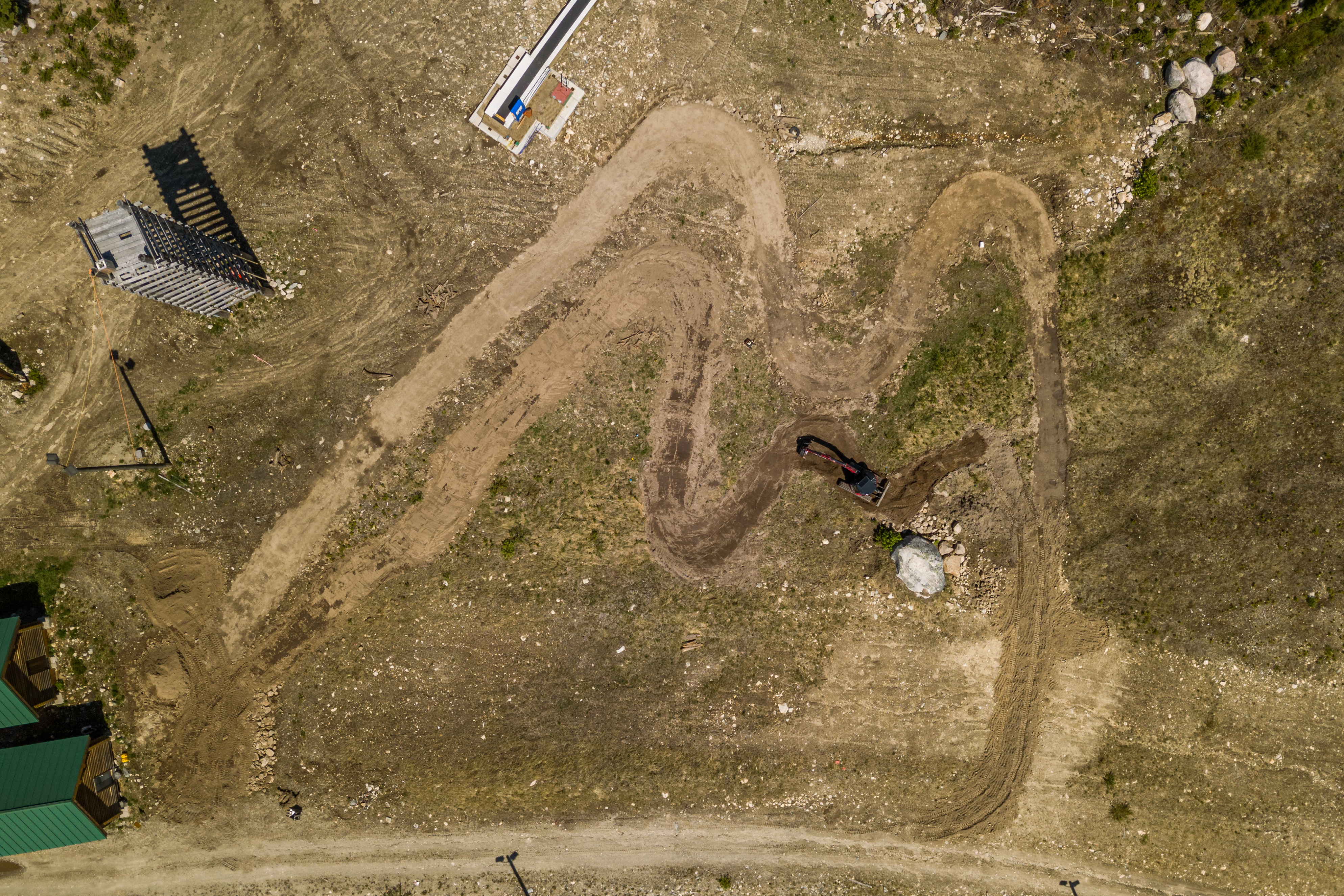 The Beginner Skills Park will consist of three zones: a Green Zone, which will be an introduction into mountain biking with three small features; a Light Blue Zone which will introduce decision-making riding, with three features closer together; and a Dark Blue Zone, which will introduce the concept of riding up and over features while keeping your tires on the ground. The park will include an irrigation system to keep the riding surfaces tacky and grippy, and therefore easier for new riders to maneuver on.
Trail crews also started on a rebuild of the trail Lightning Strike June 7. The rebuild will include: realignment and reshaping of table-top dirt feature on a mid-trail section; widening of the downhill side of rock roll feature on a mid-trail location; lowering and widening a dirt table-top feature on the lower trail; and reshaping the entrances of two berms on lower trail.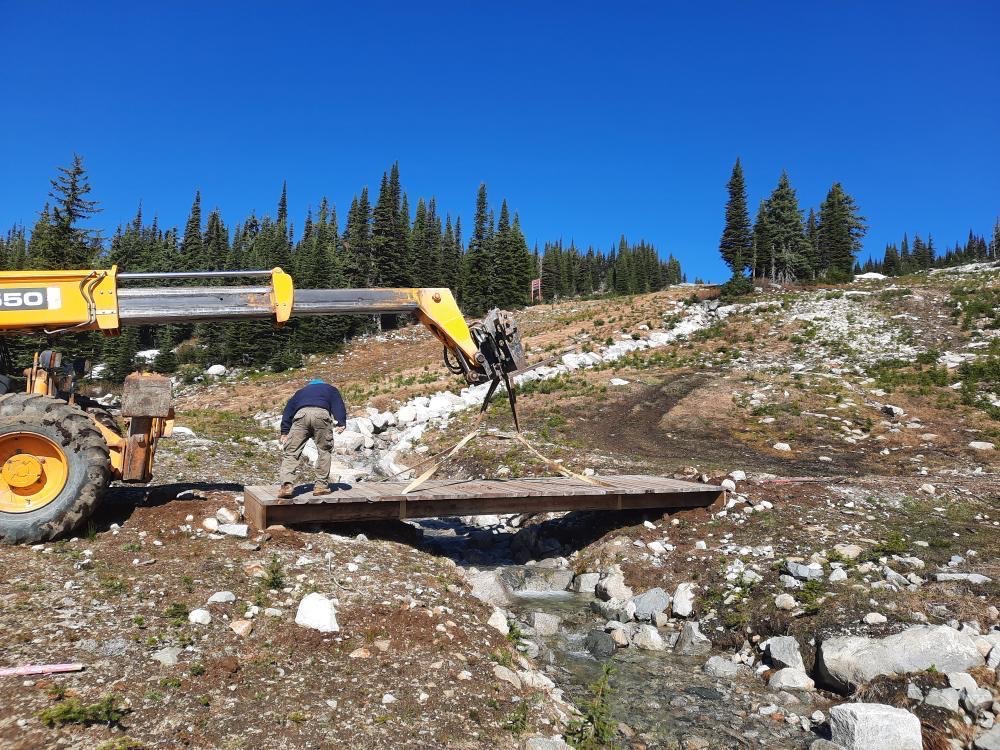 These changes will not only improve the trail, but make it safer. This project will also be completed before Opening Day on July 1.
Planning has started for phase 2 of this funding, which will include a new downhill flow trail. The grant must be used by March 2023.
Join us on the trails July 1 to September 6, Thursday and Friday 12pm-7pm, Saturday 10am-7pm, and Sunday and holiday Mondays 10am-5pm. (Thursday, July 1 we are open 10am-7pm). For all Bike Big White details head to BikeBigWhite.com