Protect Our Forests! Big White Loves Mother Nature – And You Should, Too
Posted On: August 07, 2020 |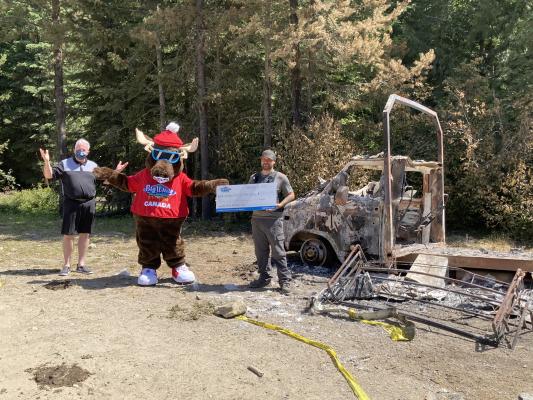 Who doesn't love a stroll through the forest? Hearing the birds chirp, watching the squirrels jump between trees, feeling the breeze as it whistles through the leaves. Now, imagine, during that stroll, instead of stumbling across a patch of wildflowers, you stumble into a pile of trash. 
That's why Big White Ski Resort recently donated $2,000 to the Okanagan Forest Task Force – a volunteer group aimed at cleaning the Central Okanagan forest of illegally dumped garbage and stopping the people who do it. 
"When you spend your life working in the forest, you defend Mother Nature with your heart and soul," says Michael J. Ballingall, Senior Vice President of Big White Ski Resort Ltd. "It is so upsetting to all of us at Big White Ski Resort that someone would illegally dump their garbage in the forest.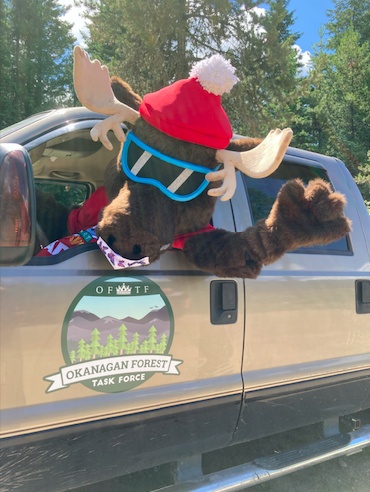 "The team at Okanagan Forest Task Force deserve our help, and we were happy to provide a small donation of $2,000, and we encourage others to do the same. We've got to help catch those who illegally dump."
In recent months, volunteer members from the group have been using their own money to purchase and install cameras in the forest to catch the people responsible for the messes – and it's resulted in over a dozen fines. The money donated by Big White will go directly toward paying for more trail cameras.
"With their donation and proud support we will be able to put many more cams in the bush and have more people fined. Huge thank you to Big White for their support and new friendship," wrote Kane Blake, the group's founder, on Facebook.
Since its inception in 2016, the Okanagan Forest Task Force has removed 282,702 lbs of metal and garbage from the forests in the Central Okanagan. 
Donate to the Okanagan Forest Task Force. 
Big White Ski Resort has always been committed to preserving and maintaining the natural beauty of the mountain it calls home. Every spring, the resort, in partnership with community members, organizes a mountain-wide clean-up, picking up any litter and recyclable materials left on the resort after the snow melts. Find out more about what Big White is doing to lessen its impact on the environment, here.