How to workout like an Olympian
Posted On: October 09, 2017 |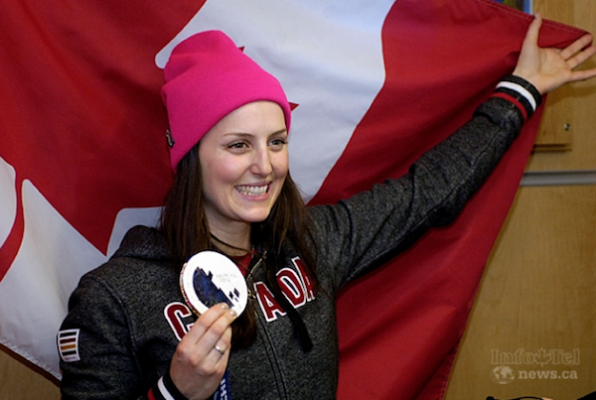 If you follow Kelsey Serwa on Instagram, you know she's famous for her #WackyWorkoutWednesdays. Yet while some are just wacky, others are flat out extreme!
Kelowna-born Olympic medalist, Kelsey Serwa, grew up racing on Big White's slopes, and ever since she fell in love with Ski Cross, she's been pushing herself towards the podium year after year - both mentally and physically.
In fact, Kelsey has grown quite a following on Instagram (@kelseyserwa) from her #WackyWorkoutWednesdays. In these short videos, Kelsey, her friends, and her teammates help push each other through wacky and sometimes excruciating circuits, in both the gym and outside.
Recently, Kelsey posted a video on her Instagram of a core workout so intense, GQ.com writer Jay Willis quoted the exercise ball workout "the hardest damn thing I've ever seen." In the video, Kelsey successfully leaps from exercise ball to exercise ball, supporting her weight and keeping balance, with mind-bending core strength.
Infotel News continues this story in their article "Kelowna Olympian's core workout called hardest ever" on infotelnews.ca.
This summer, Kelsey's #WackyWorkoutWednesdays also had her sumo squatting at the top of Bike Big White and packing a Solo Energy Bar van with teammates, and also Big White raised athletes, Ian Deans and Ned Ireland.
This year, we're following Kelsey on her journey to the podium this February! To learn more about Kelsey, and our other Big White Sponsored Athletes, visit: www.bigwhite.com/athletes