Hike, Play, Learn! Discover the New App-Based Scavenger Hunt at Big White
Posted On: August 11, 2022 |
Big White Ski Resort is excited to list another family friendly activity to its roster of Summer fun!
Our team has been working with Kelowna-based digital education technology platform, Agents of Discovery, for the past few months to design an augmented reality game for the resort.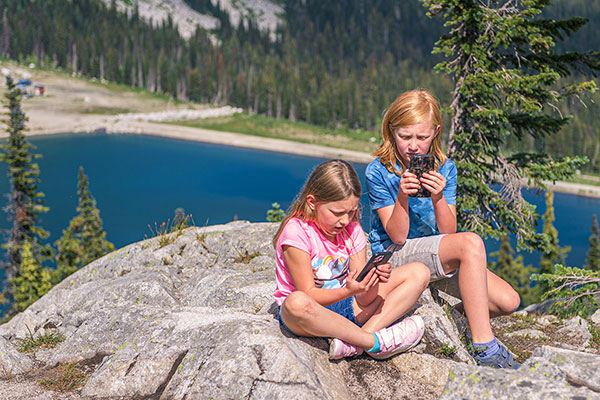 "We wanted to find a way for families, and primarily children, to interact with everything that the resort has to offer, and do so in a way that's fun and educational," says Bethan Wetheral, Director of Resort Services and Events, Big White Ski Resort Ltd. "We were thrilled to work with Agents of Discovery, not only because of its reputation in the tech world, but also because it's a local company that is already so familiar with the Okanagan."
Hikers can download the app onto their phone, and work alongside Big White's very own field Agent, Loose Moose, to complete two different Missions. The first is based in the Village and takes between 15 and 20 minutes. The second Mission takes you on the Rhonda Lake Trail and down Falcon Ridge Trail with a challenge at the top of the Bullet Chair and another at the bottom. It can be accessed by hiking up the mountain, or taking a Scenic Chairlift Ride and hiking your way down. This Mission can take 2-3 hours to complete. To add to the fun, once your Mission is completed, you can drop into the Ticket Desk and collect a prize! The Hike, Play, Learn! Program will run until the end of August. Learn more, here.
How to Use the App:
Download the app and create your Agent profile.
Search for the Missions at Big White or go to the Mission Conservation website to find the play-at-home Missions. If you plan to play a Mission at Big White, it's best to download the Mission BEFORE heading to it, so you can play without WiFi or a data connection.
Use your Secret Agent skills to find and unlock Big White's Challenges.
Solve the Challenges to learn cool facts and collect USBees (points)!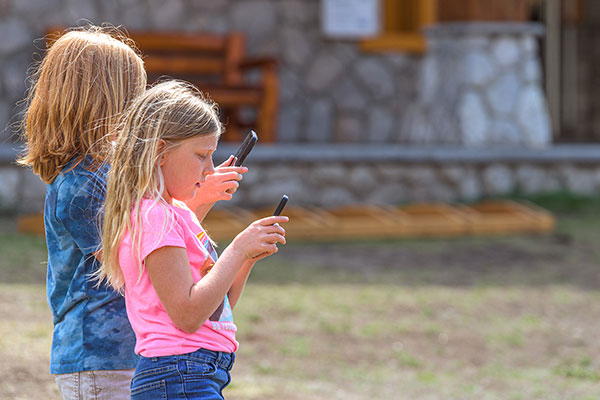 Agents of Discovery is a digital education technology platform that features a web-based dashboard (called the Mission Maker) where educators can easily turn their educational content into augmented reality games using our cloud-based library or using their own, customized materials. The company was founded in 2015 with the goal of engaging youth with the natural world while simultaneously accepting the idea that "screen time could be green time." Learn more about Agents of Discovery, here.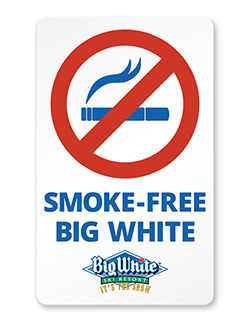 Smoking of any kind (including tobacco, marijuana, e-cigarettes and vaporizers) is strictly prohibited anywhere on Big White Ski Resort property outside of designated smoking areas. Applies to summer and winter seasons. Mountain Safety Info >>