Bike Big White - Gravity Fueled Lift-Accessed Downhill Biking
BIKE PARK OPENING JULY 1ST TO SEPTEMBER 6TH, 2021!
---
We look forward to hitting the dirt again with you this summer! We'll be operating Thursday to Sunday & Holiday Mondays.
New this year, Late Play hours Thursday & Friday for the working crowd who wants to get some weekday laps, and Extended Play is shifting to Saturday for more weekend ride time!
Check out full hours of operation here >>
BIKE PARK SEASON PASSES ON SALE ONLINE  - BUY NOW
Limited Passes Available - 85% Sold
We want everyone who buys a pass to ride with us this season to have a fun and safe experience in the bike park. For this reason we are limiting the number of season passes available for purchase. It's tricky, but we have done our best to find a balance between providing fair opportunity to returning pass holders as well as new riders while managing the demand to avoid overly congested trails and lift lines on busier days.
If you are looking to buy a bike pass, don't delay.
Bike passes will be available for purchase online or in person at the Kelowna office as of 8am June 1.
---
Follow us on social to get all the latest 'dirt'.
---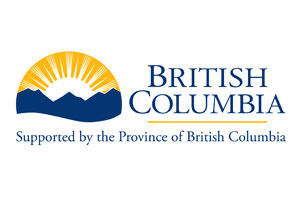 Discover our history, explore our trails, camp, swim in our rivers & lakes.
Visit boundarybc.com to start planning your adventure.