New to the Sport?

We understand that skiing can also be intimidating for first-timers or those who are re-entering the sport after a long absence.
Our Discover Packages and Next Step Programs are all designed to help ease your fears, and to get you started down the right path.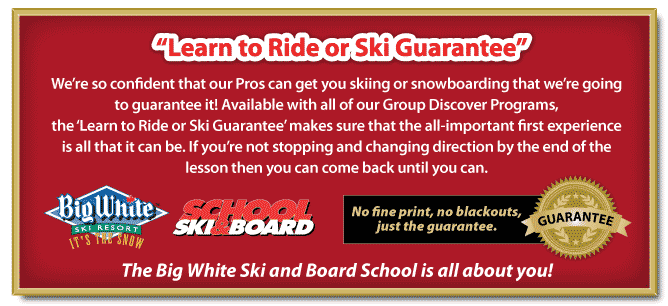 Please contact Ski School to register.
Direct: 250-491-6101
Toll Free: 1-866-491-9040
2019-2020 Program Rates