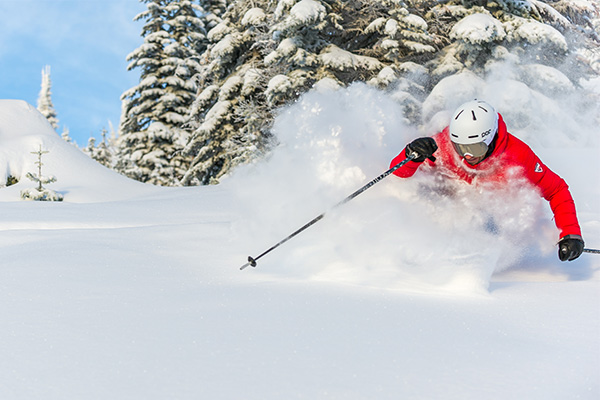 1. It's the Snow
At Big White, "It's the Snow" is our motto - and you'll see why when you arrive in resort. With over 750cm of light, dry, fluffy powder falling annually, our mountain is a true winter wonderland. Come and ski or ride in the world-famous 'snow ghosts', our frosty, snow-caked trees; wander through the Village and take in the mountain views while enjoying a cup of warm coffee; or go on a snow adventure in Happy Valley, whether it's snow-shoeing, or a dog sled or horse sleigh ride through the wintry forest.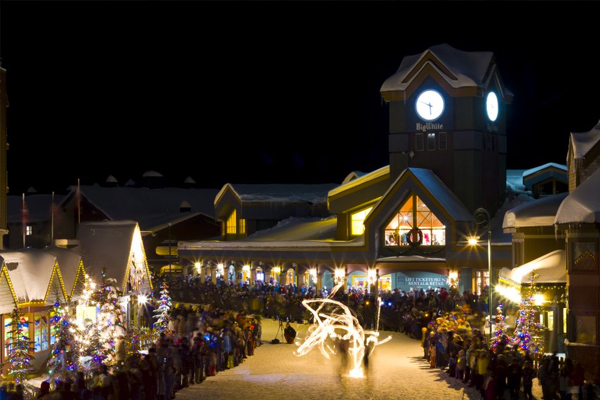 2. Canada's Largest Totally Ski-in Ski-Out Resort Village
Whether you choose economy or luxury accommodation, you can ski right from your door to a chairlift! As Canada's largest ski-in, ski-out village, we have something to suit every style and budget. Forget about getting a bus to the ski slopes or having to drive to a chairlift - it's all about convenience at Big White.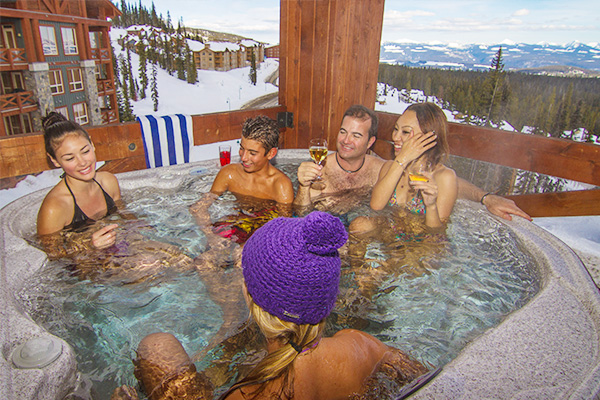 3. Your Own Private Hot Tub
Always dreamed of having your own private hot tub on the balcony of your on-snow accommodation? We can make that dream come true. After a big day on the slopes, enjoy the breathtaking views from your private balcony as you relax and watch the snow fall (hopefully while sampling some local Okanagan wine, or a craft beer ).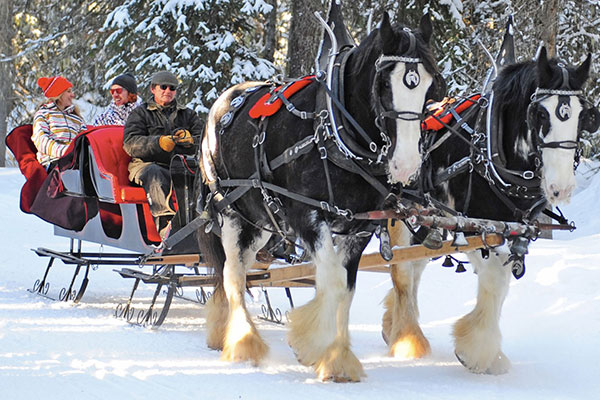 4. Adventure Activities for the Whole Family
Whip through the snow on the back of a dog sled, plough through untouched pockets of Okanagan Champagne Powder on a snowmobile, jingle through the back country on a horse-drawn sleigh, snowshoe or cross-country ski among snow-covered trees – Big White Ski Resort has plenty of non-skiing activities for the whole family to enjoy. All of our outdoor adventure activities can be booked online, and our Concierge Desk is on call for any questions you may have. Don't forget about our weekly fireworks show every Saturday evening in Happy Valley!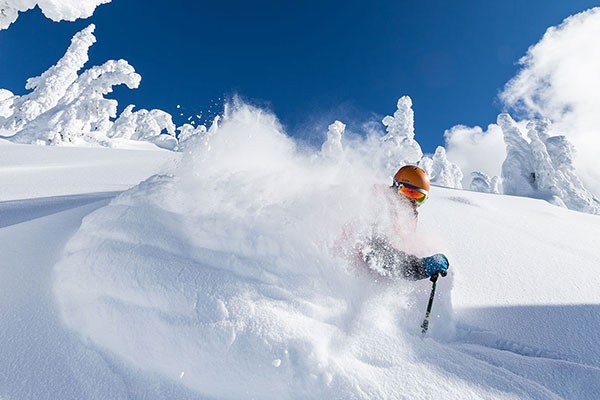 5. Epic Winter Weather & Elevation
You may just be pleasantly surprised by the temperature at Big White. Thanks to our positioning in British Columbia's interior, our daytime temperatures average -5ºC – perfect for a wide range of winter activities! With a moderate base elevation of 1,755 meters, the only thing that will take your breath away will be the views. And if you've forgotten any layers to keep you warm in our winter environment, everything you could possibly need is sold in our on-mountain retail stores, located in the Village Centre Mall.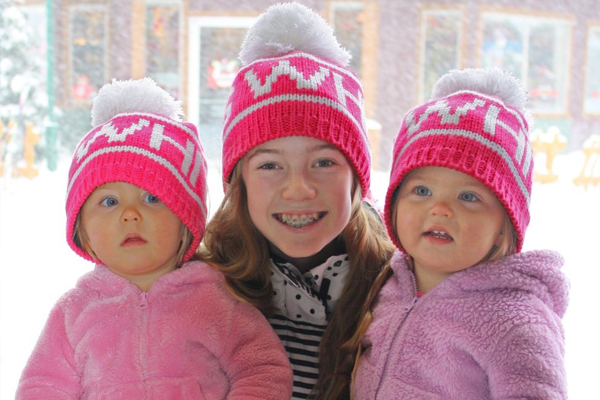 6. It's Easy to Get Here
It's surprisingly easy to get here, with non-stop flights to Kelowna International Airport from Vancouver, Calgary, Edmonton, Whitehorse, Montreal and Toronto. Take a regularly-scheduled Big White shuttle from the airport, and you'll be on the slopes in less than an hour. Just contact Big White Central Reservations to book in for the shuttle.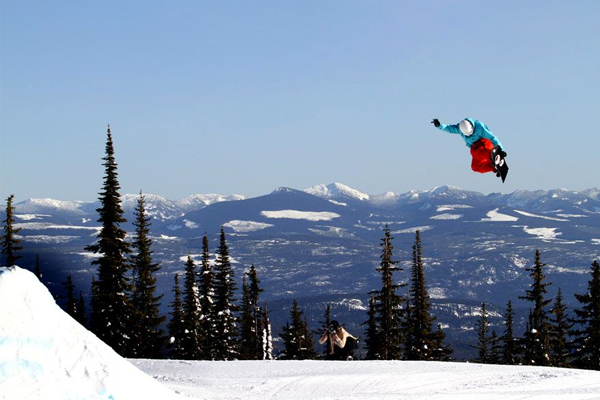 7. Massive, Wide Open Terrain
Unfolding our mountain trail map, you'll discover 118 runs, 15 lifts, 5 alpine bowls and TELUS Terrain Park. See if you can challenge all 2,765 acres of terrain during your trip to Big White! The vast terrain creates a natural thrill, with a huge variety of options on offer to suit everyone from beginners to expert skiers and snowboarders. Beginners - there's a green run from the top of every chairlift, meaning you can confidently explore the mountain. Intermediates - 54% of terrain is geared towards you, with everything from perfectly groomed cruisers to moguls and tree runs. Advanced and expert riders - you'll love areas such as The Cliff and the advanced runs over at Gem Lake.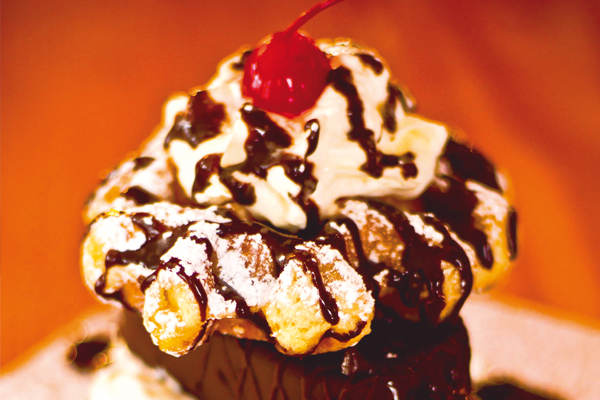 8. Taste More than Okanagan Champagne Powder
Enjoy plenty of dine-in and take-out options for breakfast, lunch, dinner and mid-day snacks while at the resort. Order a take-away meal on your phone from the lift, and pick it up on your way down the slopes. Dine in at a variety of restaurants, or enjoy the views from one of our outdoor picnic areas. Or, cook at home with groceries and alcohol delivered right to your door from The Market at Big White.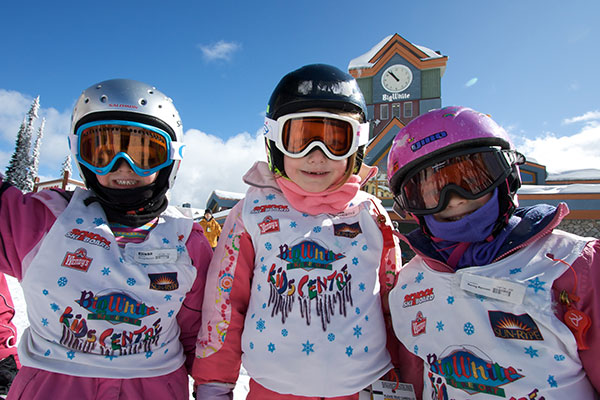 9. World-Class Ski & Snowboard School
Our Ski & Board School offers all types of Special Programs, Group and Private lessons for everyone, children and adults of every ability level. Let our instructors take you on this journey, from building your confidence, fine-tuning your skills, joining one of our special programs, or trying the sport for the first time. We are here for you.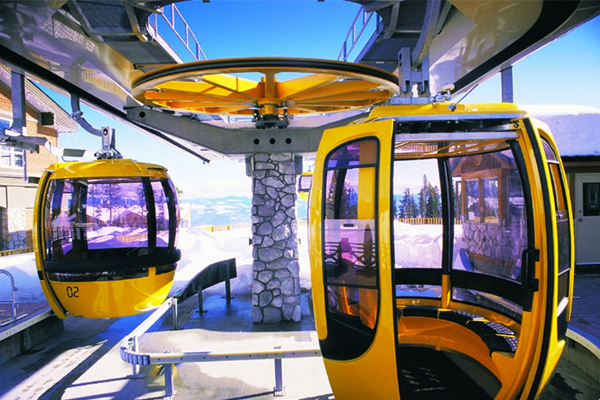 10. Fast, Convenient, Modern Lifts Mean No Waiting in Lineups
At Big White, we believe that 'time is your ultimate luxury, so use it well.' With 16 lifts and an uphill capacity of 28,000 skiers and riders per hour, you'll never wait more than a few minutes in a lift line - even at the busiest times.