Big White Ski Resort is closed - do not enter - no trespassing
Spring is in the air and we can't wait for the snow to melt so we can welcome you back to beautiful Big White Ski Resort this summer. It is our intention to open June 26 for hiking and mountain biking, following the guidelines set out by Ministry of Health and Work Safe BC. Our focus has always been and will continue to be ensuring our guests, residents, and team members safety.
The melting snow brings excitement for summer, but with that comes inherent dangers. Running water, unstable ground, and flash flooding are all things that happen at the hand of mother nature out on the mountain. For your safety, the mountain remains closed with no access of any kind permitted to the trails and/or areas within the controlled recreational boundary on Big White Mountain until further notice. Exceptions to this rule include low impact activities such as dog walking and snowshoeing in the highlighted area on the map below provided the ground is stable. These activities are to be conducted during daylight hours only and done so at your own risk. Motorized vehicles are NOT permitted, and any access to terrain above the village is NOT permitted. For your safety, please do not access any terrain or trails above the village.
Although the snow is melting with the warmer weather, we're still a long way off from seeing dirt - so we ask for your patience as we confirm details for summer operations and procedures. We look forward to seeing you back on the mountain, shredding the bike trails, enjoying the wide open views from the scenic chair or enjoying the fresh air of a mountain hike in Supernatural British Columbia. You are welcome to contact our office Monday - Friday directly at 250-765-3101 during the resort closure.
At this time, Big White Ski Resort plans to re-open for summer on June 26, 2020, or at a time when it becomes safe to do so thereafter.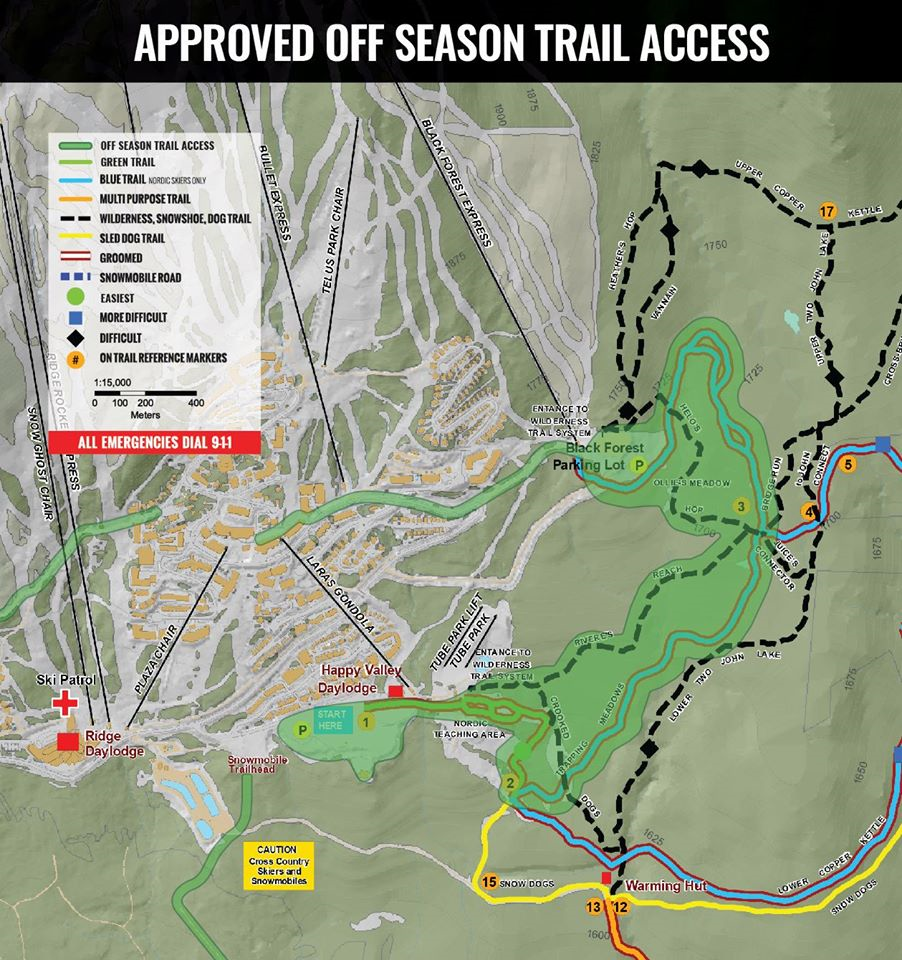 2020/2021 Season Pass Update
On March 16th Peter Plimmer President & CEO of Big White Ski Resort Ltd. made the difficult decision to close the mountain for the remainder of the 2019/20 ski season due to the COVID-19 outbreak. Mr. Plimmer described this as "the hardest decision in my career". Under the advice of federal, provincial and municipal government bodies, Big White Ski Resort took the correct action to prevent the COVID-19 virus from spreading in our community.

Closing the resort early was a difficult and important decision for the safety and good health of all our guests, team members, and the Resort community as a whole. We are all passionate skiers and snowboarders so being unable to enjoy spring skiing is missed by all of those concerned.

As a Proudly Canadian Family Owned and Operated Resort, we are dedicated to showing our appreciation to you, our loyal season passholder. We are committed to a 2020/2021 season pass pricing structure that will reflect the shortened 2019/2020 season.

We appreciate your patience and understanding as we work through these unprecedented circumstances during the COVID-19 pandemic. The scheduled launch for our early bird season pass pricing is June 1, 2020.

We are thankful for your continued support of Big White Ski Resort