Pinkbike Academy - Episode 5: Under Pressure
Posted On: November 18, 2020 |
Racers are woken up before dawn to compete in a series of challenges that replicate real life pressures that come from racing professionally in foreign countries.
Contestants are woken up well before the sun rises and, as they wipe the sleep from their eyes, are presented with an early morning climb, an icy lake dip, followed by a scavenger hunt using Trailforks and poorly written instructions.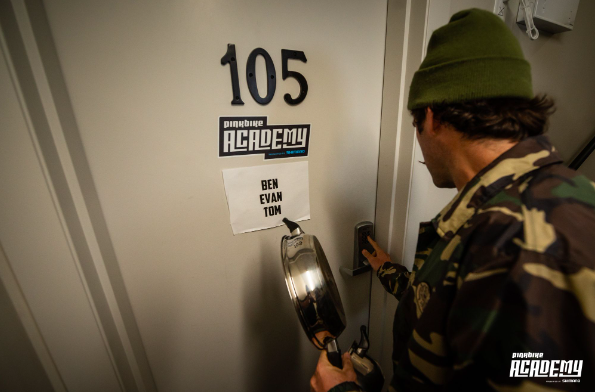 Big White locals will know that while the lake may look beautiful on a sunny summer morning, at 2,032m that's no refreshing dip in the lake, and while navigating the bike park may seem like a simple task for those that ride the terrain in the summer and winter, picking the best path is not so easy when you only have a map to go by.
The result from the physical challenges and mental choice will see a fourth contestant eliminated from the competition.
Interested in learning more about the 10 contestants? Check out our blog, here.