Pinkbike Academy — Meet the Contestants
Posted On: October 21, 2020 |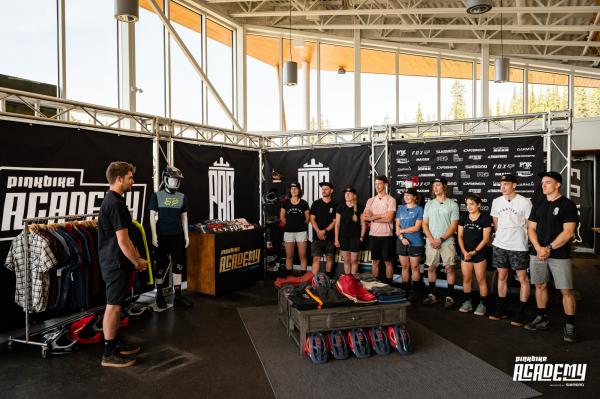 Get to know the 10 riders battling it out on the trails at Bike Big White for the chance to win a 1-year pro contract with Orbea Bikes and $25,000.


Meet Angeline McKirdy
STATS:
Age: 27
Hometown: Valemount, BC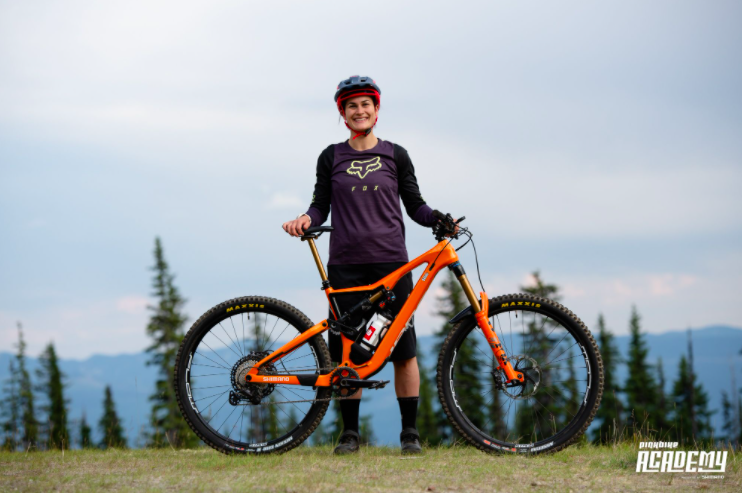 Now living in Squamish, BC, Angeline (Angie) McKirdy got into mountain biking through her older sister. When she's not on the trails, Angie works as an x-ray technologist at the Whistler Healthcare Centre. "I find working in healthcare really rewarding as I get to see first hand the other face of mountain biking," she says. "I get to know the true risk and reward to the sport as well as working with really talented professionals."
Find Angie on Instagram @angiemckirdy

Meet Addison Zawada
STATS:
Age: 28
Hometown: Jacksonville, Florida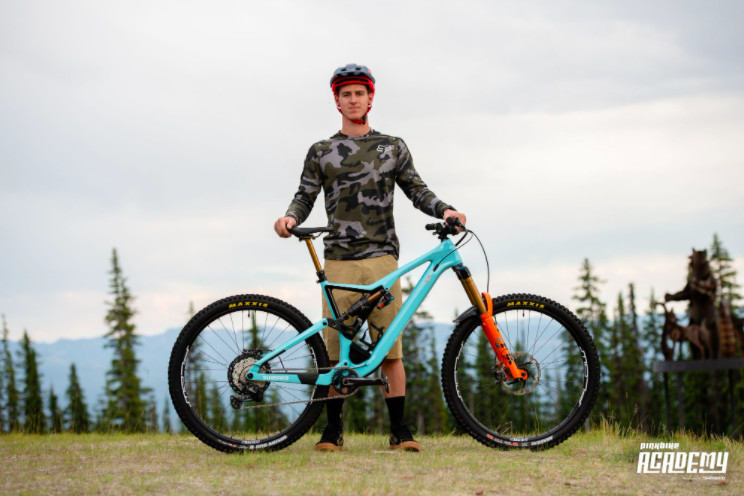 From mountain biking to BMX to ultra-endurance gravel racing, if it has two wheels, Addison Zawada has tried it. The 28-year-old has been a Red Bull athlete for the past five years, and, on top of racing and working as a manager at his local bike shop north of Montreal, Addison is the father of a 1.5-year-old boy. "The fact that I have a 1.5-year-old boy throws people sometimes, but I think more the fact that I race and enjoy riding in races that are 300-plus km and can take between 12 - 14 hours to complete all in one shot," he says.
Find Addison on Instagram @addisonzawada

Meet Ben Wallace
STATS:
Age: 20
Hometown: North Vancouver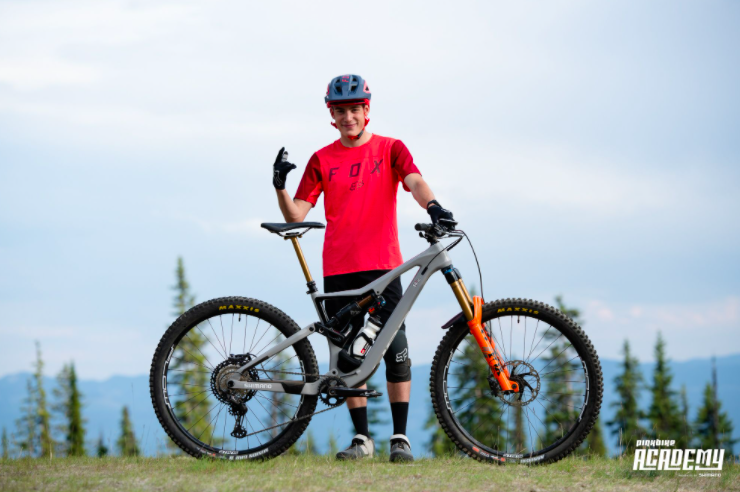 Ben Wallace is on of the youngest contestants in Pinkbike Academy. Growing up on the North Shore, Ben was introduced to mountain biking at a young age – both of his parents were into the sport. "I always looked up to my dad and thought he was the coolest when he'd go for a ride. He was always shredding shuttle laps and bike park laps and that got me stoked to ride as a kid," he says. Ben now lives in Victoria where he's a third-year student at the University of Victoria.
Find Ben on Instagram @ben_wallace7

Meet Nicole Kennedy
STATS:
Age: 27
Hometown: Golden, Colorado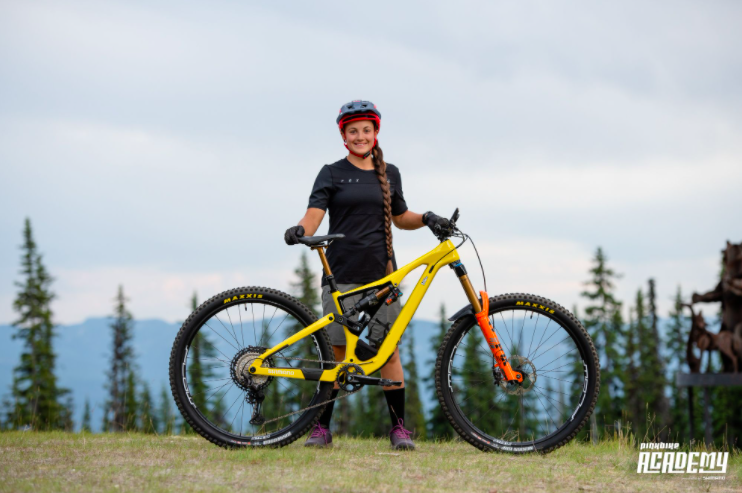 Nicole Kennedy grew up biking the foothills of Colorado – but her mountain biking addiction didn't begin until she moved to Keystone Bike Park after high school. The 27-year-old now lives in North Vancouver, and spends a lot of her time at Squamish. "Riding my bike has helped me overcome some of my biggest challenges," she says. "This is not just related to my general riding and racing. I also used mountain biking as a tool for recovery from post concussion depression."
Find Nicole on Instagram @nicole.a.kennedy

Meet Michaela Pacakova 
STATS:
Age: 34
Hometown: Czech Republic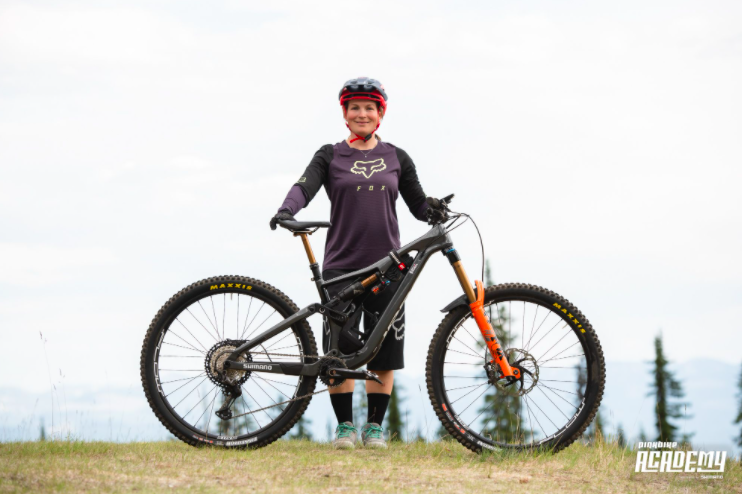 Michaela Pacakova moved from her home in Czech Republic in 2012 to settle in Whistler, BC, where, in the winter, she works as a full-time ski patroller. The 34-year-old has been riding bikes since she could walk, but got into mountain biking in university. "I built my first hardtail at university and raced mountain bike orienteering," she says. "But I had no idea that bike park existed until I came to Canada."
Find Michaela on Instagram @m.pacakova
Meet Evan Wall
STATS:
Age: 21
Hometown: Calgary, AB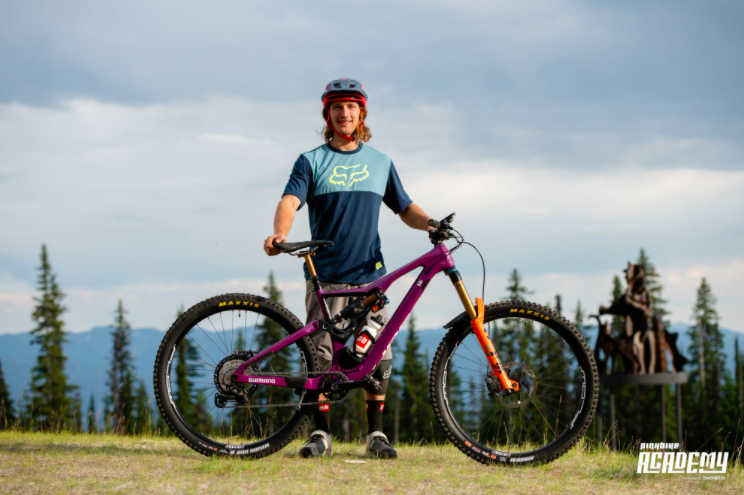 Evan Wall has been riding bikes and skiing for as long as he can remember. Upon graduating from high school in Calgary, Evan moved to Revelstoke, BC, to get more time on the trails – and is now in the process of moving to Squamish to get even more time riding during the winter season. "I race because I love it," he says. "From the competition, to the travel, to the people."
Find Evan on Instagram @evan_wall
Meet Julia Long
STATS:
Age: 20
Hometown: Whistler, BC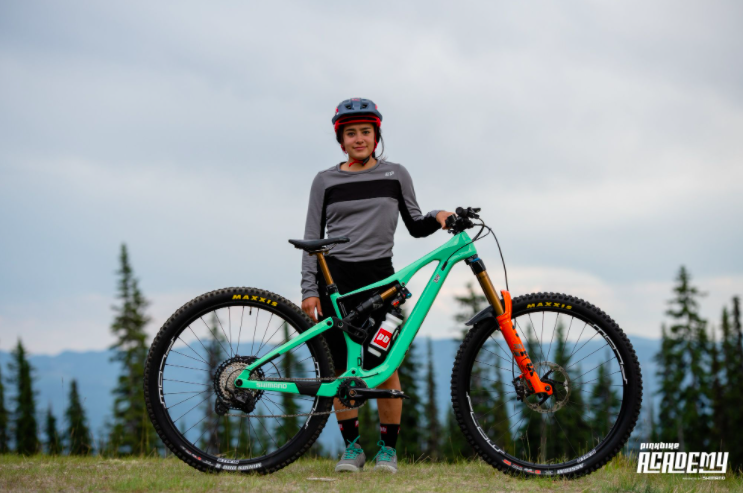 Growing up in Whistler, BC, it's no surprise Julia Long has a passion for biking. She is a full-time student at the University of Victoria, studying Kinesiology. Julia describes herself as a "cautious rider," but one with a competitive spirit. "I am a relatively quiet, tiny human, but will happily try and pass you on the trail," she says. "I have never quit a race even when there were tears and blood streaming down. I am quite determined, so unless I absolutely have to quit, I won't – doesn't matter if I am going to be the last person or the first."
Find Julia on Instagram @_julia_long_
Meet Tom Bradshaw
STATS:
Age: 27
Hometown: Wellington, New Zealand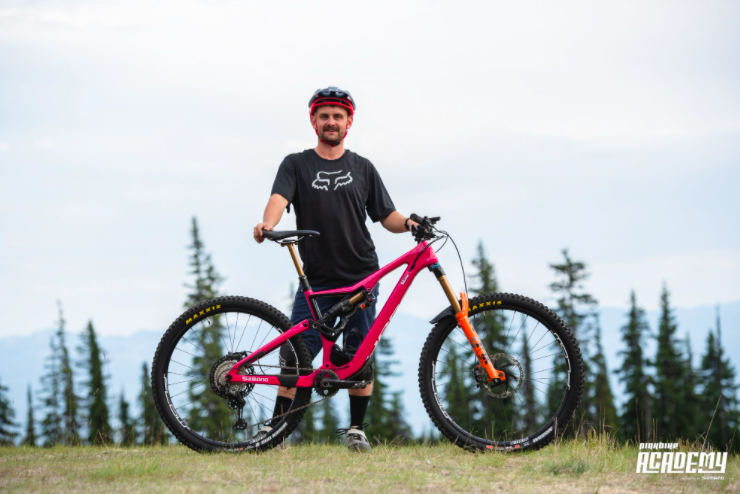 Originally from New Zealand, Tom Bradshaw now lives in Revelstoke – a place, he says, he can experience a "proper taste of winter." He moved to Canada in 2019, and, when he's not riding, works from home for a New Zealand company called Xero. The 27-year-old got his first taste of mountain biking while still in diapers, and hasn't looked back since. "I'm a stoked battler," he says. "I'm always up for a yarn, a laugh and a mission."
Find Tom on Instagram @kiwibradshaw
Meet Jo Peters
STATS:
Age: 32
Hometown: Bowen Island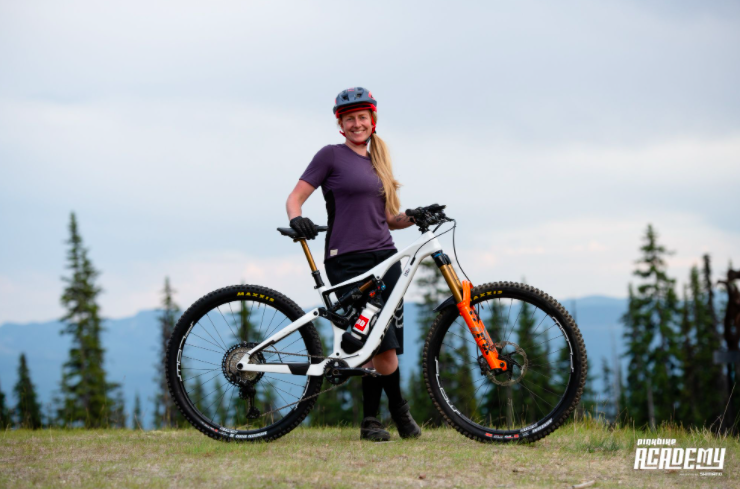 Jo Peters has lived all over the world – from a sail boat off the coast of Mexico, to London, UK, the Yukon, and now, Squamish, which she has called home for the past eight years. The 32-year-old works as an RMT at SHIFT Squamish Integrated Health, and is also a mountain bike coach. "I primarily work with women, helping them past fears and helping them accomplish their goals," she says. 
Find Jo on Instagram @jo___peters
Meet Vlad Sherryuble
STATS:
Age: 23
Hometown: Russia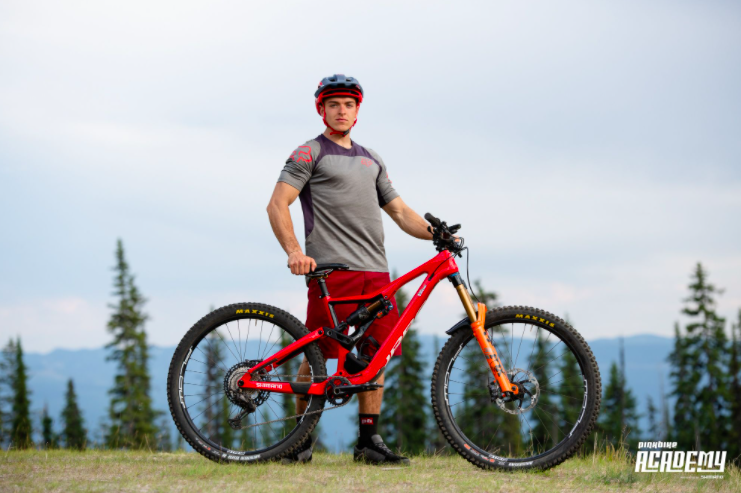 Vlad Sherryuble is a downhill mountain biker, fitness model and soon to be Canadian! When he was still a junior, he won the Russian Cup, and is now in Canada to keep riding and progressing his skills. "When I was a kid I always wanted a bike, not even a mountain bike (at a time I didn't even know it existed), but just any bike so I could ride," he says. "Then I start hitting some baby jumps, meet people who ride bikes and the progress begins."
Find Vlad on Instagram @Vlad.The.King