Pinkbike Academy - Episode 4: Witness the Fitness
Posted On: November 06, 2020 |
A chairlift ride to the top of the Big White bike park will never feel so good after watching the contestants pushed to their physical limits. A climb from 1,720 m to 2,151m would have most of us out of breath on regular day, but this day is anything but regular...
Contestants are pitted against each other in a fitness challenge. We've found out which riders are technically savvy and which ones are stylish in the first three episodes, but now it's time to see who is fit as each contestant completes a strenuous test, well-known to endurance athletes as an FTP test.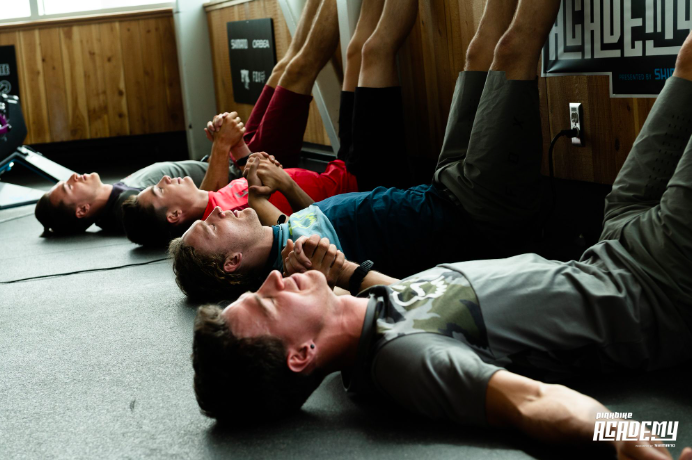 As soon as their gruelling ramp test is complete on the Tacx trainer, contestants find out that they must do a timed race on their bikes that very same day.
At the end of the two fitness challenges, the contestant deemed "least fit" is sent home.
Interested in learning more about the 10 contestants? Check out our blog, here.