Posted On: May 01, 2014 |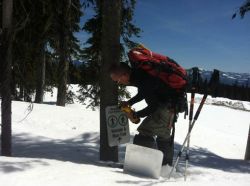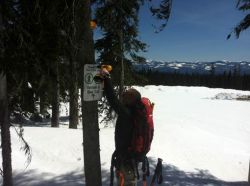 Last fall and over the winter the patrollers were putting up new and improved signage on the Nordic and snowshoe systems. Now that we have a nice snowbase, Kris has been going around and raising all the signs, so they aren't at knee level anymore! 
If you haven't had a chance to snowshoe, I recommend giving it a try. Big White Rentals, located in the Village Centre rents snowshoes. The trails are well marked. Snowshoeing is also a time honoured Canadian tradition.