Big White Welcomes Two More Food Trucks to its Dining Scene
Posted On: November 26, 2020 |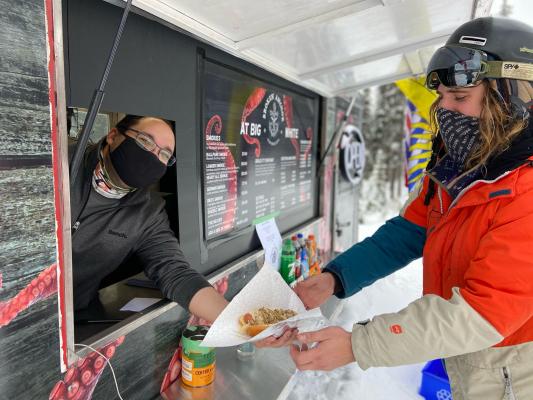 Big White Season Passholders and Day Ticket visitors will notice a few new offerings for slope-side dining when out enjoying their favourite runs this winter!
With the need for additional options to feed the crowds in a safe and distanced manner, mobile food vendors have been deployed at the bottom of the Ridge and Snow Ghost lifts, along with the Black Forest parking lot. These two locations are in addition to Gem Lake. which has been the home of Beavertails for the past two seasons.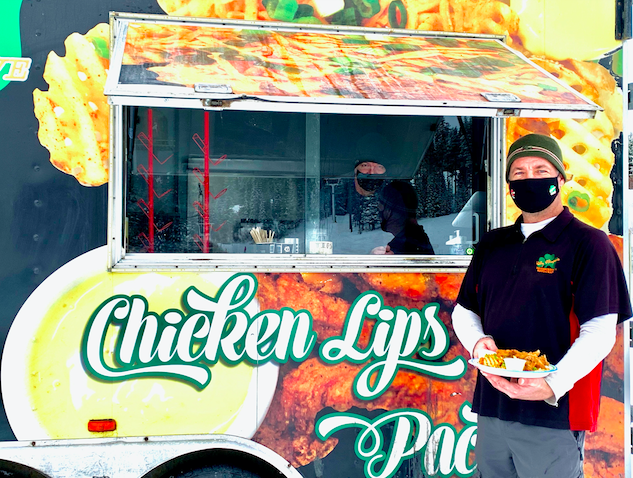 The creator of the 'Pacho', Kelly O's, will be serving up hearty dishes like poutine, chicken lips (boneless thighs), chili, broccoli bacon soup and, of course, the world-famous waffle potato nachos – Pachos. Kelly O's will be located on the downhill slope between the Ski Patrol Hut and the Ridge Day Lodge.
Over at Black Forest, guests can find the Broken Anchor food trailer. Warm up with custom grilled smokies, fish and chips, and perogie plates. 
As soon as snow permits and the Gem Lake high -peed quad is able to spin, the Beavertails trailer will be cooking up those delicious deep-fried pastry treats its famous for all over Canada.
"Better outside than inside," says Trevor Hanna, VP of Hospitality for Big White Ski Resort. "It has become apparent that the general public is heeding the message of our public health officials and preferring to stay out of doors while enjoying their day of skiing or snowboarding. Our fleet of mobile food vendors not only keeps our staff and guests safe, but offers a diversity of dining on the hill that we have not had before.  We believe this to be a win-win for everybody!"
View all of Big White's Food & Dining options, here.