Big White Opening Pump Track in Village
Posted On: June 14, 2017 |
Big White Resort has announced the opening of a pump track and skills course this summer, to accompany the launch of their new bike park.
The pump track and skills course will be free to access and located in the heart of the Village, across from the Village Centre Mall. With construction currently underway, the pump track is set to be open from June 23.
"The infinite flow design of the track will allow riders to choose their own path," says Theodore Van Orman, Trail Design Lead of Alpine Bike Parks, the company managing the build. "We're building a track that will attract everyone, from the beginner to the expert."
Set up with a series of rollers and berms, the pump track is designed to help bikers practice looking ahead, working the terrain and improve cornering. More experienced riders can find their rhythm, push their speed and challenge their friends. The track is also perfect for kids looking to find their balance on two wheels and build their skills.
"If you're new to mountain biking, this is a great way to find your balance and gain confidence before venturing into the bike park," says Kris Hawryluik, Bike Park Manager at Big White Resort. "But the real beauty of a pump track is that it can be as easy or as difficult as you make it."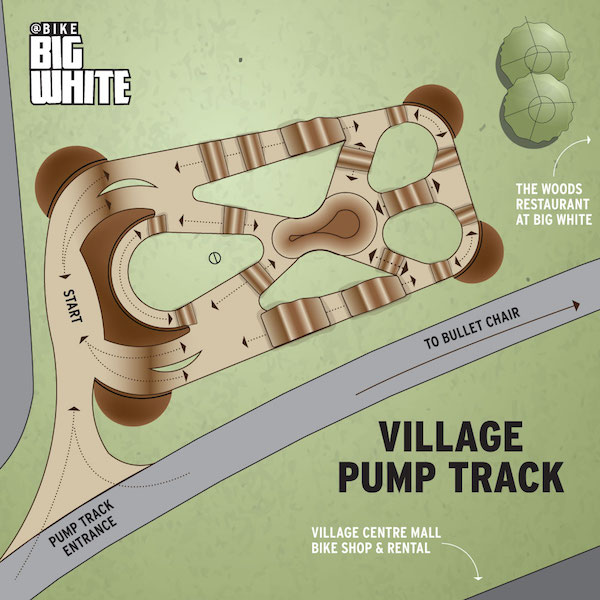 Families coming up to spend the weekend at Big White can now enjoy the village pump track all season long, as well as with scenic chairlift rides, hiking and events in the Village. With a children's carnival and various activities happening every weekend throughout the summer as part of Canada's 150th birthday celebrations, visitors can enjoy everything from an outdoor bouncy castle to potato sack races, bocce and Ultimate Frisbee.
"As Canada's Favourite Family Resort, we know how excited a child gets when they have the opportunity to ride their bike over dirt and bumps," says Michael J. Ballingall, Vice President at Big White Resort. "We simply got out the shovels and created something fun in the heart of our village for the younger generation to do while mom and dad are enjoying lunch at The Woods, soaking up the sunshine."
Speaking of lunch, visitors are spoiled for choice throughout the summer, with Clocktower Coffee Co. offering up coffee, lunch and goodies; The Woods outdoor patio open for BBQ items, craft beers and ciders; The Globe Café and Tapas Bar offering breakfast, lunch and dinner; and Snowshoe Sam's open for lunch, dinner and post-dinner drinks.
Big White's on-mountain bike park, set to open August 4, will be open from Friday to Sunday. Bike passes for the bike park will be for sale from June 23.

For further updates on the bike park, trails and build progress, check out bikebigwhite.com or follow us across social media:
Twitter - @bikebigwhite
Instagram - @bikebigwhite
Facebook -  facebook.com/bikebigwhite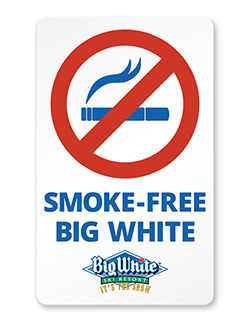 Smoking of any kind (including tobacco, marijuana, e-cigarettes and vaporizers) is strictly prohibited anywhere on Big White Ski Resort property outside of designated smoking areas. Applies to summer and winter seasons. Mountain Safety Info >>