Date, Start Time
Date, End Time
Haven't had the chance to visit for some alpine hiking or downhill biking this Summer? Still want to give our new Disc Golf course a try? 
Well, the time is now as the Village Centre is about to be brought to life with the unmistakable sounds of local artist, Dan Tait. We are so excited to welcome live music to the summer lineup and we want you to enjoy some sunshine and good times. So get outside and enjoy a Scenic Chairlift Ride into the alpine or head through our Bike Park and have some fun on two wheels. Whatever your pleasure, make sure you are back in the Village from 11:30am - 2:00pm to enjoy the sweet vibes.
Dan Tait's sound as a solo artist is unmistakable and definitive. His one-man band is defined by his warm guitar lines, pulsing kicks, and his powerful soaring voice. His songs vary from driving folk and rock songs to ballads and blues. Pinning the man down to one genre is difficult - but folk roots cover most of his sound. 
Grab some food to-go and take a seat in our Coca-Cola Picnic Area for the best view in the house. If a patio and beers are more your style make sure you get a table at The Woods and enjoy the music from a distance.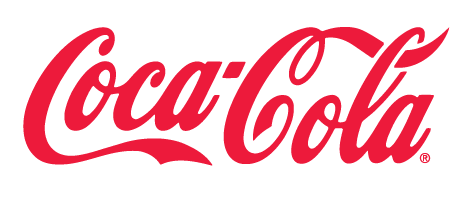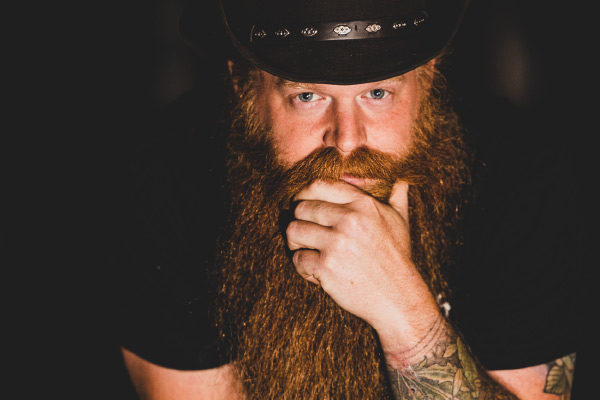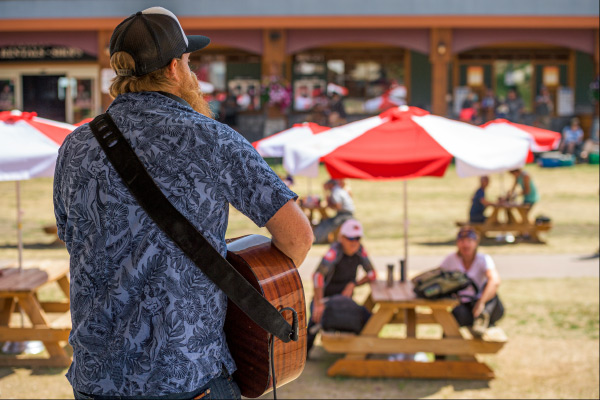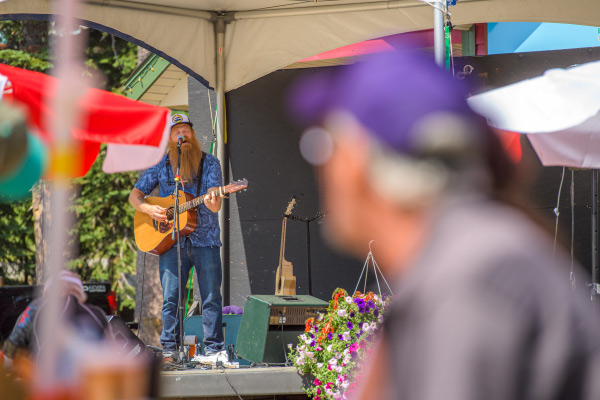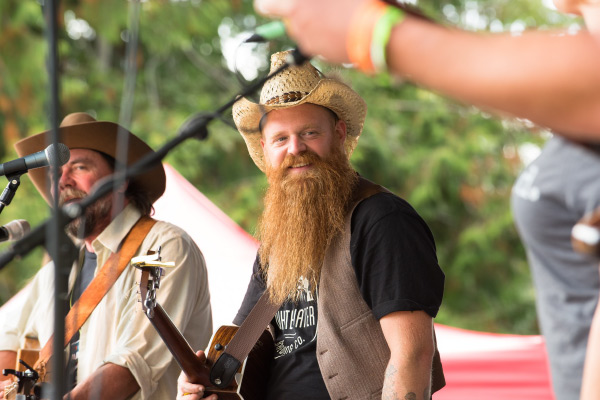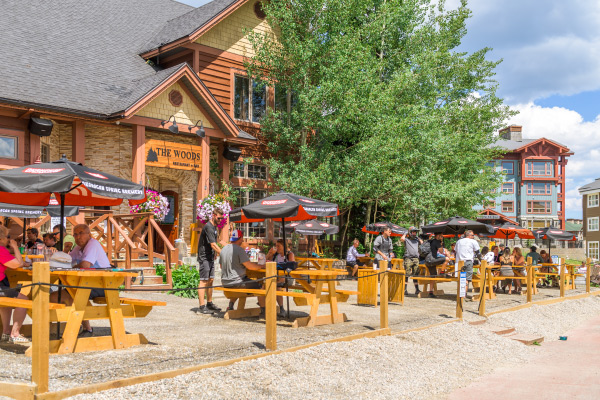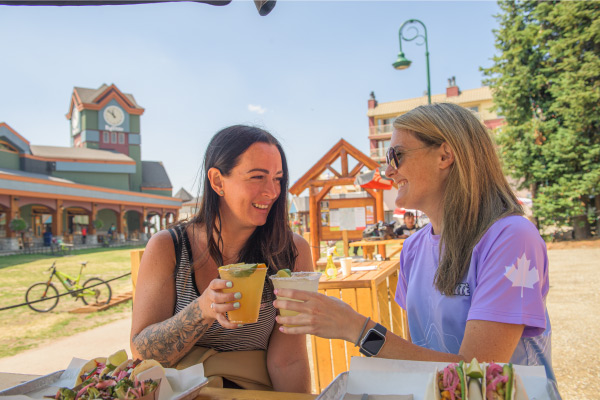 Discover our history, explore our trails, camp, swim in our rivers & lakes.
Visit boundarybc.com to start planning your adventure.