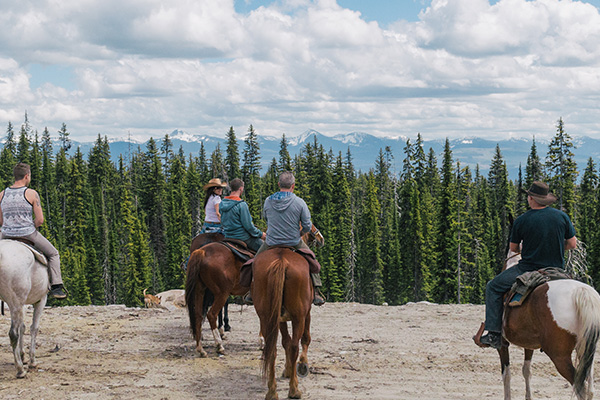 Big White Mountain Horseback Adventures will not be available summer 2021
Imagine the relaxation of being in the saddle, at one with nature, and enjoying unique vistas of beautiful Big White Mountain in summertime. Or cantering along a forest trail, in the fresh mountain air, enjoying the stories and entertainment of our experienced local guides! Imagine indulging in a delicious pre or post ride meal, or a wine & cheese tasting on our patio, or simply a cold local beer with the locals to celebrate your new found horsemanship.
We are very excited to partner with local ranchers Christine & Troy McDonald & their team, to bring this experience to Big White Mountain.
Daily Rides
1 Hour Guided Trail Ride
Price
$75
Departure Time
Departures from 10:00am
 
2 Hour Guided Trail Ride
Price
$105
Departure Time
Departures from 10:00am
 
Half Day Guided Trail Ride:
Price
$175
Departure Time
10:00am & 1:00pm
3 hr ride with pre or post ride hearty lunch @Globe including local wine or beer
All prices exclude tax & gratuities
Book your Mountain Horseback Adventure ride:
For more information please visit https://www.facebook.com/horsebackadventuresbigwhitemountain/
Important information:
All guests will be required to sign a waiver
All horseback adventures include return transportation to and from the trailheads
All dietary needs can be catered for with advance notice
Please wear long pants and closed shoes - no shorts or sandals/flip flops
Children must be a minimum of 6 years old and children under 16 must wear a helmet (provided)
Weight limit is 250lbs
All prices exclude tax & gratuities
Where to go:
Corral located at Happy Valley Adventure Park by the Day Lodge

Discover our history, explore our trails, camp, swim in our rivers & lakes.
Visit boundarybc.com to start planning your adventure.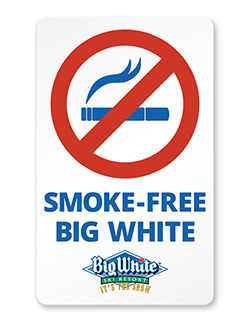 Smoking of any kind (including tobacco, marijuana, e-cigarettes and vaporizers) is strictly prohibited anywhere on Big White Ski Resort property outside of designated smoking areas. Applies to summer and winter seasons. Mountain Safety Info >>