Date, Start Time
Date, End Time
September 01, 2023 06:30 PM
Introducing Fiv'r Fridays, your ticket to Friday fun with friends on the dirt. Gear up and unleash your competitive spirit!
Join us for a downhill race series Bike Big White. The race course will change each week, keeping it exciting for those who want to join us week after week; the course will be announced every Thursday before race day on the event page.
Every Friday during our Bike Park Hours of Operation. 
Register in one of our eight categories: Juniors (U15, mixed), Youth (15-18, mixed), Open Men, Open Women, Elite Men, Elite Women and Masters (35+) and Adaptive Racers. Registration is in the Village Centre from 2:30pm - 4:45pm every Friday - cash only.
In order for racing to start on time, 5:30pm, there will be a hard stop for registration at 4:45pm. Be advised, any competitors in the Elite Category will race LAST, after the other riders. 
Waivers must be signed for all racers each week. If you wish to purchase a 'Race Series' package for the whole Summer, you will only be required to sign one waiver for the season. Speak with the Events Team at the Bike Big White tent about this fun option! 
Prizes will be awarded for the winner of each category with an additional 5 prizes randomly awarded to participants each week. Winners will be announced at our awards ceremony held on The Woods patio at 6:30pm after the race. Don't forget to check out their $5 PBR's and NEW this year, $5 tacos. Does it get any better? 
Can't make it to The Woods? We will also announce winners the following day on the @bikebigwhite Instagram and Facebook, so be sure to follow along. **Prizes must be collected at the awards. Your prize will be added to the pile if you are not there to receive it.
Race Courses
August 4 - Lightning Strike
August 11 - Ace of Spades
August 25 - Bermslang 
September 1st - Squirts/Lower Joker
Funds are being collected for MTBco, an amazing local organization that helps make mountain biking in the Okanagan accessible for all users.
Check out the live results on Zone4. 
Event photo galleries 2023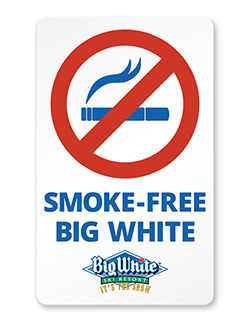 Smoking of any kind (including tobacco, marijuana, e-cigarettes and vaporizers) is strictly prohibited anywhere on Big White Ski Resort property outside of designated smoking areas. Applies to summer and winter seasons. Mountain Safety Info >>