SEASON PASSHOLDERS SAVE 10-15% OFF OUR EVERYDAY PRICES  AT DIZZY'S, MOUNTAINSIDE, THE RIDER & ALTITUDE
Save 10% off hardgoods and 15% off softgoods. Present your season pass at the checkout to receive your discount.
Need to stock up on gear for the little ones in your life? Mountainside, on the lower level of the Village Centre Mall, is full of kids ski and snowboard clothing, winter apparel, logo wear and accessories. We know how important it is to keep the kids comfortable and warm so pop in and check out ranges from the likes of Spyder, Bula, Swany and Kombi to ensure a happy day on the slopes. In Mountainside you will also find our kids and tot sizes of the Big White toque, make sure you check out our new colours for this coming season!
Mountainside also moonlights as Big White's unique gift shop, full of the best range of Big White logo souvenirs and memorabilia. There are lots of goodies to keep the memories of Big White fresh - like trail signs from your favourite runs, stickers, magnets, kitchenware and ornaments.
And don't forget our international candy selection, the perfect treat after your fun filled day!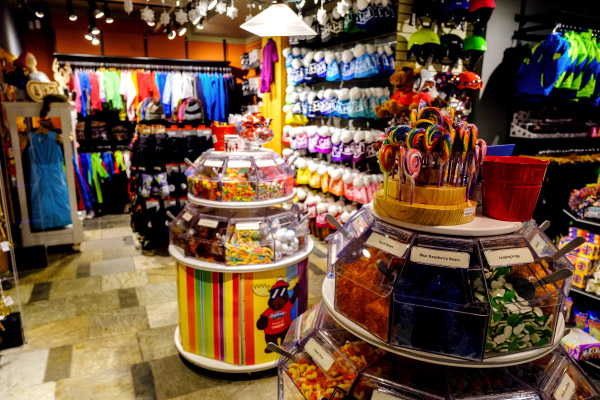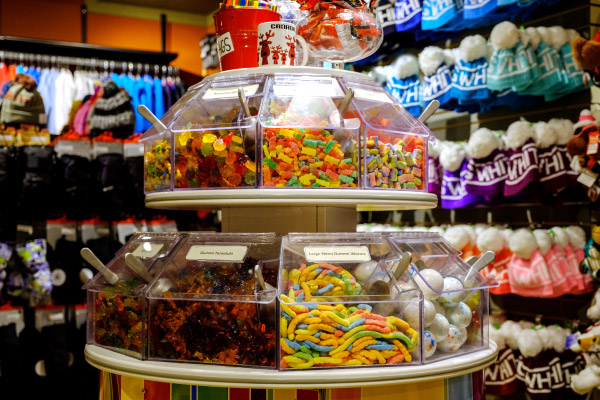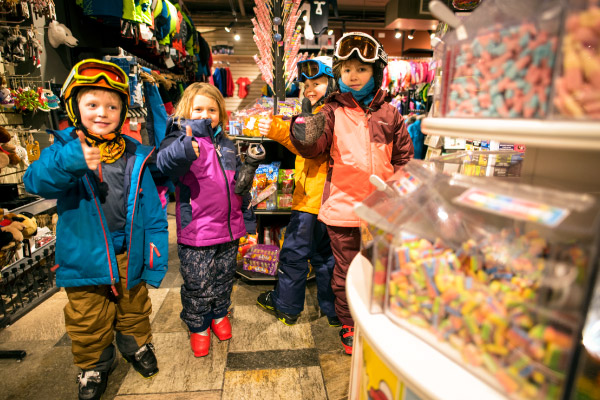 Big White Collectables and Fair Trade Ornaments
We are proud to have added new styles to our unique range of Big White Christmas ornaments this year, including our Pilgrim Fair Trade ornaments - the quality is unparalleled and the artists who created the ornaments by hand in Thailand have been paid a fair price - this gives him or her an opportunity to get ahead in life and we love that. Our decorations are something that you'll be pulling out to put on your Christmas tree for the next fifty years and you'll remember your Big White days every time you decorate. Don't miss out.
Tel: 250 491 6127

How to Get There
Located in the lower level of the Village Centre Mall, opposite The Rider
Hours of Operation
Closed for the season