Posted On: September 05, 2019 |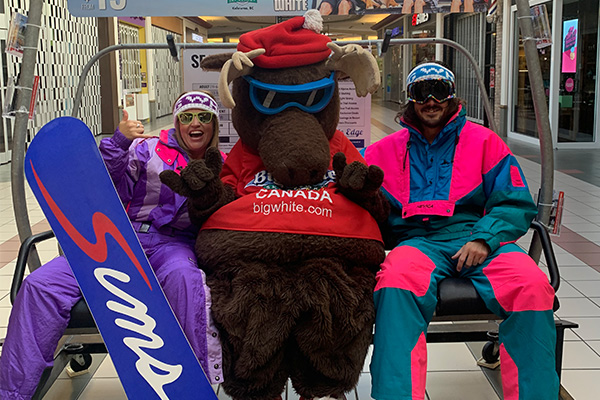 Here's your chance to win a season pass at Big White Ski Resort this winter.
Head over to Orchard Park Mall in Kelowna now. It's so easy, here's what you have to do:
Step 1. Locate the Big White chairlift in Orchard Park Mall near the food court
Step 2. Take a photo on the chair dressed in your favourite winter gear
Step 3. Tag #bigwhite #readyforwinter
Step 4. Post it 
Step 5. Everyone in the winning photo will receive a free season pass
Contest closes October 6, 2019
We'll be selecting the winners to enjoy a free 2019/2020 Big White Ski Resort winter season pass. Good luck!