Tips to Help You Stay Warm on the Slopes
Posted On: January 13, 2020 |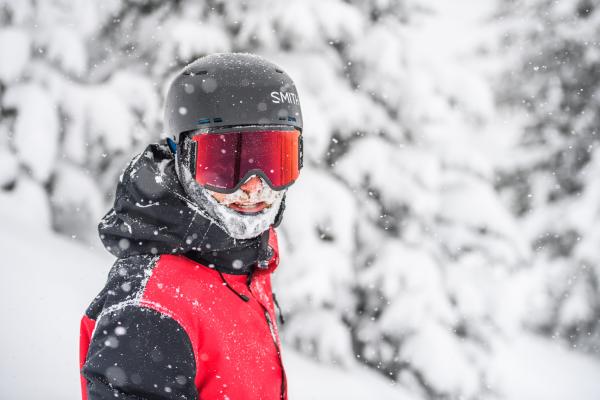 As temperatures dip below our daytime average of -5°C, Big White Ski Resort wants to remind skiers, snowboarders and visitors about the importance of following certain precautions to stay warm, stay safe and keep having fun out on the slopes.
The blue skies can be deceiving, as can the temperature in the Village – besides days when we have an inversion, it's always going to be a bit nippier up on a chair lift. Keep an eye on our daily snow report and weather forecast for the most up-to-date conditions on the mountain.
"When you're getting cold temperatures and wind chills in the minus double digits, no exposed skin," says Kris Hawryluik, Director of Ski Patrol. "Start at the base layer. No cotton against your skin. And buy good thermal layers."
And, when you're feeling cold, don't push it. Give yourself a warm-up break with a hot chocolate at one of our day lodges. Hawryluik also says it's also important to look out for signs of frostbite on yourself and on your ski buddies.
"The early stages of frostbite is frostnip – when the skin is red in appearance," Hawryluik explains. "Frostnip can be re-warmed with an ungloved hand. Frostbite is when the skin becomes translucent, almost see-through in appearance, and it is a medical emergency that must be treated indoors and not exposed to refreeze afterwards."
If you suspect you or one of your friends has frostbite, seek medical advice immediately.
Don't have good base layers? Talk to the experts at one of our retail locations, Altitude, Rider and Dizzy's. They're fully stocked in top-of-the-line ski and board gear, designed specifically to combat all kinds of weather extremes. 
The most important layer is thermal underwear. This helps by wicking sweat away from the body keeping you dry and warm. The next layer is a good fleece or puffy mid-layer to add extra warmth. The last and final layer is your coat and snow pants. This layer is important in stopping the elements.
Besides your basic outerwear, we recommend the following five items as essential during cold snaps: Merino wool or synthetic thermal underwear; face and head protection such as a balaclava or neck tube; warm and waterproof gloves or mittens; hand and toe warmers; and goggles not sunglasses, as they protect the face from wind burn.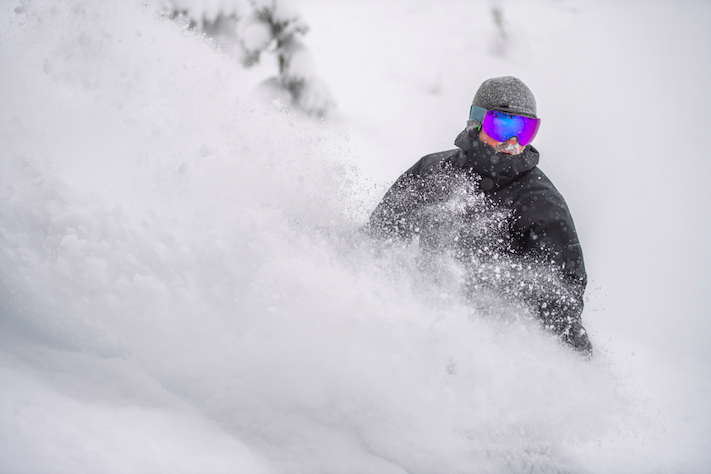 And, it's important to remember that in cold like this, looking "steezy" (ski lingo for stylish) takes a back seat.
Additional Tips:
Pee before you ski! This may seem like a no-brainer, but your body takes up an incredible amount of energy to keep your pee warm. Use that energy instead to warm up your fingers, toes and nose!
Invest in heated ski boots. While they may seem like a luxury, if you have bad circulation, these will be a lifesaver. 
Use hand and toe warmers. Available for purchase at our retail stores, one-time use hand and toe warmers can turn your chair lift rides from miserable to manageable.
Stay warm, and we'll see you out there!