Big White's Community Policing Office Celebrates 20 Years
Posted On: January 14, 2020 |
"It is more blessed to give than to receive." That's what Big White resident Wayne Lyseng says of his 20 years volunteering with Big White's Community Policing Office. "The community has been very good for us, and to us."
The CPO first opened its doors on March 15, 2000, with 20 trained volunteers, a designation as a charitable organization, and $10,000 of donated funds. Wayne and his wife Donna have been volunteering from the beginning – in fact, Wayne was approached by Big White in 1999 to head up the search for the original volunteers. 
Located in Whitefoot Lodge, the volunteer-run office is open everyday between 1 and 4 pm, offering up free ski and board engraving, filing theft reports with the RCMP and fielding other non-emergency crime-related calls. The office also acts as a space for RCMP personnel to use as required for their duties.
"We love to be busy," says Heather Shilton, another volunteer with the CPO. "The positive aspect of that is for lots of people to bring their equipment to the office to be engraved."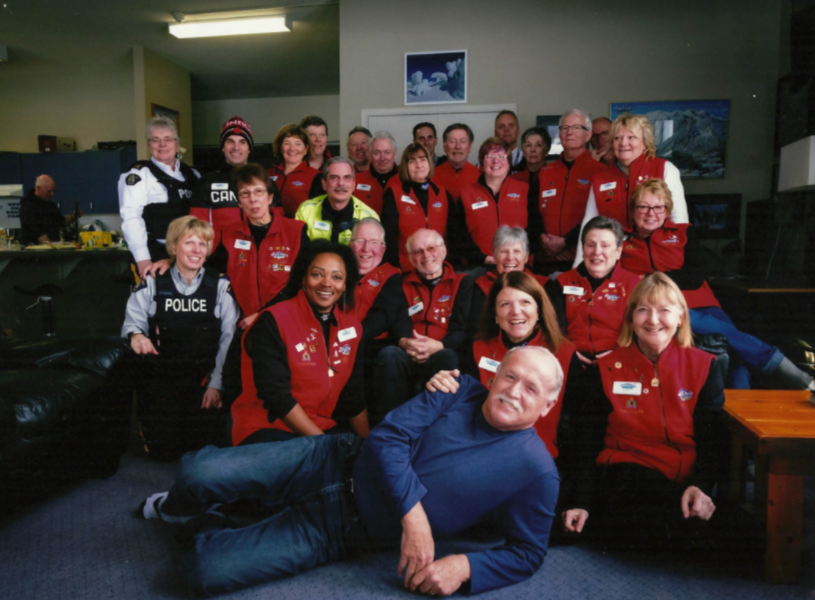 Last season alone, volunteers engraved 259 pairs of skis, snowboards and other items. Engraving is available, for free, all season long, but the office also hosts a number of outdoor engraving specific events to gain awareness of the service.
Free Ski & Snowboard Engraving by Big White Community Policing Office - February 15
Free Ski & Snowboard Engraving by Big White Community Policing Office - March 21
While Lyseng says the number of reports regarding snow sport equipment thefts is on the decline, thanks in large part to this campaign, "thefts, particularly in bars, are still too high."
There are currently 26 volunteers, but since 2000, there have been over 100 from all over the world – Australia , USA, England, The Isle of White and all parts of Canada – all of who have totally accepted the policies outlined by the RCMP and are proud to be part of the whole process. 
"Since more people are now living permanently at Big White, we are getting more local volunteers involved and they are encouraging more newcomers to get involved," Lyseng says. "When we first started the office most of our volunteers were winter residents only. This is a very positive change."
The office operates under the umbrella of The Big White Community Policing Society, and is now funded in full by the District of Kootenay Boundary and supported by the Kelowna Rural Detachment of the RCMP.
 
Contact the Big White Community Policing Office:
Phone: 250-765-3549
Fax: 250-765-3529
Email: rcmpbw@telus.net