Visiting Big White on a Budget? Our Favourite Free Activities
Posted On: January 20, 2022 |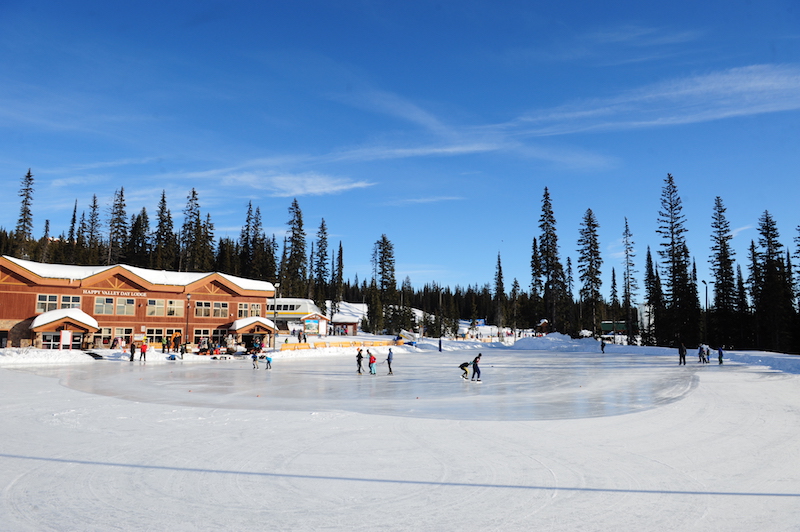 Big White Ski Resort is so much more than just skiing and snowboarding – enjoy outdoor adventures, live music, scenic experiences and more without breaking the bank.
1) Ice-skating
Located down in Happy Valley is Canada's highest elevation skating rink! Resting at 1755m above sea level, this Olympic sized surface is completely free for everyone to enjoy! Just strap on your own pair of skates and hit the ice. If you need to rent gear, figure skate, hockey skate, helmet, and hockey stick rentals are only $6-$12/hour. The ice skating rink open 11:00am-7:45pm every day, depending on conditions. On Saturday evenings enjoy Cosmic Skating, with colourful lasers and a funky tunes.
2) Moose Cruz
Spend the day scrounging the mountain for clues with your friends or family – for the chance to win awesome prizes! Uscramble words, solve fun word riddles, all while exploring our green and blue runs. The Moose Cruz happens multiple times throughout the winter season, so be sure to check our events calendar for the next scheduled event!
3) Live Music at Globe Cafe
Globe Cafe & Tapas Bar has so much more than just great food and cocktails! Listen to local musician, Jon Bos, Thursday to Sunday, from 3:30pm to 5:30pm, and enjoy a wide array of internationally inspired goodies, as well as an extensive list of gins, wine, craft beer and more!  
4) Free Mountain Tours
Our free Snow Host program is a must for those of you looking to get to know the mountain, and do so at whatever speed suits you! Our friendly, knowledgable snow hosts meet outside of Dizzy's Ski Shop in the Village every day at 10:30 am – though you must book your tour in advance. They'll assess your ability, and show you mountain tips, tricks, and hidden treasures that only years skiing at the resort can inform.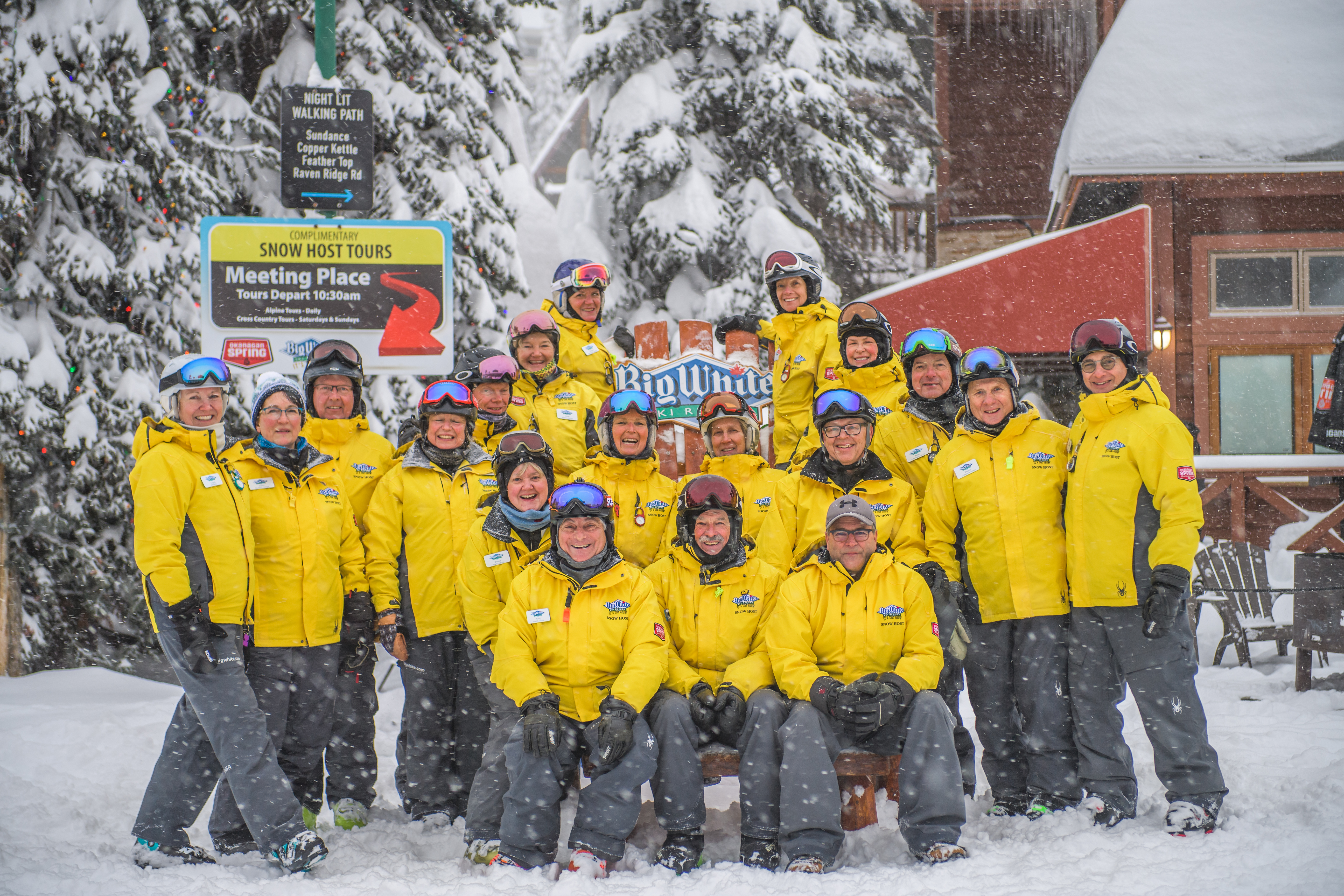 5) Bonfire & Hot Chocolate
A great ski holiday wouldn't be complete without a steaming cup of hot chocolate by a roaring campfire! Join our team every day after a day on the slopes for some delicious hot chocolate and warm up by the bonfire at the Skating Rink in Happy Valley.
6) Saturday Night Fireworks
Because here at Big White Ski Resort, we believe fireworks shouldn't be only for special occasions. Head down to Happy Valley every Saturday night, or hang out on your own patio, and enjoy a free fireworks display.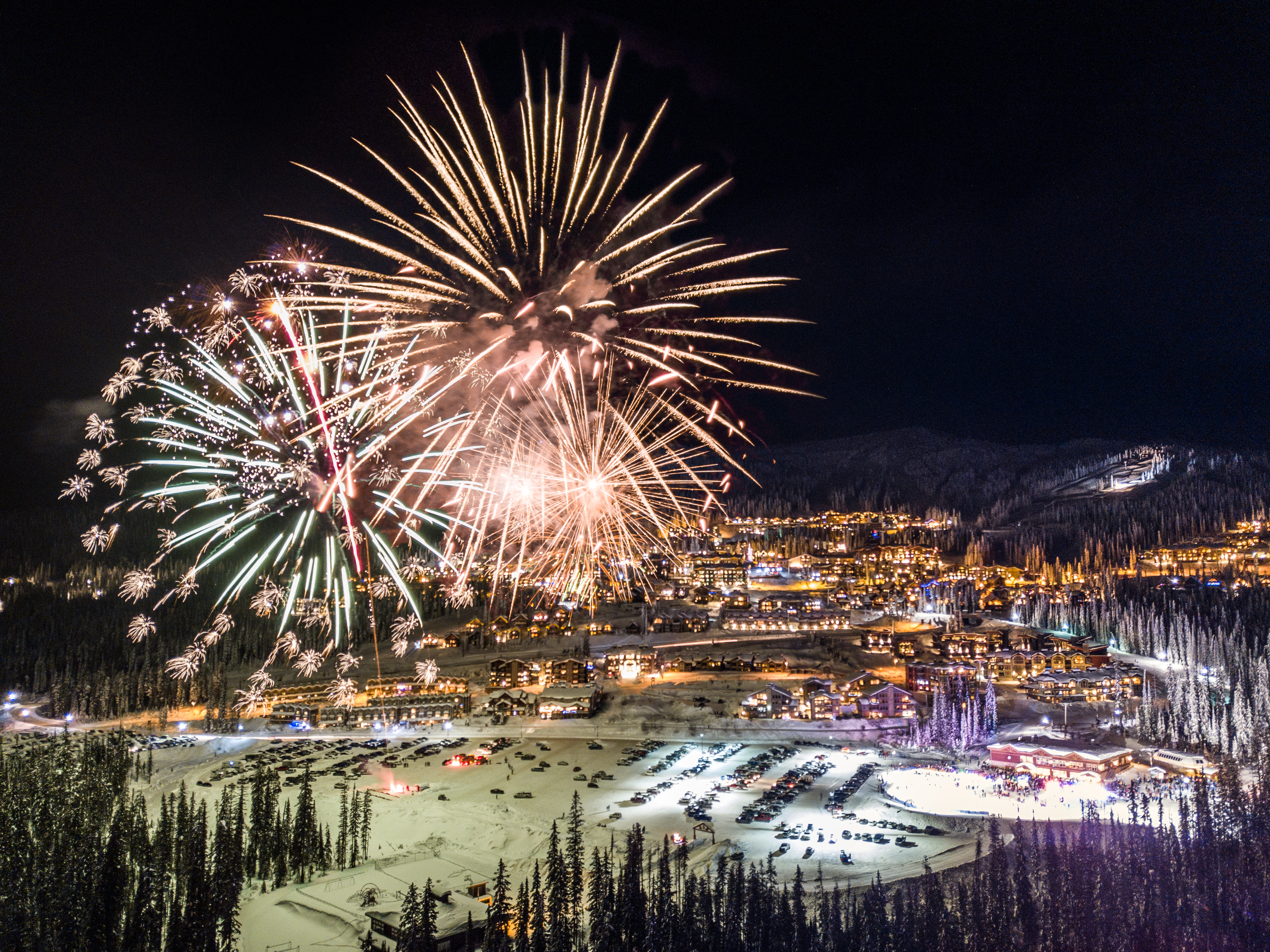 7) Lara's Gondola
What better way to embrace the on-mountain experience than to ride Lara's Gondola? Taking you from Happy Valley up to the main Village, this lift is totally free to for everyone to enjoy. Catch an amazing view of sunrise over the Monashees as you make your way down to Happy Valley for a snack at the Happy Valley Day Lodge. Gondola hours are 7:45AM - 8:00pm.