Slide the Snowcross Course to Support the Central Okanagan Food Bank
Posted On: March 12, 2021 |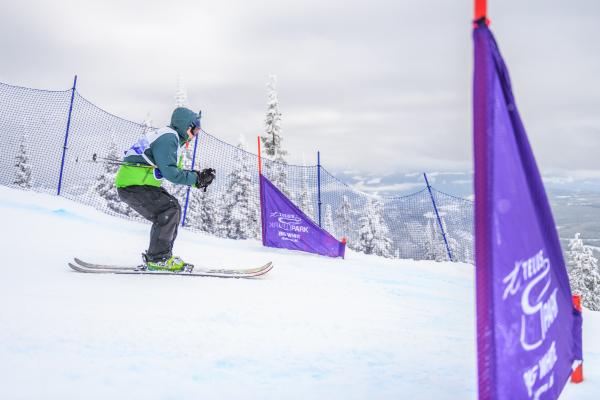 Over the next three weekends of the TELUS Snowcross Challenge, and up until April 1, Big White Ski Resort is asking you – our guests, residents and partners – to consider donating to the Central Okanagan Food Bank. For every dollar donated, we will match it up to $15,000. All of that money will go directly to the COFB's Nutritional Improvement Program, which provides seasonal produce, meat, dairy and eggs, as well as children's snack packs to local families in need.
Plus, anyone donating from now, March 13, until the beginning of April, will have the opportunity to win prizes from Big White Ski Resort – with the grand prize a TELUS iPhone 12! For every dollar donated, the COFB can purchase up to $3 worth of food.
The fall-out from the COVID-19 pandemic has hit all Central Okanagan residents differently, leaving many struggling with financial and food insecurity and needing to rely on the services of the COFB. Since the opening of Big White Ski Resort's 2020 season at the end of November, over 1,600 hungry children and youth were provided with nutritional food assistance from the COFB – and here at the resort, we want to help ensure more food gets in the mouths of more children and families.
Hunger and poverty are consistently linked to poorer health and learning outcomes. By supporting the COFB you make it possible for local families to bridge the gap between their limited income and putting dinner on the table.