Recycling Made Easy with Return-It Express & Go Station
Posted On: November 27, 2020 |
Have a few bottles lying around after a fun night with family and friends? Well, thanks to a brand new Return-It Express & GO recycling facility at Big White, you no longer have to trek all the way down to Kelowna to recycle all that plastic, glass and aluminum.
Located at 4500 Big White Road, the Return-It station makes recycling a breeze and keeps all those bottles and cans out of landfills. 
"At Return-It, we have a long history of working alongside communities to address local needs," said Allen Langdon, President and CEO of Return-It. 
"We are pleased to be providing recycling solutions that are both convenient for the community and encourage recycling."
HOW DOES IT WORK?
Simply create an account at express.return-it.ca, pack up your containers in a clear bag (no need to sort!), print your bag label at the station, enter the pin code provided at the time of registration, drop and go! Once your containers have been sorted, your money is automatically sent to your online account to be redeemed by e-transfer or cheque.
The station – fully powered by solar energy – is housed in a 40-foot repurposed shipping container, and is open from 8 am to 8 pm. For more information, click here.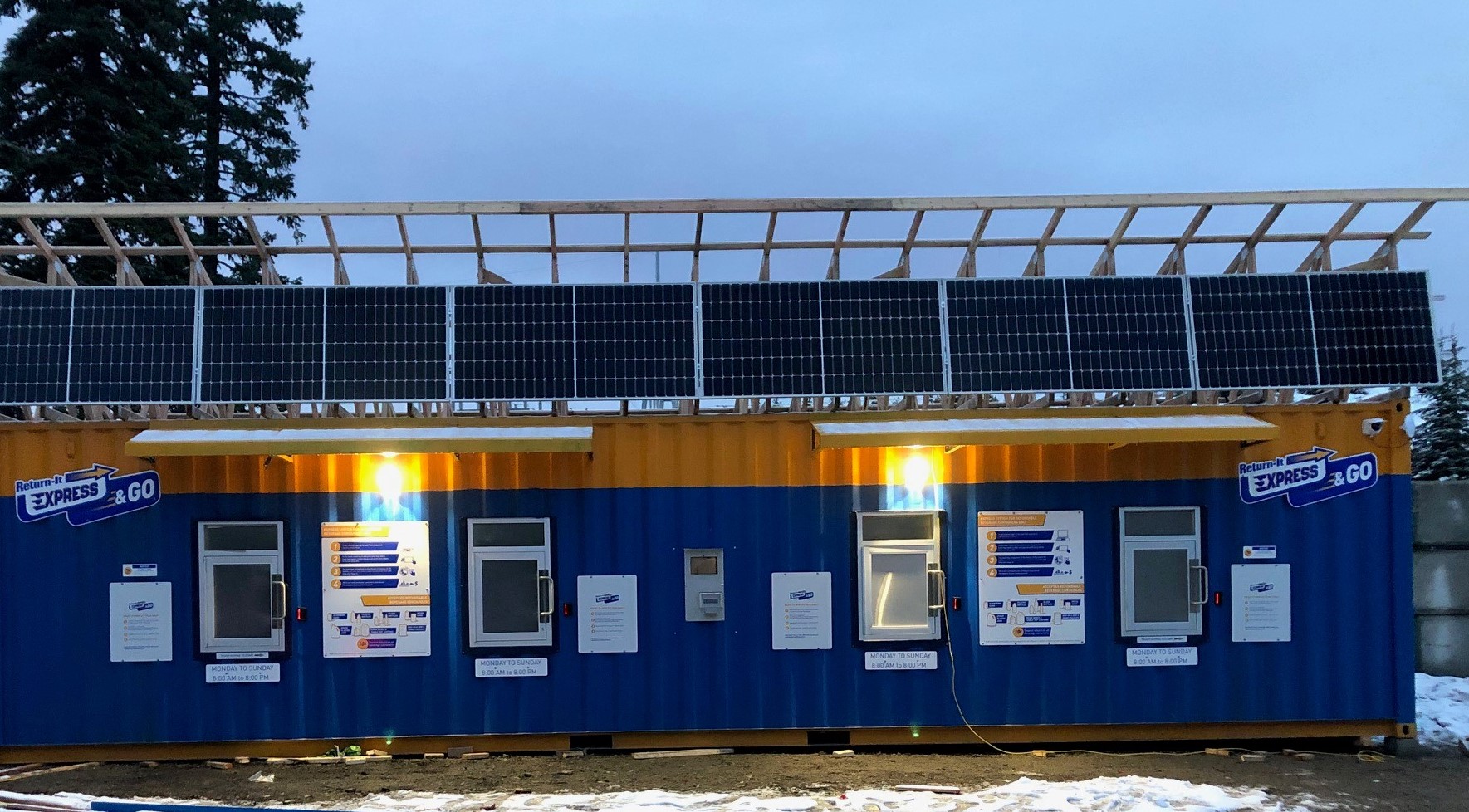 WHAT ABOUT MY OTHER RECYCLING?
Big White Ski Resort offers extensive recycling facilities at its on-mountain transfer station, just minutes below Snow Pines. 
In 2019, the resort spent $12,000 introducing a new garbage and recycling program, including bins to help separate and make it easy for the guest. And The Caf at Happy Valley opened a Tray Return Station so its trained staff can ensure that the garbage and recycling is sorted properly.