New Year's Eve at Big White Ski Resort - RCMP to Increase Patrol
Posted On: December 30, 2020 |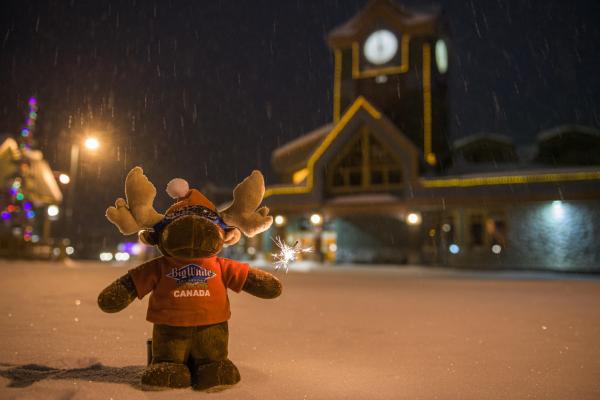 Big White Ski Resort is encouraging its guests, staff and residents to follow the Provincial Health Office orders and ring in 2021 on December 31 with only their immediate household bubble. 
Due to COVID-19, the resort will not be hosting any of its annual New Year's Eve celebrations, including its 9pm and midnight fireworks display. We will not be allowing social gatherings of any kind in any of our establishments, accommodation or outdoor public spaces.
"We know it is hard to celebrate important milestones, such as a New Year, during the COVID-19 era, but we want to remind everyone to stay in their bubble and help us have a safe New Year's Eve," says Michael J. Ballingall, Senior Vice President at Big White Ski Resort Ltd. "Pop your champagne, kiss the one you love, make your resolutions – but please do so in the comfort of your own accommodation, and with only those in your household bubble. This will be one of the quietest New Year's in our history, but if we play by the rules, hopefully next year we can continue our New Year's Eve traditions."
The Kelowna Regional RCMP will be increasing its patrol over New Year's Eve, responding to calls and monitoring the resort for social gatherings that breach the Provincial Health Officer's orders on gatherings.
On December 29, Interior Health reported a total of 111 COVID-19 cases linked to the original COVID-19 Community Cluster announced on December 15. Of those 111, 94 have recovered, and 12 remain in isolation on the mountain, with 5 isolating elsewhere.
View Big White Ski Resort's latest COVID-19 Cluster update here.
Temperatures at the resort are expected to be between -9C and -11C on New Year's Eve, so for anyone planning to visit the resort, please ensure you have accommodation reservations secured. We are expecting an accumulation of snow throughout New Year's Eve – please ensure you have proper rated winter tires if visiting the resort.
New Year's Day and Saturday, January 2, are expected to be two of the busiest days of the year. Please purchase your lift tickets in advance. Purchase here.