Lynx at Big White Ski Resort
Posted On: March 13, 2017 |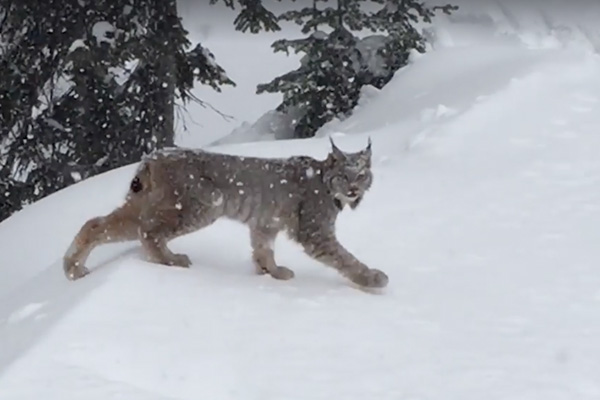 Black Forest had a very special guest on Saturday. Thank you to James Ngo for capturing this amazing footage...


On Saturday, March 11, Big White Ski Resort had a very special guest visit Black Forest. An adult lynx was caught on camera walking out of the woods and onto the bottom of Millie's Mile. James Ngo, a Big White employee of Black Forest Day Lodge, captured the incredible moment on camera. Watch as two skiers pass by in disbelief while the lynx walks across the run seeming calm and unfazed by their presence. 
This isn't the first lynx sighting at Big White Ski Resort. It is believed that this lynx, along with two other adolescent lynx, live as a family in Big White's Nordic trail area. Last weekend, one was spotted beside the skating rink at Happy Valley! 
There have also been lynx sighting near Gem Lake Chair, on the western side of the resort. It seems these beautiful snow creatures love to show off. Tracy Campbell, a Kelowna local, was able to take this photo just days ago. Looks like the lynx even posed for the camera!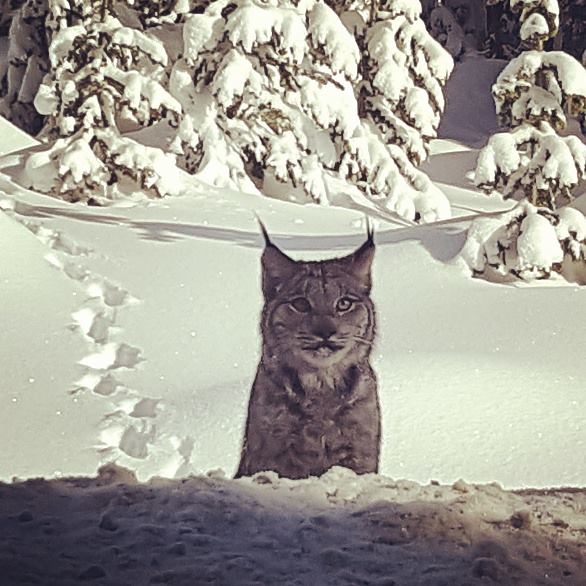 Have you seen a lynx or any other wildlife at Big White Ski Resort? If so, share your experience on social! 
Follow Big White Ski Resort on Facebook, Instagram, Twitter, and Youtube for all updates and breaking, on-mountain news.