Brand New Spyglass Homes Available at Big White Ski Resort's Year-Round Playground
Posted On: September 27, 2019 |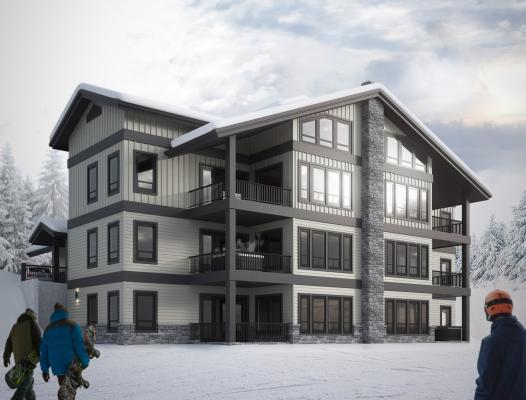 Winter opening day is just two months away, snow is in the forecast, and, if that doesn't get you excited enough for the upcoming ski season at Big White Ski Resort, 27 brand new Spyglass Townhomes are now on the market – the first new real estate available on the mountain in years.
If you're looking to make the most of Big White's epic snow conditions, ski-in, ski-out Village, over 20 on-mountain restaurants, countless adventure activities, festivals and more, don't miss your chance to purchase one of these stunning, modern and functional home-away-from-homes. But don't let our winter wonderland make you forget about Summer at Big White. The resort is a year-round playground, and Spyglass will also give you, your family and friends access to hiking, biking and sunny festival fun.
"Big White provides an incredible opportunity to enjoy Lifestyle real estate," says Gary Turner, Royal LePage real estate agent for Big White. "Buyers can use it solely for themselves or they can rent their property out enough to cover the operational costs."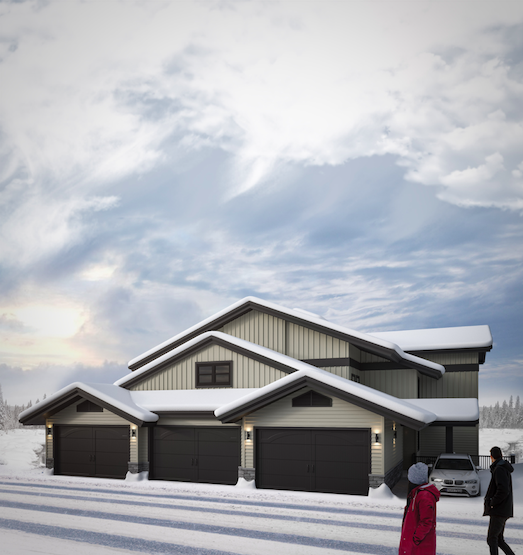 Located just steps from Lara's Gondola in Happy Valley, not to mention Canada's Highest Elevation Skating Rink and the Adventure Centre, the townhomes, developed by K West Homes in Kelowna, can sleep up to eight – meaning your whole family, and possibly more, can enjoy everything Big White has to offer. Stay for the weekend and witness Big White's weekly Saturday night fireworks show in Happy Valley from the comfort of your deck – large enough to fit a hot tub if your muscles are in need of a soak after a long day on the slopes.
Each home is equipped with bike and ski storage space, as well as indoor parking. Since the homes are completely ski-in, ski-out, you can park your car and won't need to start it up again until you leave. Inside, the open concept townhomes boast premium finishes – including heated tile bathroom floors, steam showers, quartz countertops, stainless steel appliances and large windows – two full baths and a fireplace for you to warm up your fingers and toes in the dead of winter.
Spyglass will also be offering a full-furnishing package called "Condo in a Box" – which will include everything from cutlery to linens, making your vacation planning as seamless as possible, and making it that much easier to rent your space.
"K West has been building in the Okanagan since 1991," says co-owner Kevin Bird. "We pay attention to our customers and adjust as the real estate market evolves. Through thoughtful planning and design, we have led in our sector. Our communities have weathered the test of time."
It's been 14 years since K West built its 24 original Spyglass townhomes, and Bird says the company has really dialed in the exterior to a modern look
The homes range from the mid-$500,000s to mid-$600,000s, and Turner says the market is balanced, meaning its sustainable, and doesn't favour buyers or sellers. "We are currently in the Fall buying window which gives our local buyers time to find the right property and have possession in time for the start of the season," he says.
Learn more about Spyglass, here.