Big White's Jr. Chef Challenge inspiring next generation of culinary talent
Posted On: January 08, 2019 |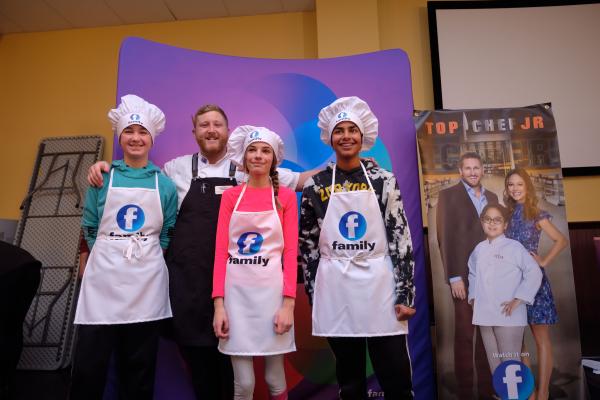 The next chef to keep an eye on at Big White is just 12 years old. Kelowna-based Raajin Hoonjan beat out 21 other aspiring young chefs, including his 10-year-old sister Giann, at our Jr. Chef Challenge on December 28, presented by Family Channel and hosted by Happy Valley's executive chef, Chef Boddie Macklin-Shaw.
"It's an amazing new direction in our partnership with Family Channel that combines the interest in culinary achievement with fun family entertainment," says Trevor Hanna, vice president of hospitality at Big White Ski Resort. "These kids leave the challenge with life skills and an appreciation for the culinary arts they'll carry on in the future."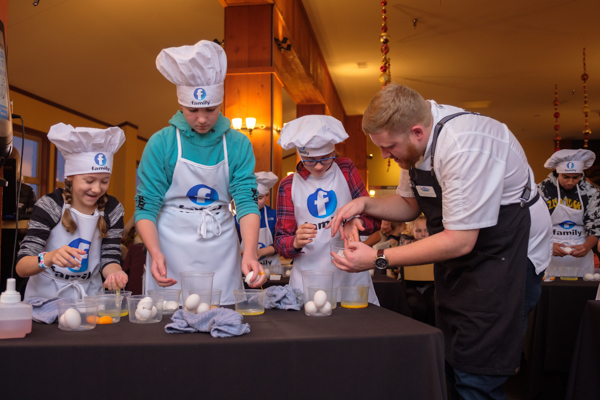 For the first round, the competitors were required to successfully separate the yolk and white of an egg. They then had to take that egg white, and whip it into meringue for round two. Round three was a blind taste test. The three young chefs who won each challenge moved forward to a fourth and final round – our signature "Chef Challenge." Chef Boddie created a dish the competitors had to copy to the best of their ability.
The Jr. Chef Challenge is part of Big White's renewed partnership with DHX Television's Family Channel. Since October 2015, Family Channel and Big White have worked together to organize and execute fun, family-friendly activities throughout both the winter and summer seasons.
"We are thrilled about our continued partnership with Big White Ski Resort," says a spokesperson with Family Channel. "Both brands recognize the value in family entertainment, fun and togetherness. Through our continued collaborative efforts, we're able to connect with our fans in a family-friendly environment. Big White Ski Resort is Canada's favourite family resort, and we are thrilled to have this opportunity to continue bringing families together."
There will be five more Jr. Chef Challenges at the resort throughout 2019, with the next one being on January 18. Those wishing to test their skills in the kitchen can sign up at the Concierge Desk anytime – space is limited and is only available to children 13 and under.